The ad opens with a white screen and the words "the truth is." It is followed by dozens of different contradictory phrases from the past months, beginning with: "The truth is our nation is more divided than ever." It segues into statements such as "alternative facts are lies," "the media is dishonest," "women should dress like women," and "women's rights are human rights."
It concludes: "The truth is hard to find. The truth is hard to know. The truth is more important now than ever."
The 30-second spot is running just two days after the Times, CNN, the Los Angeles Times, The Huffington Post, BuzzFeed and other news organizations were barred from attending a press briefing at the White House. The newspaper hasn't run a TV commercial since 2010, according to The Associated Press.
"The idea is to be a part of that discussion about what does it mean to find the truth," newspaper branding executive David Rubin told CNNMoney. "What does that mean in a world of 'fake news'? And what is the role of journalism and journalists in that process, and what is the role of reader in supporting that journalism?"
Airing the ad during the Oscars ceremony makes sense because the award show is a "high-profile media moment," Rubin said. The commercial will be presented during other time slots as well, and will also have a print version.
President Donald Trump has repeatedly targeted the Times as "failing" and a purveyor of "fake news."
The Washington Post launched a different kind of truth defense earlier in the week when it unveiled its new catchphrase: "Democracy dies in darkness."

Related
Before You Go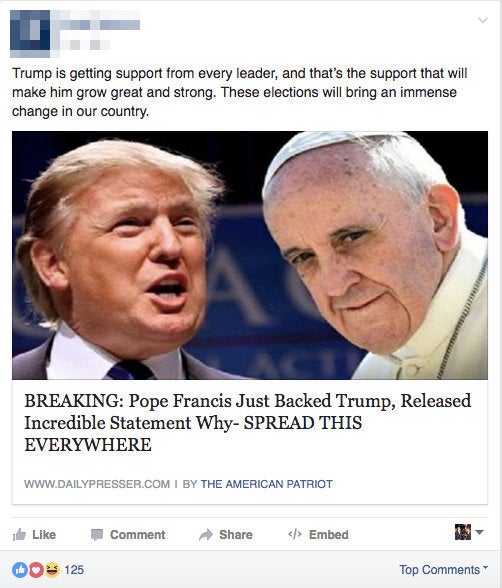 Fake News Spread By Social Media During The 2016 Election