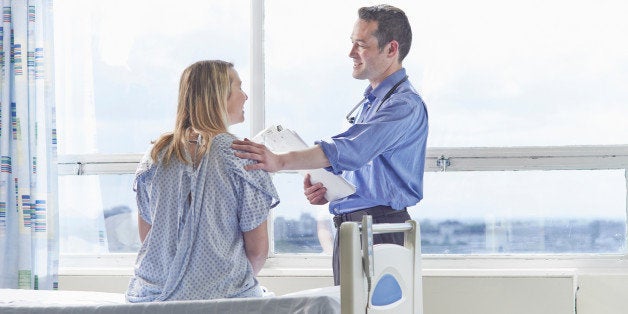 The amazing thing about awareness weeks is how good they make us feel. That warm and fuzzy feeling grows inside us over the course of the week, the power of community pulsing through our veins, the battle cries ringing in our ears, "You are not alone!" It's a beautiful thing.
But only if we keep it going.
National Young Adult Cancer Awareness Week is about recognition. It's about recognizing that young adult cancer is a real issue that really needs our attention. But just because the week is over doesn't mean the work is done, and, if we think it is, then this whole "awareness week" thing has been for naught.
The real work continues the other 51 weeks of the year. At Critical Mass, we spend our time working to aggregate resources, patients, and data in order to move the field forward. But the young adult cancer movement is brought to life by groups and individuals all across the country working 52 weeks, 365 days a year in countless amazing ways, such as:
Conducting research and interventions on how to minimize the emotional and social impact of cancer on young adults.
Teaching young adult survivors to tell their stories in a way that changes how people view cancer, especially in young people.
Empowering young adults to speak up for themselves and get the care they need and deserve.
Creating hospital-based programs so that young adult survivors get the right care in the right way.
Including age-specific analysis as a part of clinical cancer treatment research.
Forming and growing local and national non-profits to make sure young adults have a place to build community, find support, and get information.
Assisting financially devastated young adult survivors.
Providing fertility preservation information, options, and assistance.
Offering retreats and camps that bring about new perspectives and newfound confidence.
Encouraging government, policy and professional organizations to change policies and standards for young adult cancer care.
Studying the biological and molecular differences between cancer in young adults and cancer in children and older adults.
Supporting physicians and nurses who speak out for their young adult patients.
National Young Adult Cancer Awareness Week was an amazing opportunity to remind everyone that the work is good, but the work isn't done. Now's the time to join forces, to reach out and connect, to strengthen the community.
Find the great young adult organizations and champions working in your own community and offer your support.
Join us on Facebook and Twitter to share your own insights, wisdom, and stories with the community and to spread information and resources within your own network.
Keep the conversation going. Talk to your oncologist if you have cancer. Talk to your primary care physician if you don't. Tell her that young adult cancer is important to you because it's important to all of us. Talk to your friends and family. Silence, like fragmentation, is our enemy.
Stay informed. Visit CriticalMass.org and other sites that post about young adult cancer and read, read, read. (And keep your eyes open for our new patient platform and other exciting innovations. Coming soon!)
If you work in the field, join us in Denver at the 2014 Critical Mass annual meeting from November 12-14.
It's as insanely simple as it is difficult. We have to keep young adults in the front of our minds when it comes to all things cancer. We have to work together on every front. And we have to keep moving forward even when National Young Adult Cancer Awareness Week is far behind us.