A major gas explosion was reported at Nyack College, and multiple people were injured, fire officials said.
Emergency workers were on the scene after the blast was reported in a college building at 11:30 a.m., according to CBS New York.
The force from the blast shattered windows and knocked doors off their hinges at the Sky Island Lodge building on campus, WABC reported.
Patch reports that there were seven injuries. Those people were transported to the hospital, two of them with flash burns. The rest reportedly suffered injuries from broken glass and splintered wood. One victim was seen being carried away in a stretcher.
None of the injuries are life threatening, a sheriff spokesman said.
Initial reports stated that multiple people were trapped, but everyone inside at the time has been accounted for, according to CBS New York.
Robert Van Cura, a spokesman with the Rockland County Sheriff's Department, told Patch that gas levels are "too high" and odors are prevalent in the area. Nearby homes were evacuated as a precaution.
Nyack College, a Christian school with about 1,000 students, is about 30 miles north of New York City. Its two-story tudor-style building, built in the 1920s, saw extensive damage in the blast.
Last June, a gas main exploded in Downtown Nyack. A welder was working on a gas main replacement project when sparks erupted a fire in the main. Nobody was injured in the blast, according to NBC New York at the time.
Related
Before You Go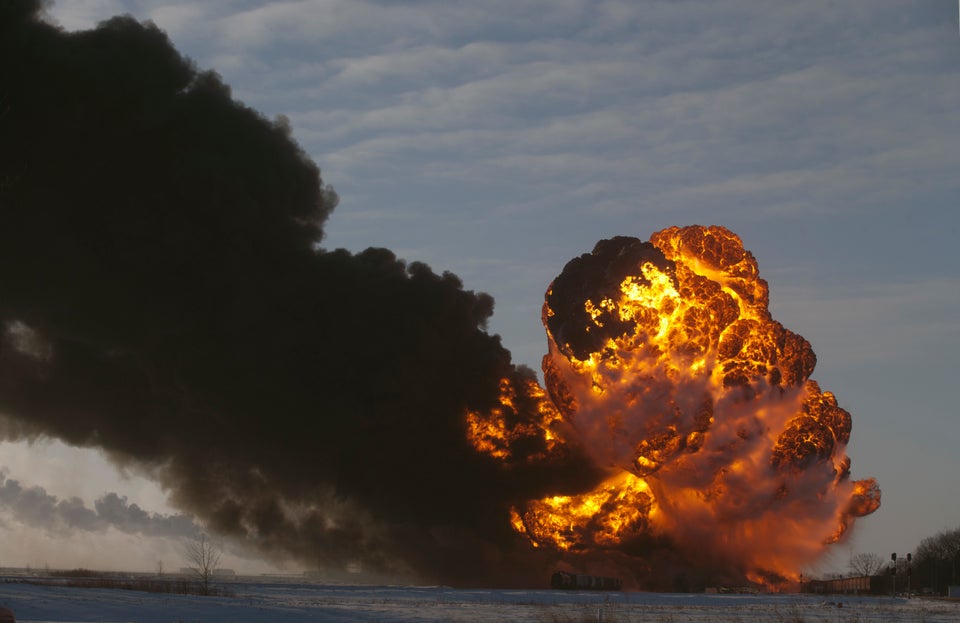 Dangerous Days
Popular in the Community