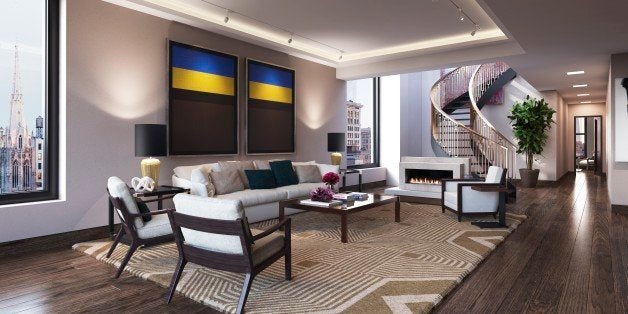 With real estate as scarce as it is in NYC, buildings like the one-time dress factory at 66 E. 11th Street are ripe for reinvention.
Enter the visionaries at design firm SFA Design, who stepped in to overhaul the 29,702 square-foot space that most recently housed a vacant parking lot in partnership with developers at Delos, a company specializing in what they call "Wellness Real Estate." This involves buildings with designs that include built-in amenities to help improve various aspects of individual occupants' cardiovascular, respiratory and sleep health, among other things. For this project, SFA sought to create an industrial-inspired interior set against these natural and holistic elements.
The result: 5 units ranging in size from 3-bedroom, 3.5 baths to a 5-bedroom, 4-level 10,300 square-foot "mansion". Inside, prospective homeowners live among natural elements like a living wall of herbs and green plants, designed to facilitate new oxygen generation and reflexology pebbles placed outside of the shower and bath, make the space's former industrial quality virtually indistinguishable.
Check out photos of the SFA/Delos collaboration below and some of the signature features of Delos living. Then head over to the building website for more info.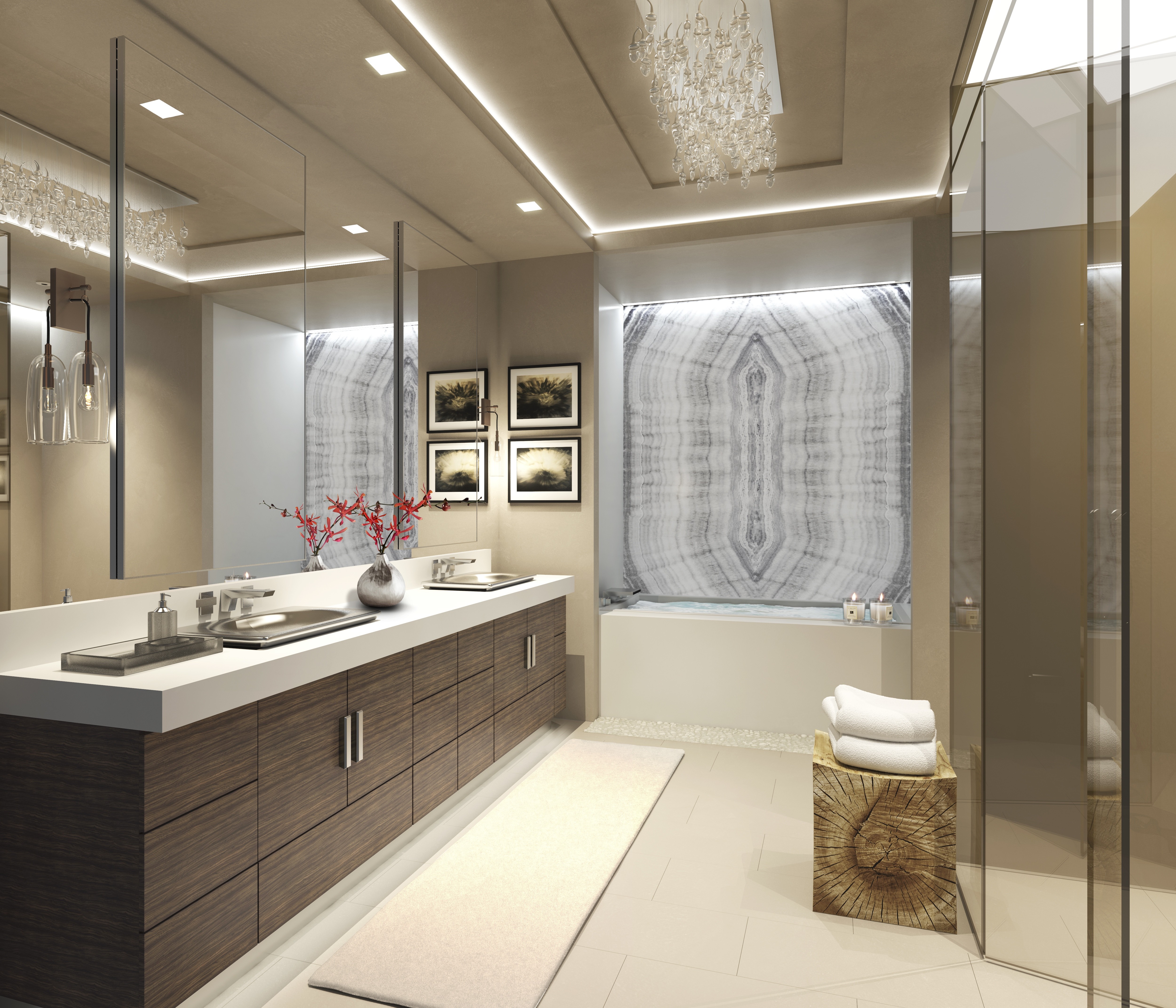 Steam showers with custom-designed, proprietary lighting are meant to energize. Centralized aromatherapy dispensers provide an array of mood-enhancing aromas.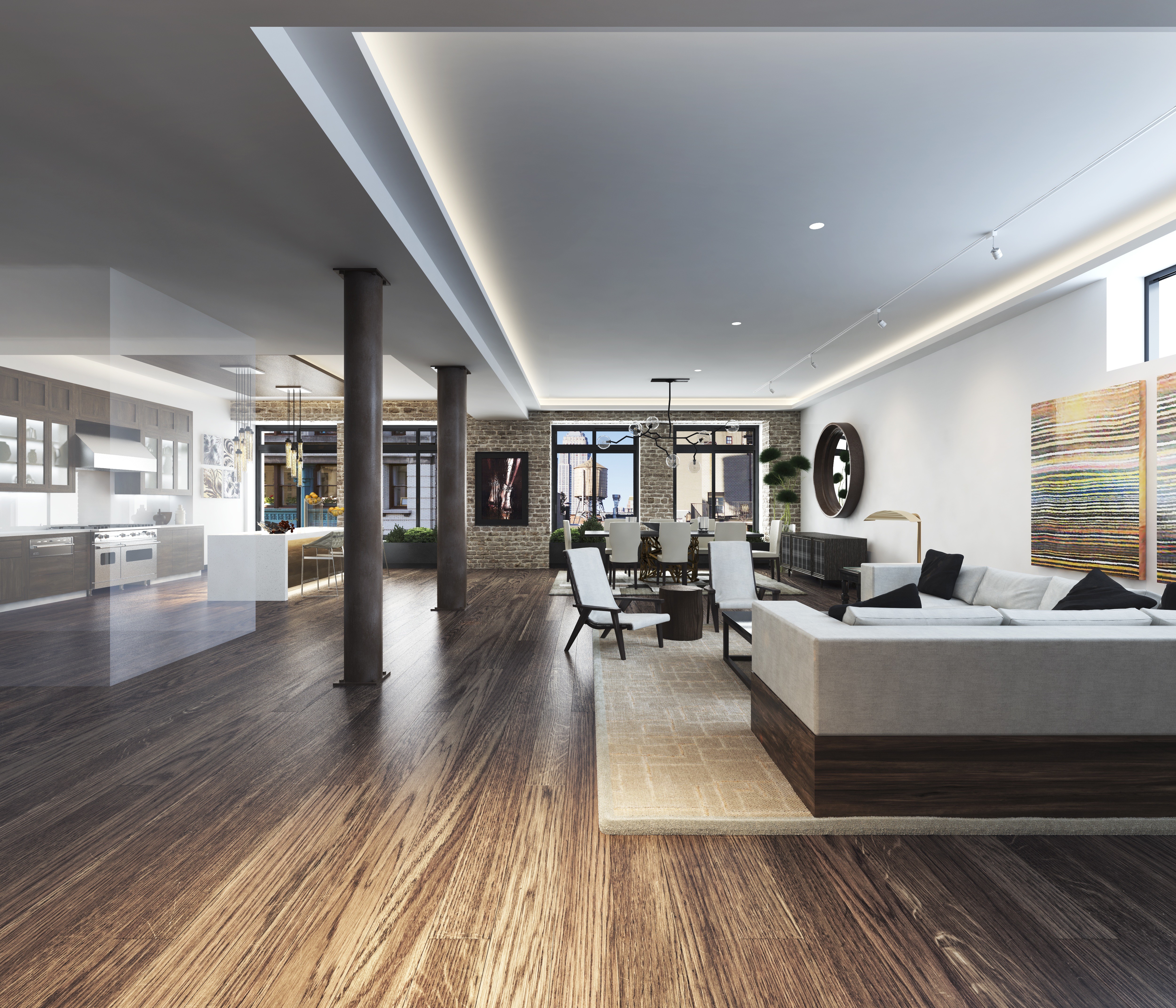 A state-of-the-art ventilation system draws air from the outside, filters, purifies, sanitizes and humidifies it to the specifications prescribed in the WELL Building Standard.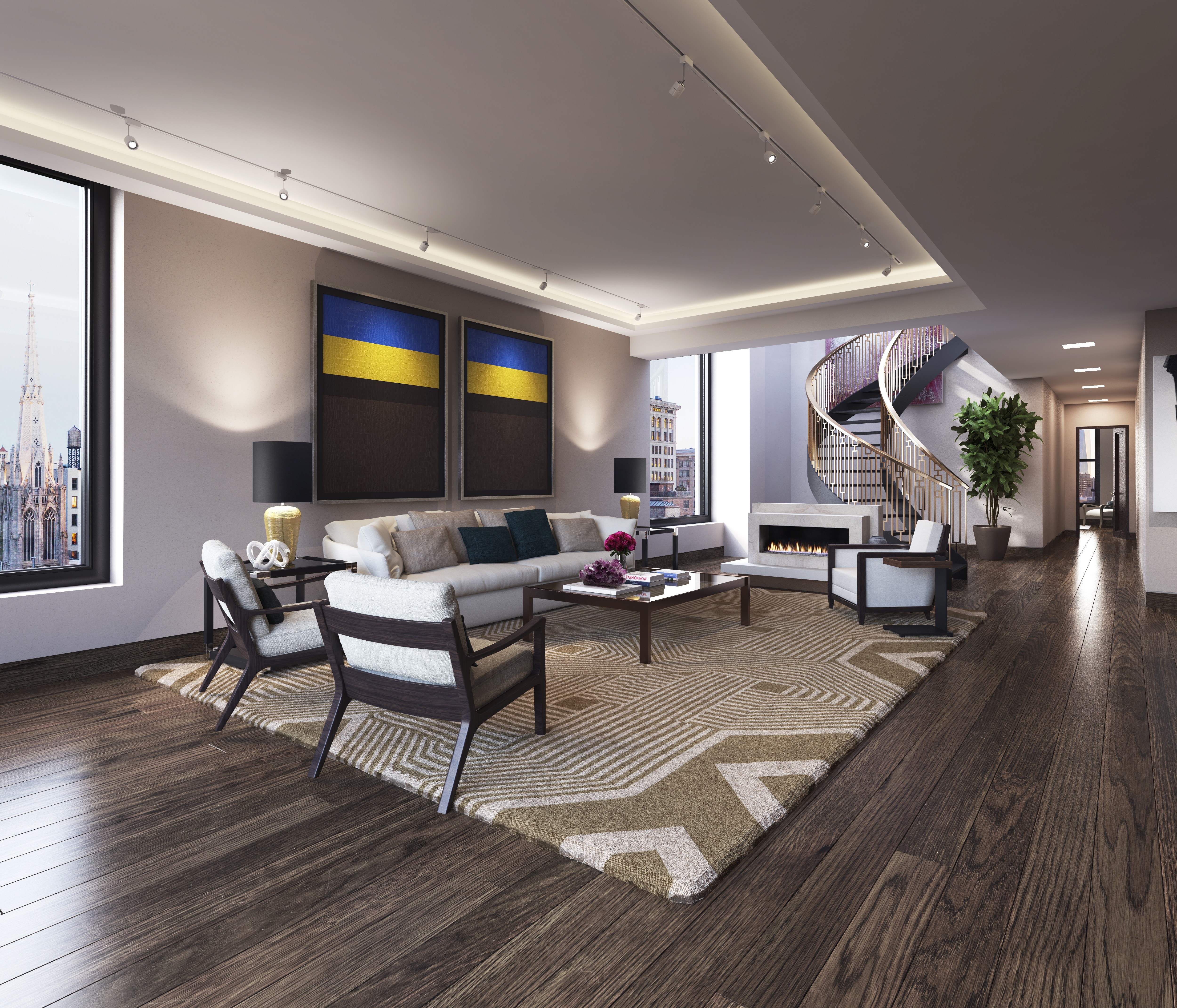 To marry the modern, natural inside to the historic, ornate exterior in a harmonious way, SFA Design applied a detailed but neutral color palette that was reflective of the exterior, and used high-end finishes to refine and make the natural materials feel more contemporary and sophisticated. They also used low-VOC paint and adhesives in keeping with the wellness theme.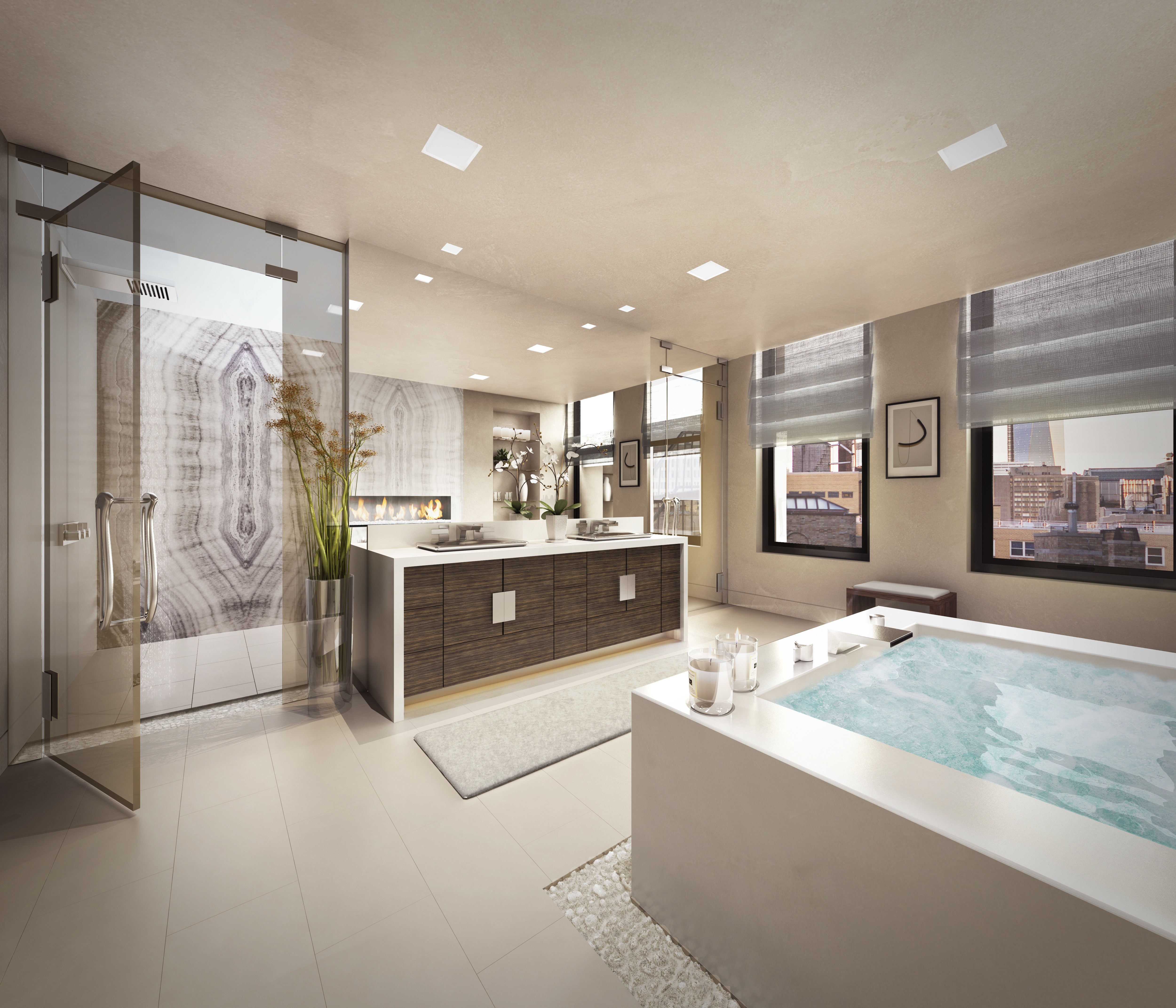 Since grout absorbs germs and can breed bacterial, the goal was to minimize the amount needed. An onyx focal wall was installed in the shower in large slabs instead to minimize the use of grout.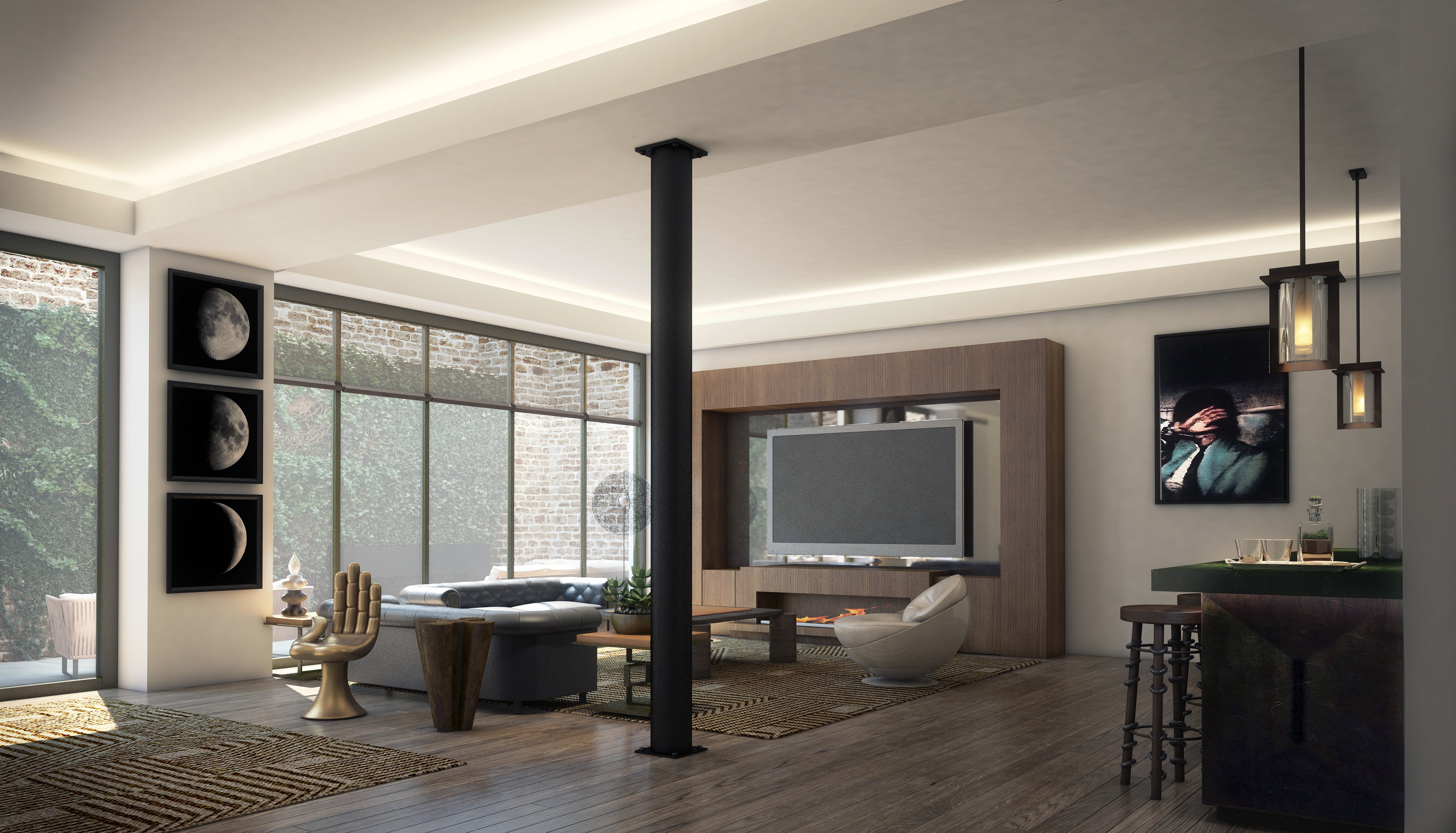 Soundproof sheetrock, double-glazed windows, and sound damping floor underlay create ultra quiet interior sound levels. Circadian lighting systems provide optimum light exposure for different times of day, including energizing light in the morning, way-finding light for safe navigation and minimum sleep disruption at night. SFA used contemporary shapes and placed them in transitional spaces, like hallways.
Do you have a home story idea or tip? Email us at homesubmissions@huffingtonpost.com. (PR pitches sent to this address will be ignored.)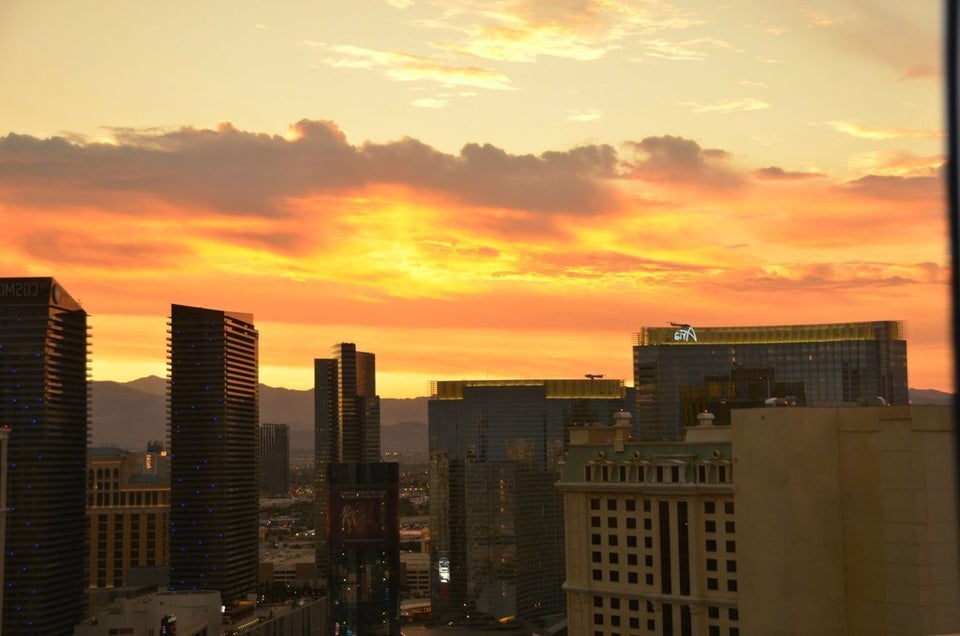 Apartment Views From Around The World