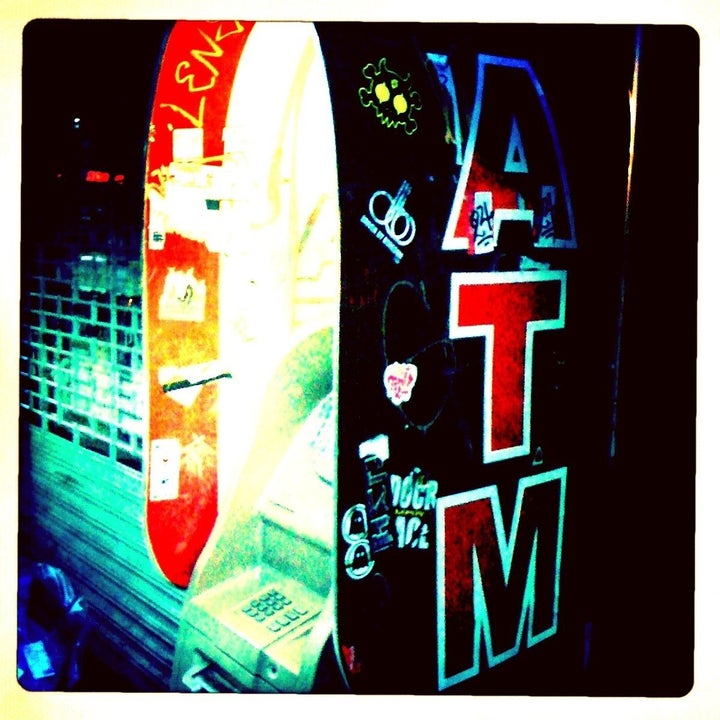 Where the power is out, the credit card machines are out, which means many stores in the flood-drenched streets of lower Manhattan, and in neighborhoods without power in the outer New York boroughs and Northern New Jersey, are now accepting cash payments only.
As perishables begin to rot inside refrigerators in neighborhoods without electricity, there are still places to drink up and chow down. Take a look at Grub Street's ever-updating list of re-opened resturaunts in power-less and powered-up areas alike, or Zagat's report on the brisk business that food trucks are doing there. The problem is, though, most places in the black-out zones are currently taking cash only and serving by candlelight, leaving residents who are out of cash out of luck. Paper money can be hard to come by when electrical grid failure takes down a neighborhood's corner ATMs.
So how are residents acquiring cash or, failing that, food and water?
Bloomberg News reports on Hoboken, N.J., residents who have stored cash and have been approached by neighbors: "Today, I had a $100 emergency bill in a safe at home," recounts Hoboken resident Jeanne Boutton. "It's been there for years." Boutton lent $25 to a cash-poor neighbor and is now worried about running out of money before utilities companies restore the city's power.
Lower Manhattanites, plunged into an "unprecedented" blackout in the aftermath of Hurricane Sandy, have been walking north to find working ATMs. But oftentimes those machines are hardly helpful. According to complaints on Twitter and other social media sites, the ATMs in zones at the edge of the blackout are often empty.
Bloomberg News reports that, even in areas where power for ATMs is back on, armored cars containing cash often can't or don't replenish the machines. Communications outages in Sandy's wake have left banks in the dark about which ATMs need replenishing. Storm damage can also prevent armored cars from getting working machines. Slowing the process further is flood damage to ATM-stored cash.
But merchants and residents in blacked-out areas have found innovative ways to cope in a local economy with no power and little cash. Jonathan Maimon reports via Gothamist that vendors in Chinatown have begun selling their perishables at bargain prices.
"I saw a fish weighing roughly 20 pounds and spanning 3 feet from head to tail go to a buyer for $1 dollar," writes Maimon.
Other merchants and restaurants, says Maimon, are donating food to locals at no charge.
Some residents have taken to scouring dumpsters for edible items, a practice that sometimes pays off big time. The New York Daily News reports that Paul Fernandez, owner of the Met Food market at the corner of Prince Street and Mulberry Street in Manhattan, threw out $40,000 of pricey perishables, which attracted opportunistic dumpster divers to his garbage bin.
Meanwhile, reports WNYC, fire hydrants have become a new source of water, as residents fill jars and water bottles to bring up to tall buildings where water isn't currently flowing.
*************************
The Huffington Post is eager for insights from our community, especially people with experience in power, infrastructure and engineering, on the adequacy of emergency preparation in advance of Hurricane Sandy, and the degree to which past disasters have informed adequate planning and construction. Please send a note to sandytips@huffingtonpost.com with insights and suggestions for the important questions that need to be asked of relevant private sector and government officials, and point us toward stories that need to be pursued.
Related
Before You Go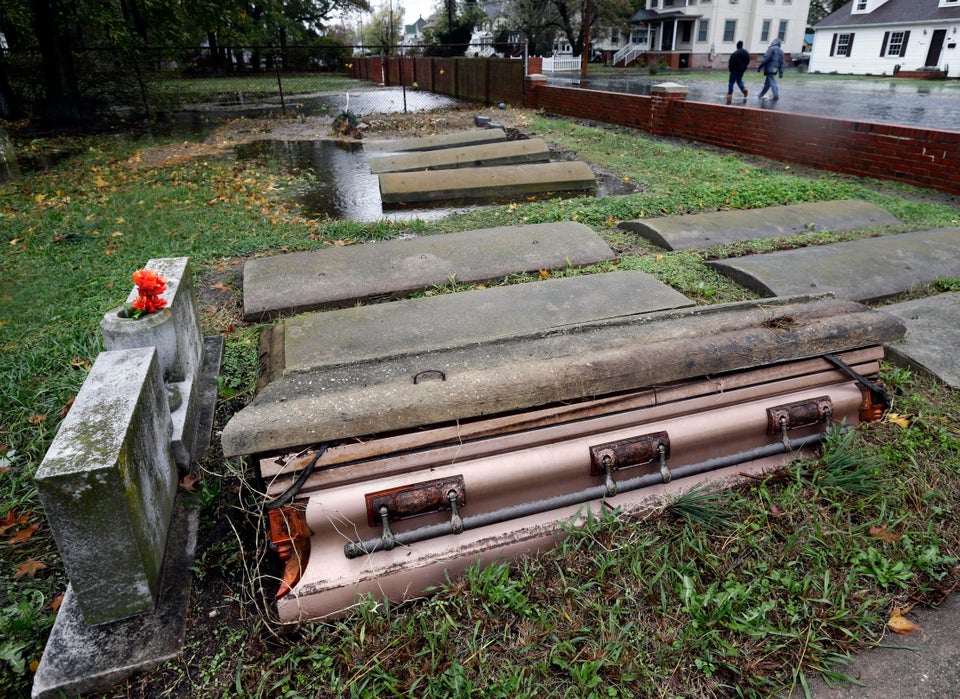 Hurricane Sandy
Popular in the Community