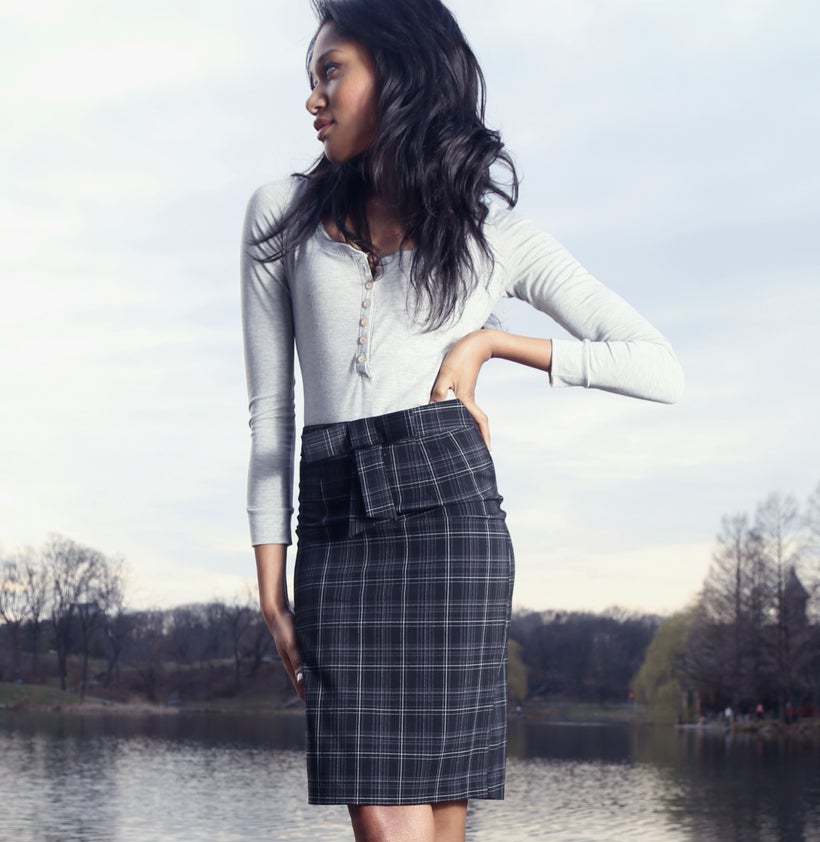 As a business owner in NYC, I can attest, it's one of the most challenging cities to start a new business. With a large population full of creative people and entrepreneurs, it comes to no surprise how many new ventures begin each day in the big apple.
I interviewed two NYC business owners to get their thoughts on what it takes to make it in the most influential city in the world.
Tasch NYC is a fashion forward apparel line inspired and designed by Tasch Madeleine. I met Tasch, Founder & Designer, at her pop-up store event over the summer and had the pleasure of interviewing her last week. Tasch is a native New Yorker and was obsessed with style and fashion trends ever since she was a little girl. "I was always into fashion, ever since I was a kid. I coordinated outfits for my barbies and even gave fashion tips to my mom. I always had a knack for style and interest in fashion," she explained.
Tasch started her fashion career as a merchandiser in the Garment District. She learned the ropes of styling through hard work and dedication to the craft. "I learned the ins-and-outs of the business, from managing seamstresses to designing contemporary women's wear, which is also what I design today," Tasch added.
After garnering years of experience in the fashion world, Tasch decided to take a leap of faith and start her own brand. As a native New Yorker, she thought it was imperative to support other NYC businesses. When she started to review potential vendors for her line, she decided to select a manufacturer right in her home-base of NYC. She started with three graphic t-shirts and it quickly grew from there.
Tasch NYC is a apparel line dedicated to women of all shapes and heights. All items are customizable for the best fit. "I like to use a good range of models because not everyone has the same body type. I think it's important to cater to all women, not just one type," Tasch said. The Fall 2016 line is now available to order on her website http://taschnyc.com/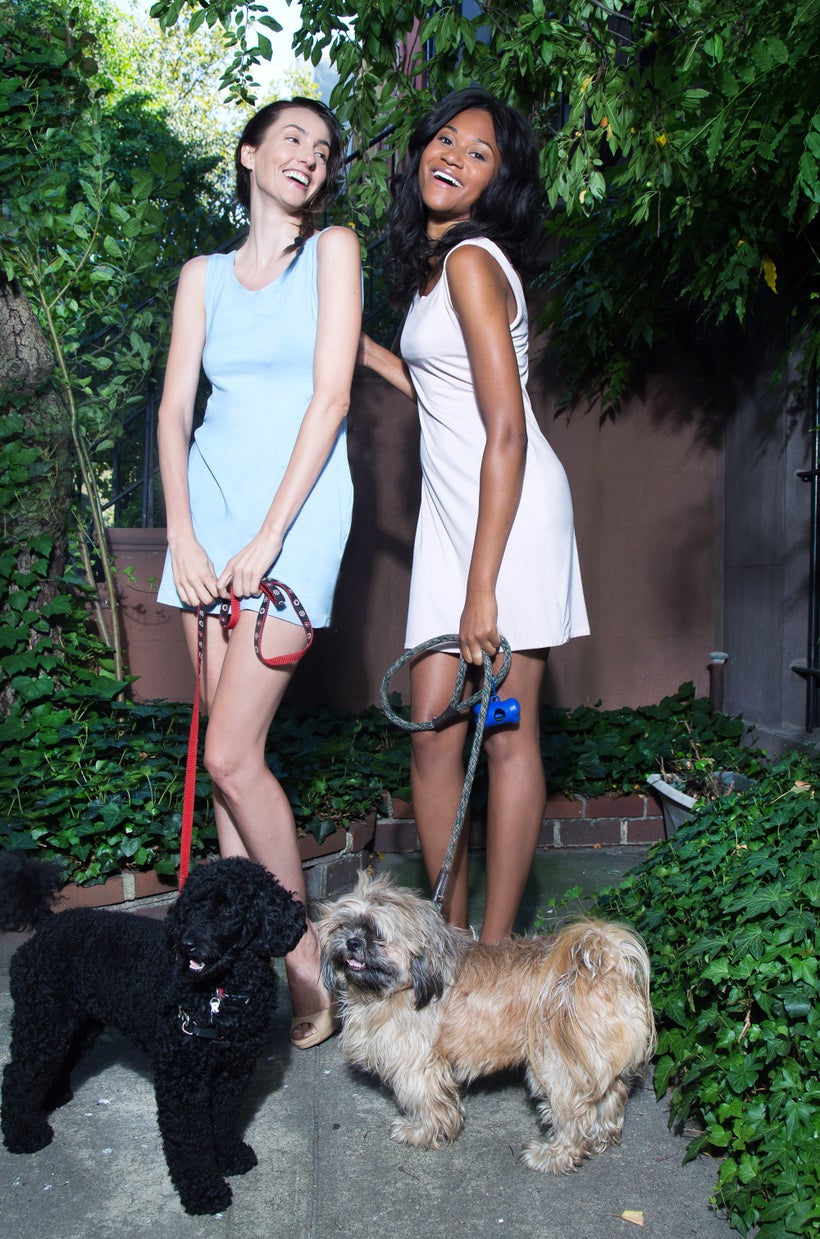 HIIP Hype is a new innovative workout and art class, guaranteed to get your creative juices flowing. Think of it as a healthy spin on your local "Paint Night." For 60 minutes you'll explore a heightened state of mind-body awareness as you alternate between painting and body weight exercises. At the end of the class there is a mental cool down, where you'll have the chance to showcase and discuss your piece. I interviewed Sayco Williams, Creator & Founder of HIIP Hype on how he came up with this unique concept, "I have been an artist since a child, at first with pencils, later graduating to acrylic painting on canvas. I immediately fell in love with the freedom of painting versus the structured path that drawing took me down.
I have been a personal trainer for about 5 years. During my career as a personal trainer I have heard, on multiple occasions, people genuinely not enjoying exercise. At first I didn't understand it. I LOVE training! I love the feeling of being in the best shape of your life. Stepping outside of my own thoughts I learned that some people simply do not like the process. So I put on my thinking cap, and wondered... How I can make fitness FUN for people? How can I make fitness more of an experience for them as opposed to the typical gym induced feeling of self doubt and intimidation. I then thought of what I myself enjoy doing. What makes me happy? Painting was at the top of that list! I immediately began designing a program that combines these two passions of mine, while making fitness FUN again. H.I.I.P Hype was born!."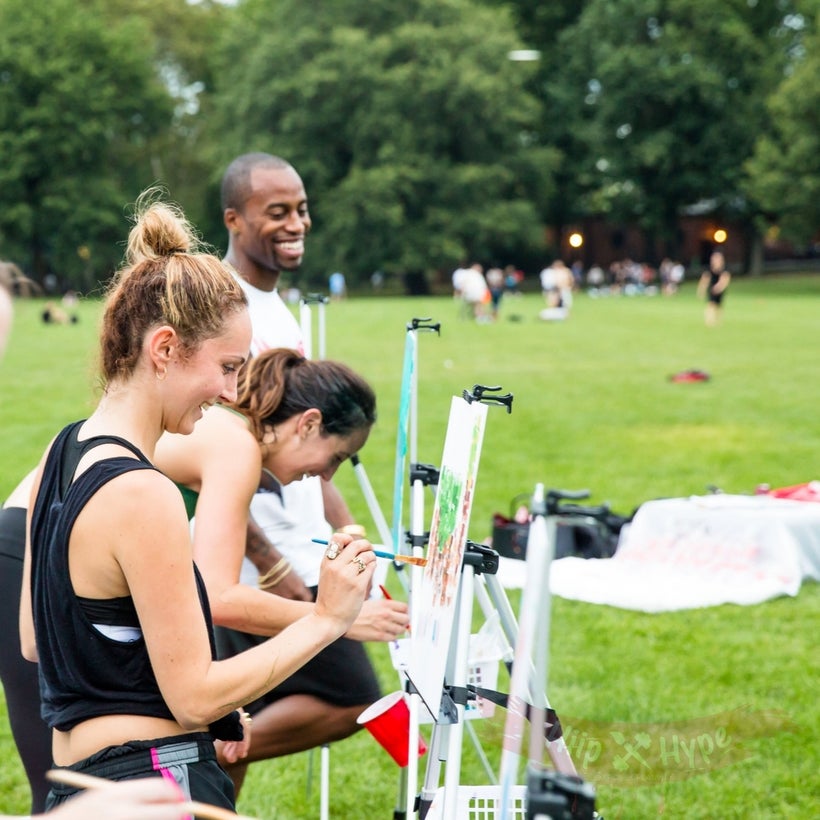 In NYC, you have to be prepared for anything; long work hours, delayed trains, crowded restaurants and unfair deadlines. As a native New Yorker, Sayco understands the hustle and bustle of the city, "The HIIP HYPE program helps busy New Yorkers in many ways. It helps people break out of that ordinarily boring workout that they have been doing for far too long. It helps people exercise their creativity,(wether they believe they have it or not). It helps people understand and develop that mind-body connection like none other. It helps people break down barriers of societies views on things that they have created. More importantly, it helps people believe that you can have FUN, while getting fit." HIIP Hype is a therapeutic workout that will help New Yorkers wind down and put on their creative cap. At the end of the class you feel refreshed. Plus, you get to take home your artwork at the end of the course! If you're interested in more information or to book a class, visit their website.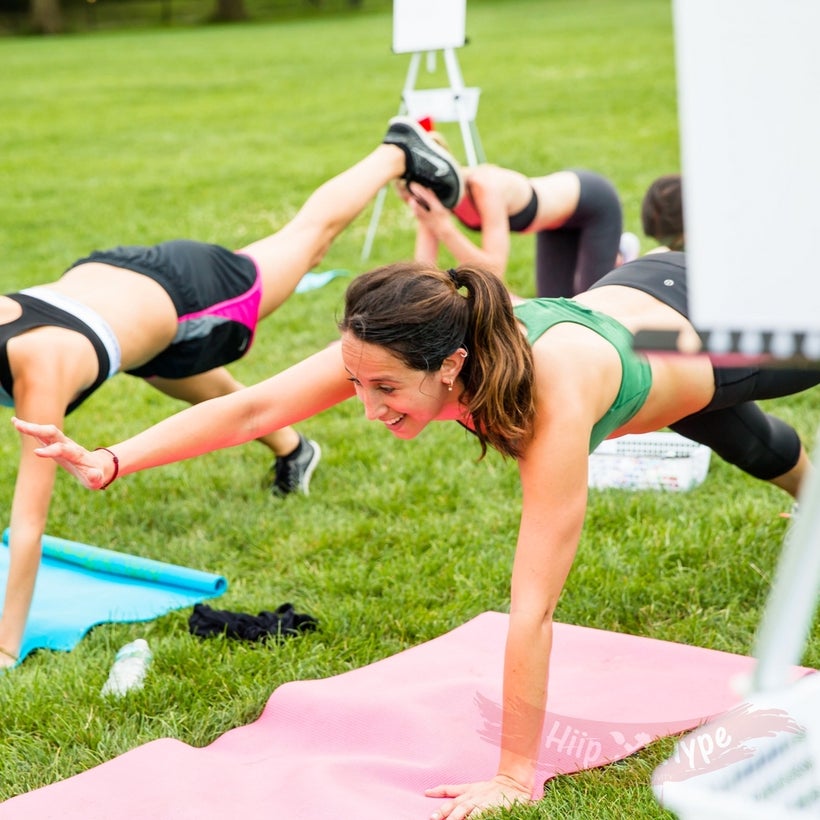 Jenny Miranda is the Founder & CEO of Jenny Miranda Public Relations, LLC (New York, NY) & the Editor-in-Chief of The Manhattanite News.
REAL LIFE. REAL NEWS. REAL VOICES.
Help us tell more of the stories that matter from voices that too often remain unheard.
This post was published on the now-closed HuffPost Contributor platform. Contributors control their own work and posted freely to our site. If you need to flag this entry as abusive,
send us an email
.