Throughout the year tourists from around the world travel to New York City and are drawn to the horse-drawn carriage rides around Central Park... they say it's whimsical. But with that whimsy comes a huge price to pay.
Carriage horses are unsafe and out of place in midtown's congested streets. According to the Coalition to Ban Horse-Drawn Carriages, when hansom cabs are mixed with cars, taxis, buses, pedestrians, bikes and emergency vehicles, they are a recipe for disaster. Hansom cabs traveling to and from the Central Park area on 9th and 10th Avenue interfere with emergency vehicles going to and from Roosevelt Hospital - and the many vehicles going to the Lincoln Tunnel or the West Side Highway. Over the years, there have been many accidents where both horses and people have been seriously injured and some in which horses have died.
What's more, horses must work in hot, humid temperatures and in the brutal cold - nine hours a day, seven days a week. Because of their previous lives spent on the racetrack or on Amish farms, many of the horses come into the horse-drawn carriage industry with preexisting injuries or arthritis and are forced to pull carriages containing heavy tourists - upwards of 800 pounds.

The horses' homes are stuffy stables where they have no opportunity for turnout. What tourists don't see are these stables, which serve as firetraps with inadequate sprinkler systems and only one means to exit. According to the Coalition to Ban Horse-Drawn Carriages, most stables house the horses on upper floors, which make it even more difficult to evacuate them if there were a fire.
The operators of horse-drawn carriages stipulate that the horses should stay because they are a cherished symbol of NYC that generates tourist dollars, yet there is no paper trail of just how much money winds up in the city's hands from this all-cash business. Among other misgivings, horse-drawn carriage operators say that when a horse is ready to retire it is set out to pasture in the country. Why, then, did advocates just rescue a former NYC carriage horse from a slaughter auction in Pennsylvania on June 25th?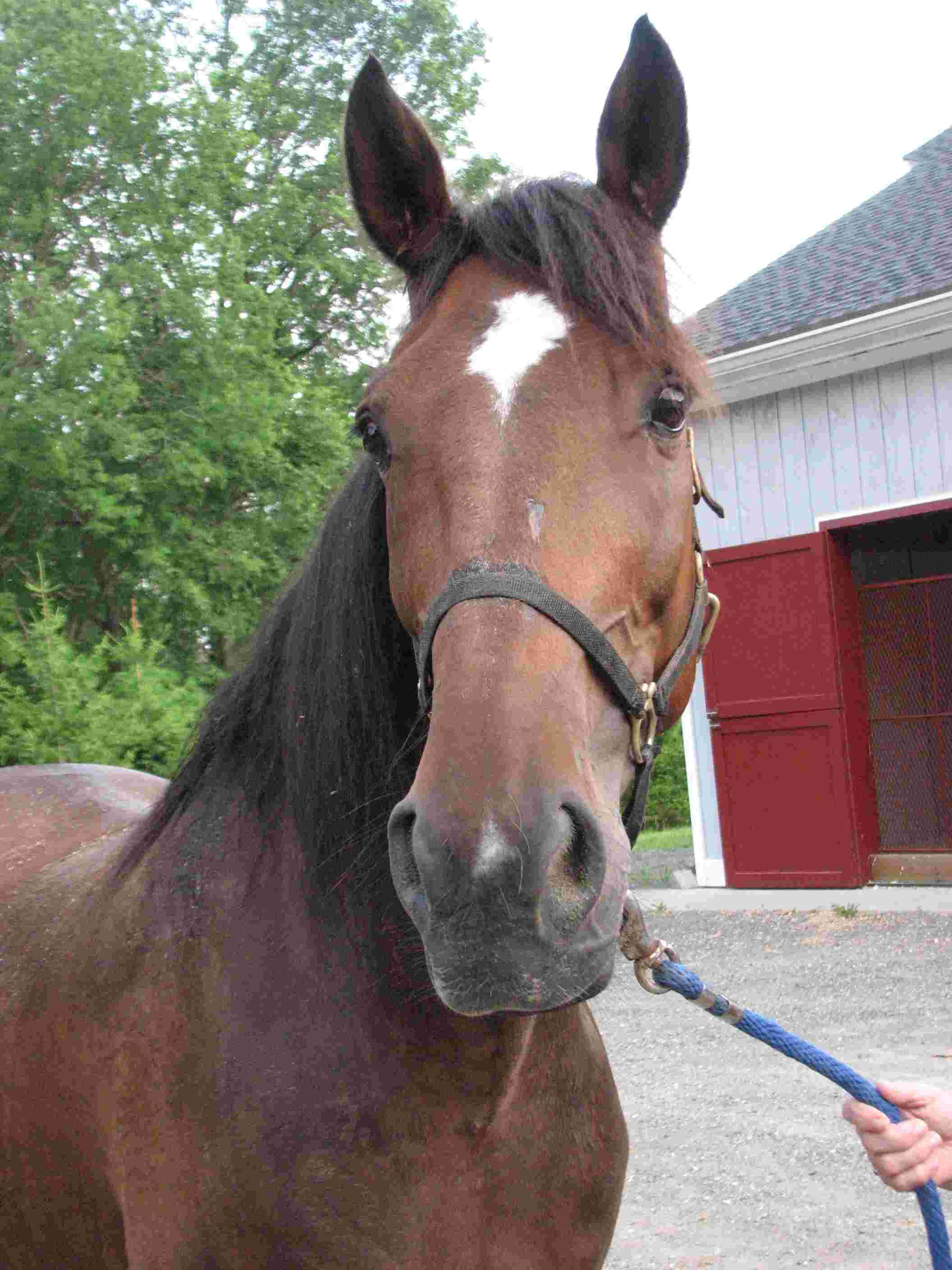 The horse, with ID number 2873 imprinted on his left front hoof, came close to meeting the most awful fate imaginable. According to the Humane Society of the United States, tens of thousands of live horses are transported across the border to Mexico and Canada for slaughter. After these horses are killed, their flesh is shipped to Europe and Asia for human consumption.
According to a recent press release from Friends of Animals, the lucky former carriage horse, who will be known as Bobby II, is now safe in his new home at the Equine Advocates horse sanctuary, in Chatham, NY, where he will live the rest of his life in freedom.
Come visit our city, by all means, but do humanity a favor and stay off the horses. It is true that there is nothing more magical and more romantic than a stroll around Central Park, but consider doing it on your own two feet. Plus, think about it, what's so romantic about sitting behind a bucket load of horse excrement anyway?
Popular in the Community