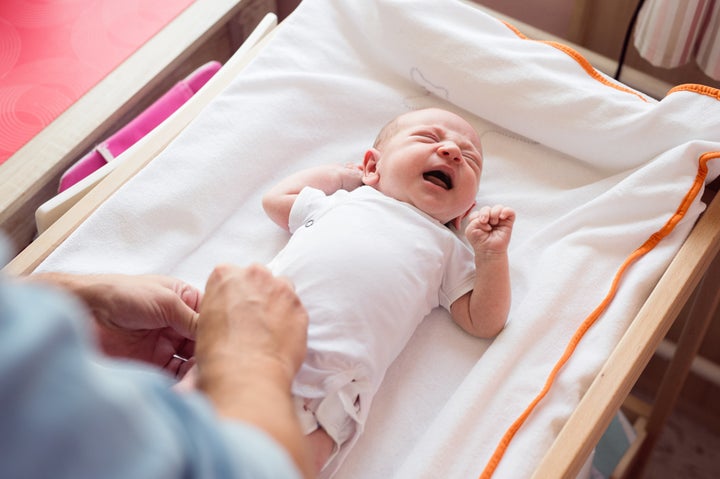 New York City Council member Rafael Espinal doesn't even have kids. But when he saw a dad leaning over a bathroom sink in a mall in Queens changing his baby's diaper, Espinal was aghast. It also got him thinking.
He couldn't help but wonder if the neighboring women's restroom was better equipped for parents' needs, and if moms were having an easier time with their babies.
"It was terrible to see a father changing his child's diaper on top of a public sink where hundreds of people wash their hands after using the restroom," Espinal told HuffPost. "Parents should be changing their children's diapers with a little more dignity, in a space that's sanitary."
After doing some investigation, he found that while women's restrooms are far more likely to have a changing table than men's bathrooms, that isn't even always the case. One woman told Espinal she often changes her baby's diaper on the floor of a public restroom, for lack of a better option.
Now both dads and moms in New York City won't have to worry about changing their kids in unsanitary conditions, thanks to legislation Espinal introduced requiring all new developments with public restrooms to install changing tables in both men's and women's bathrooms, which the council approved on Monday. Older buildings that don't currently have changing tables will have to install them if they undergo renovations.
This will include movie theaters, restaurants and coffee shops. Even restrooms in nightclubs will now be required to have changing tables.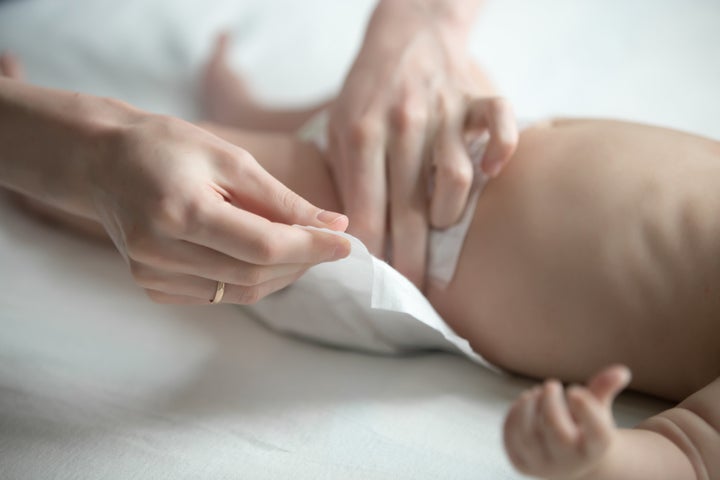 Espinal says it's an affordable accommodation, as the changing tables themselves cost between $155 and $185. "It's a low cost for a big benefit," he said.
He said he got no pushback from developers or lawmakers, even though the bill makes New York City the first major U.S. city to pass such legislation.
There are no national rules requiring buildings to install changing tables in bathrooms. Businesses that do opt to include them often only put them in the women's bathrooms ― a tacit implication that changing dirty diapers is a "woman's" job. Not only does this perpetuate archaic stereotypes, it also fails to account for a very substantial population of parents and caregivers — single dads, gay dads, dads who are out with their kids for the day without mom, grandfathers, male babysitters and other men charged with watching over babies in diapers.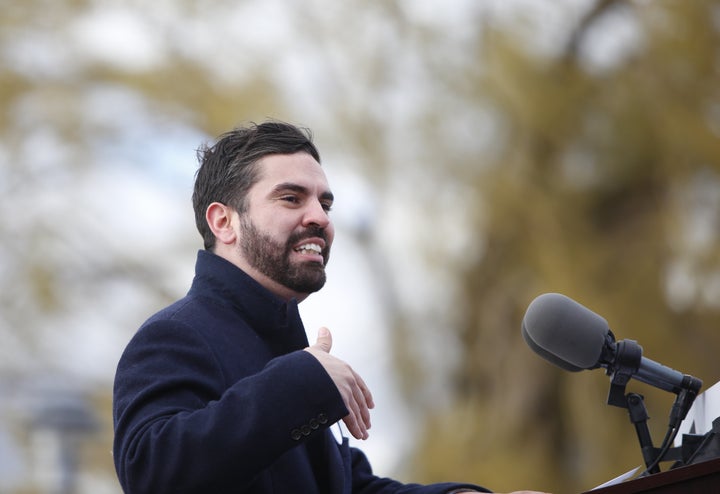 Espinal said he thinks the bill was so well received because notable figures have already opened up a national conversation around the issue.
Frustrated with being unable to change his daughter's diaper in a sanitary way in public, actor Ashton Kutcher launched a Change.org petition in 2015, urging businesses to install changing tables.
"Families are diverse, and it is an injustice to assume it's only a woman's job to handle changing diapers," Kutcher wrote in the petition at the time. "This assumption is gender stereotyping and companies should be supporting all parents that shop at their stores equally — no matter their gender."
Kutcher launched his mission after California Governor Jerry Brown shot down legislation in 2014 that would've accomplished what's been dubbed "potty parity." The governor vetoed two bills that would've required businesses to provide a baby changing station in a men's room if one was provided in the women's room. Businesses could've also opted to build one changing area in a restroom available to men and women.
"This may be a good business practice, but not one that I am inclined to legislate," Brown said at the time, according to the Los Angeles Times.
Last year, President Barack Obama brought a fresh perspective to the issue when he signed the Bathrooms Accessible in Every Situation Act. It required all federally owned buildings to have changing stations in both men's and women's restrooms.
Espinal hopes that after his bill takes off, that other cities will follow suit. And that it will help continue to encourage families to divide parenting tasks, when possible.
"I don't think the burden should just be on women," Espinal said of changing diapers. "Men should step up and be on diaper duty as well."
Related
Popular in the Community