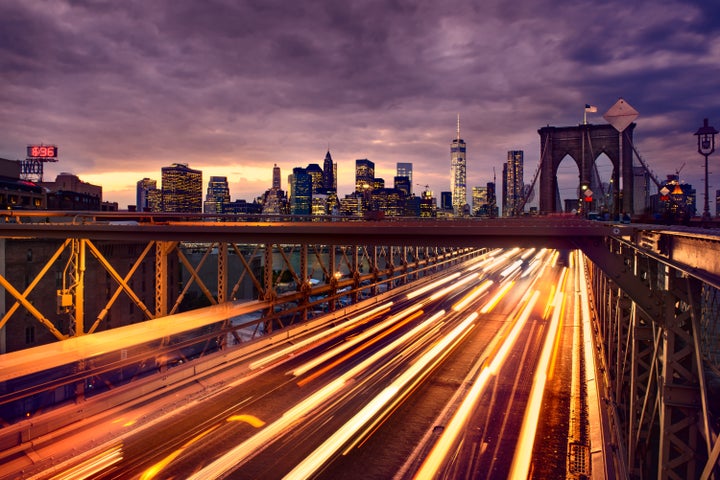 Driving in New York City is a nightmare, and public transportation can be unpleasant on a good day. But there are plans afoot to ease congestion in certain parts of Manhattan and inject much-needed new funds into the ailing mass transit network.
A group of transportation experts over the summer proposed a controversial scheme to charge people for driving cars into Midtown and Lower Manhattan, which see the city's worst traffic.
The congestion pricing plan, called Move NY, would focus on peak traffic times ― like the weekday rush-hour periods ― in the area south of 60th Street. It would charge a cashless toll of $5.54 for drivers crossing this street in either direction. It would impose the same toll on bridges that span the East River ― the Brooklyn, Manhattan, Queensboro, and Williamsburg bridges ― which currently allow drivers to enter and exit the city's central business district for free. The plan would reduce existing tolls on bridges that link other parts of the city.
The Move NY group, helmed by former New York City traffic commissioner Sam Schwartz, says the plan would cut the number of cars in Manhattan's business district and would direct around $1.1 billion annually to the city's subways and buses, as well as to bridges and streets.
Congestion pricing is already in effect in central areas of London, Singapore, Oslo, Stockholm, and a few other cities around the world ― and it's been mostly successful. Former New York Mayor Michael Bloomberg's administration proposed a similar plan back in 2007, but it was ultimately shot down by the state assembly.
Now, almost a decade later, the idea is being revisited. "Congestion pricing is an idea whose time has come," New York Gov. Andrew Cuomo told The New York Times in mid-August. Though he has not said whether he supports Move NY specifically and didn't comment for this story, Cuomo has assembled a panel to advise him on a policy to ease street traffic and direct new funds to subways and buses.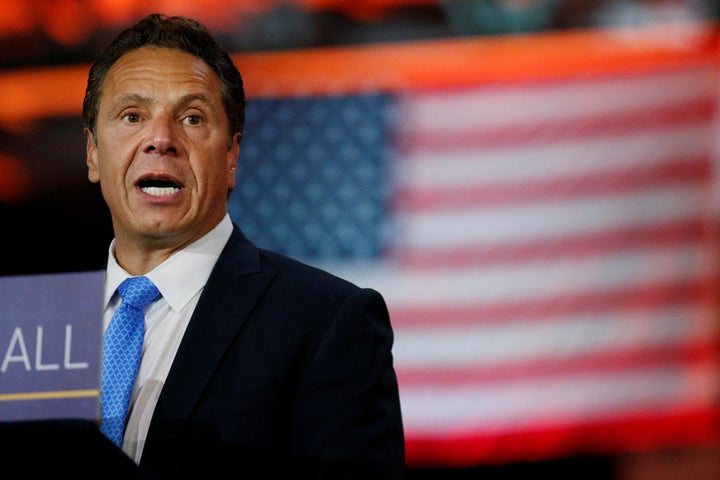 There's no guarantee such a plan would succeed in New York, though studies have shown that congestion pricing can work if implemented properly. Experts we spoke to favored it as a way of easing crowded streets.
Between 2010 and 2015, the city gained 370,000 new residents and 10 million tourists. Though the number of cars entering Manhattan's business district dropped by 6 percent during that time, the speed of traffic below 60th Street slowed by 12 percent, according to a report from the city's Department of Transportation.
The number of for-hire vehicle registrations ― including Uber and Lyft cars, as well as taxis ― has exploded since 2010. This may be adding to congestion on city streets and increasing toxic tailpipe emissions, though research into the matter has been far from conclusive.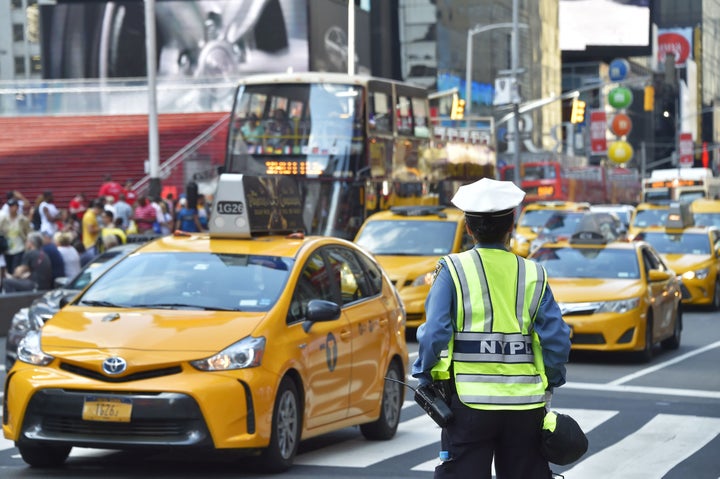 Research shows that congestion pricing has significantly cut traffic in cities where it has been imposed. Traffic volumes shrank by 13 percent to 30 percent in Singapore, where a policy has been in place since 1975; in Stockholm, where congestion pricing was enacted after a six-month trial in 2006; and in London, where congestion pricing was rolled out in 2003. Greenhouse gas emissions were reduced by 15 percent to 20 percent, according to a 2010 report from the International Council on Clean Transportation.
Krol points to a middle way, of sorts, in the form of variable tolls, which are higher during peak traffic times, or tolled express lanes, so drivers can choose to pay if they're in a hurry. Both techniques have been successful in the U.S. and accepted by drivers, he said.
Congestion pricing "is the most effective way of reducing congestion and speeding up travel times," said Krol.
And despite de Blasio's dismissal of congestion pricing, Orcutt said he thinks it's probably coming eventually. "For New York, I think it is a no-brainer," he said.
CORRECTION: An earlier version of this story said incorrectly that Robert Krol is an economics professor the University of California, Northridge. The name of the school is actually California State University, Northridge.
Before You Go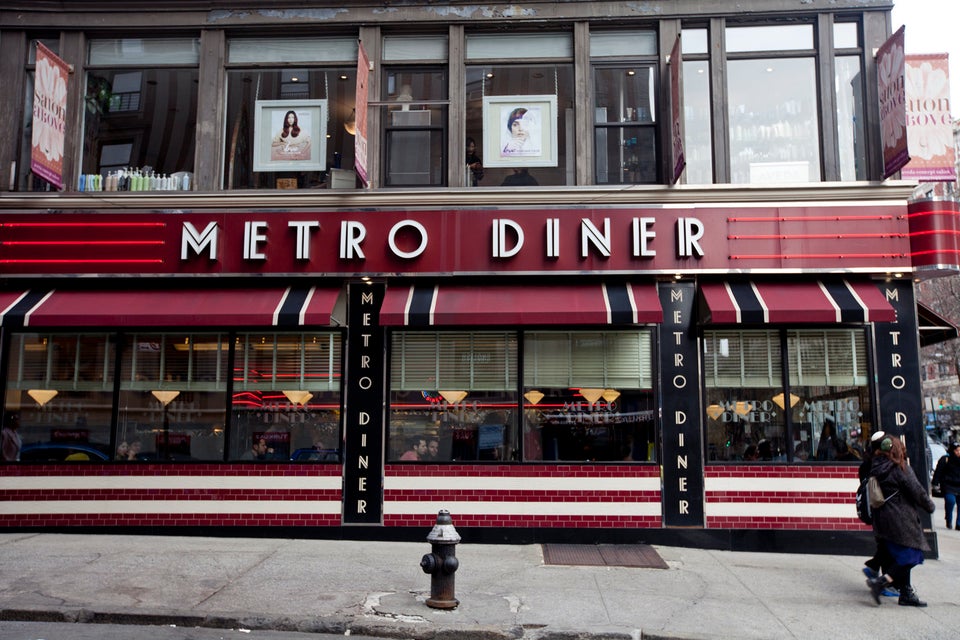 New York City's Vanishing Diners