NYC Crying Guide is a comedy parody blog about the best and worst places to cry in New York City.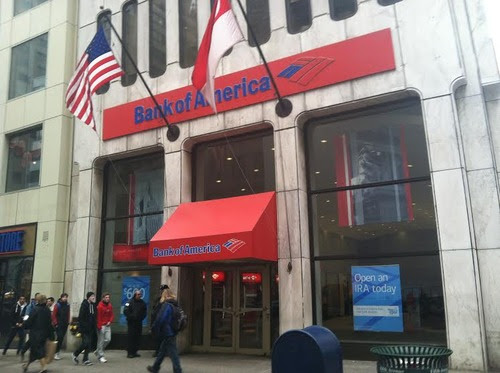 592 5th Ave, New York, NY 10036
I randomly ducked in here for a place to cry today and I am very happy I did. The ATM line was luckily very long so I hopped in and cried until it was my turn to use the machine (about 6 minutes). A very average, basic, no-frills, in and out place to cry.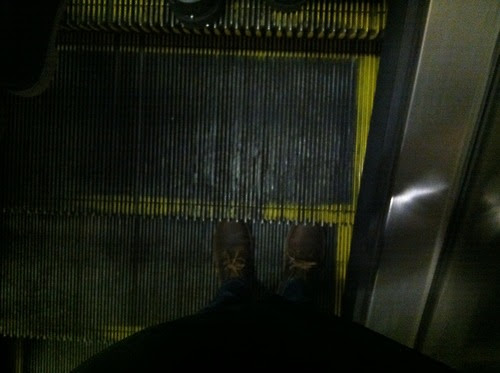 The Standing Side of the Escalator
Grand Central New York, NY
Great for a cry on the go! Grand Central offers a wonderful large escalator from the 7 train up to where the other trains board. If you stay to the right and remain on the the standing side, it can be a wonderful crying experience. With people only in front and behind you, you can feel free to cry without anyone looking or wondering what you're up to! Great for a 1-2 minute quick cry.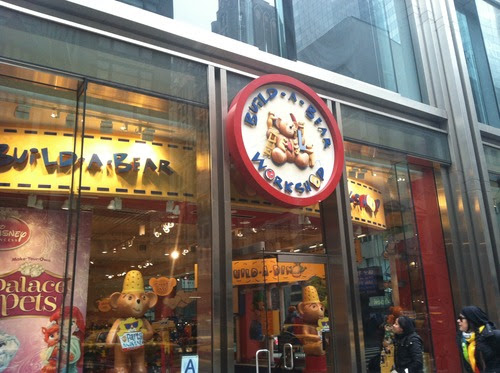 565 5th Ave, New York, NY 10017
Yesterday I was in the middle of an all day crying session, but I really really needed to get my niece a gift for her birthday. With no other option but to leave my apartment, I went to Build-A-Bear in a full on cry mode and I am SO happy I did. I built the perfect nurse-firefighter bear AND all the employees completely ignored the fact that I was crying during the whole building process. I cannot tell you how much I appreciated that. My tears were never addressed! Even as I handed my soggy signed credit card receipt to the cashier, it was only returned with a smile and a "Have a nice day"! If you want to be treated like a real person despite your overflowing tears -- go here immediately!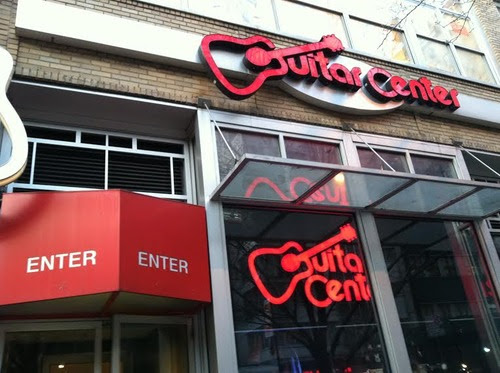 25 W 14th St New York, NY 10011
This was NOT a good experience for me! Yesterday I went in and hid in the acoustic guitar room to have what I thought was going to be a very quick cry. Unfortunately, a novice guitar player was also in the room testing out a guitar by playing the song "Time of Your Life" by Green Day over and over again. Needless to say, my 'quick cry' ended up being the exact opposite of quick. Do not cry here!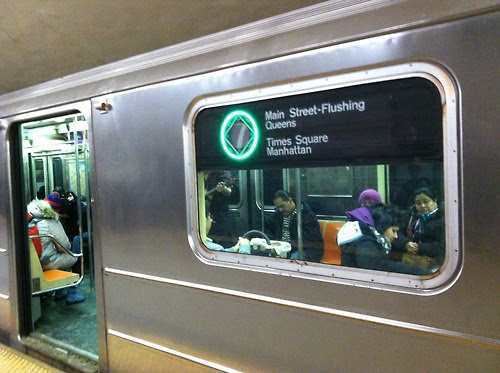 No matter what time of day, every single person on the 7 train is in a deep sleep or stupor. Feel free to cry as audibly as you want on this train, no one will EVER look at you!! It's a crier's dream!!!!!! I cry on this subway at least once a day. A true NYC staple!
Kerry O'Brien is a comedy writer in New York City. She is a writes for the house team Beige at the Upright Citizen's Brigade Theatre and created the blog NYC Crying Guide, which she updates regularly with the best and worst places to cry in the city.
Popular in the Community