Sheena Matheiken has vowed to wear the same dress for one year. Her initiative, called the Uniform Project, seems to be an exercise in both sustainability and imagination.
Here's how it works: There are 7 identical dresses, one for each day of the week. Every day I will reinvent the dress with layers, accessories and all kinds of accouterments, the majority of which will be vintage, hand-made, or hand-me-down goodies. Think of it as wearing a daily uniform with enough creative license to make it look like I just crawled out of the Marquis de Sade's boudoir.
Sheena grew up wearing uniforms in India's public schools and plans to use the Uniform Project to raise money for the Akanksha Foundation, a non-profit educational organization there. She has already raised $1,116.
Her Uniform Project dress is a black cotton button-down that can be worn front and back or as a tunic, and layered with other items. She bought all of her bargain-priced accessories at vintage stores, flea markets, on eBay or Etsy, or had them donated to her cause.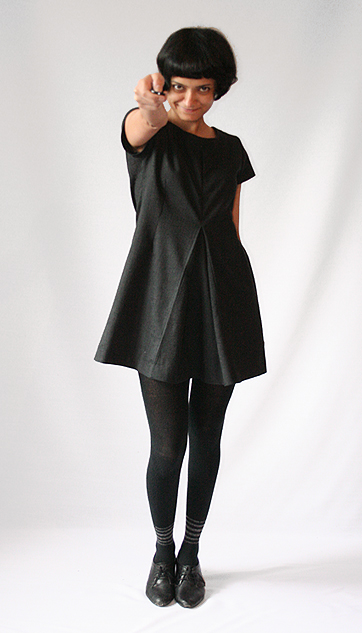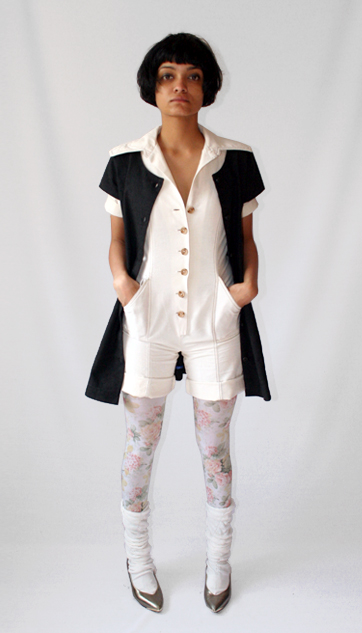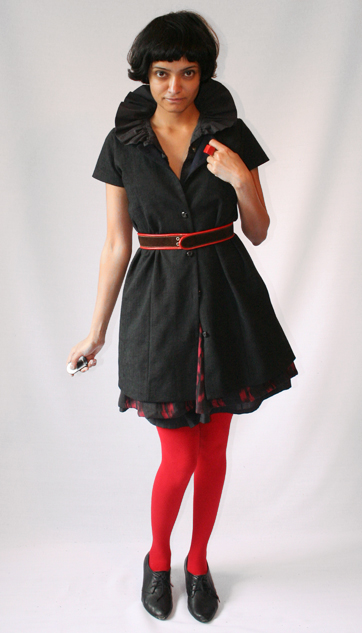 Related