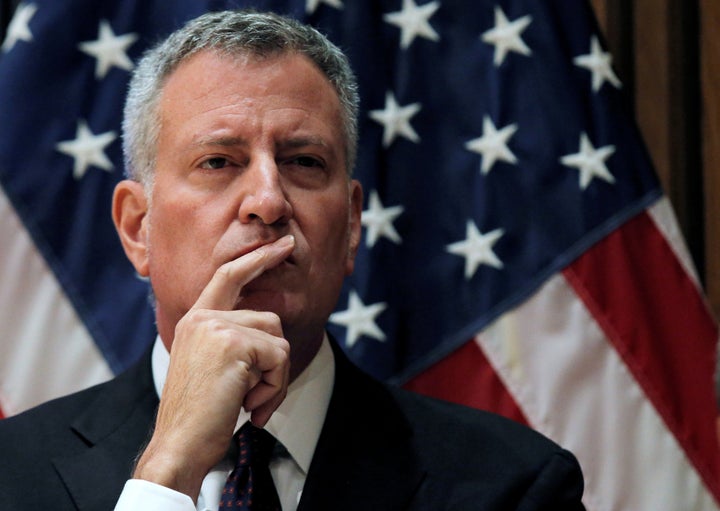 While most violent crime has dropped over the past decade in New York City, domestic violence hasn't budged, frustrating public safety officials and victim advocates. The task force, created in 2016, has been charged with developing a road map for reducing domestic violence across the city. It recently finished its initial fact-gathering phase, with the focus on teens as one of the major takeaways.
Prevention efforts must include educating young people about healthy relationships, said Bea Hanson, who ran the Justice Department's Office on Violence Against Women before being brought on as executive director of the task force. She said there is currently no standardized curriculum on teen dating abuse for students in New York City.
Nationally, approximately 1 in 3 teens will experience some form of abuse by a romantic partner, with 1 in 10 experiencing physical abuse. That dovetails with a 2013 study of NYC public high school students, which found that 10 percent of those who date have reported being intentionally hit, slammed into something or injured with an object or weapon by the person they dated.
That's worrisome for many reasons, Hanson said. Not only can dating abuse have long-term physical and psychological effects, it can also interfere with a teen's academic success.
"Witnessing violence at home or experiencing violence in your own relationship has a big impact on your ability to participate in school," she said.
The task force is evaluating educational programs used across the country to learn which might be a good model for New York City, which has the largest school district in the nation, she said.
Experts say unhealthy relationship patterns often begin in youth and continue into adulthood. Victims of teen dating violence are more likely to experience depression and substance abuse, and report higher rates of suicide attempts.
"When you ask adult survivors of domestic violence when they experienced their first abusive relationship, the majority will tell you it was during adolescence," said Elizabeth Miller, chief of adolescent and young adult medicine at Children's Hospital of Pittsburgh. "That really speaks to the importance of prevention work in those middle and high school years."
While the term "teen dating violence" has been around for at least 15 years, the phenomenon is still surprisingly under-recognized by teens and parents alike, she said.
Teens, who may be involved in their first relationship, may not be able to determine if a partner's behaviors are normal because they lack a basis for comparison. And parents may simply miss what is happening, especially if a large portion of dating abuse occurs over technology.
Digital abuse can include texting a person constantly to check who they are with, coercing a partner to share naked photos, and "revenge porn," where a person's intimate photos are distributed without their consent.
In 2007, the National Domestic Violence Hotline launched Loveisrespect, a website that offers support and resources for young people affected by dating abuse. Last year, the project received 113,651 calls, chats and texts. Fifteen percent of the interactions were from victims or their concerned friends and family members reporting digital abuse.
"It's really complicated for parents to monitor what is going on," Miller said. "We encourage parents to talk to their kids and talk often, and ask and ask often."
At 17, Sarina Gupta, a senior at New York's Hunter College High School, is the youngest member of the mayor's task force. She is also on the National Youth Advisory Board for Loveisrespect, where she helped to create a national lesson plan for schools to educate students on dating violence prevention.
Now, she is offering her insight to the task force as they brainstorm how best to connect with students.
"Most teens literally don't know that dating abuse exists," she said. "It's not discussed."
That might be partially a result of word choice. More teens are hooking up than dating per se, Gupta said, and so many teens might mistakenly assume dating abuse isn't something that could happen to them.
"It's complicated because there aren't as many 'official' relationships," she said. "But if you are engaging in a sexual relationship or an emotional relationship and unhealthy behaviors are going on, it's important to recognize it."
She urged parents and friends to withhold judgment if a teen tells them about abuse.
"You should encourage your children to feel comfortable coming to you about a relationship, and if they do come forward, be understanding and don't blame them," she said. "Sometimes, the best thing you can do is just listen. At the end of the day, your main goal is to be there for that person."
The task force plans to release a comprehensive blueprint on reducing domestic violence in the spring.
Melissa Jeltsen covers domestic violence and other issues related to women's health, safety and security. Tips? Feedback? Send an email or follow her on Twitter.
Popular in the Community