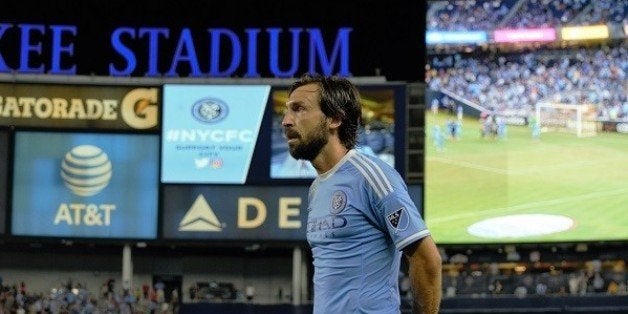 New York City FC came into this game looking to regain top spot in the East, DC United came in hoping to retain their fragile hold on the final post season spot, knowing that both Orlando City and the New England Revolution were within touching distance should they slip up.
United had quite clearly decided that the best way to beat City was to press deep, and keep them as pinned into their own area as possible, so that was indeed the tactic they went with, and it worked.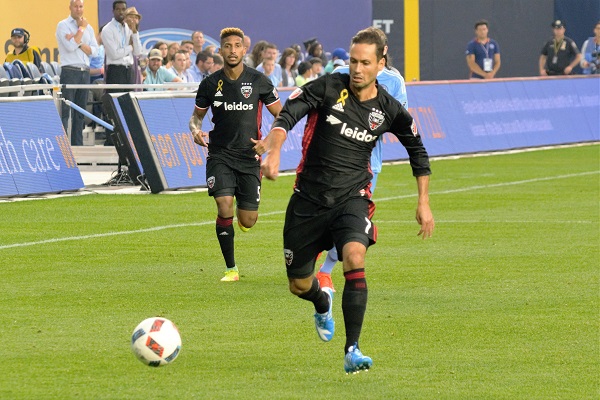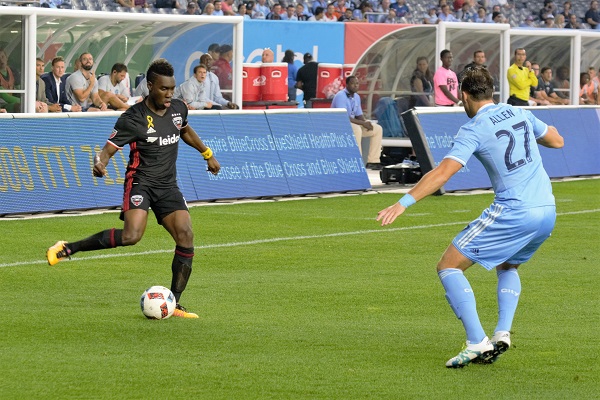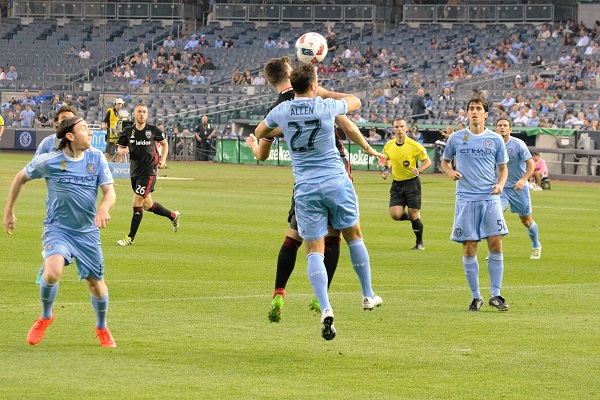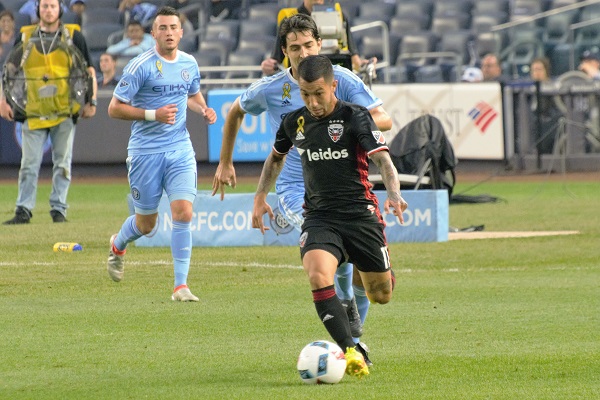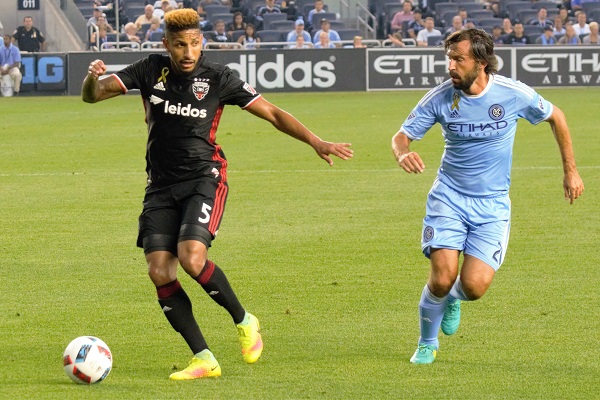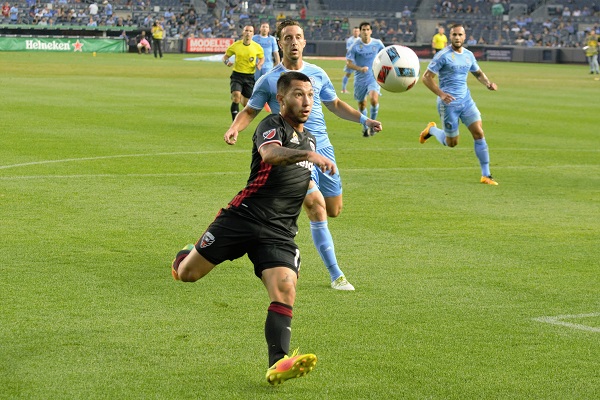 Which isn't to say that City didn't have their chances, as Frank Lampard (who was honored before the game for scoring 300 career goals)...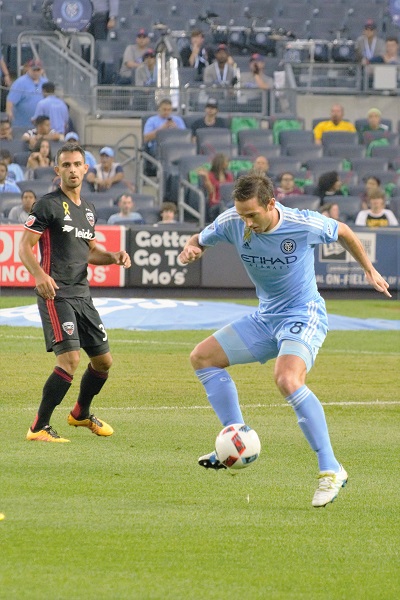 ...and Andrea Pirlo breaking away to test Bill Hamid in the United goal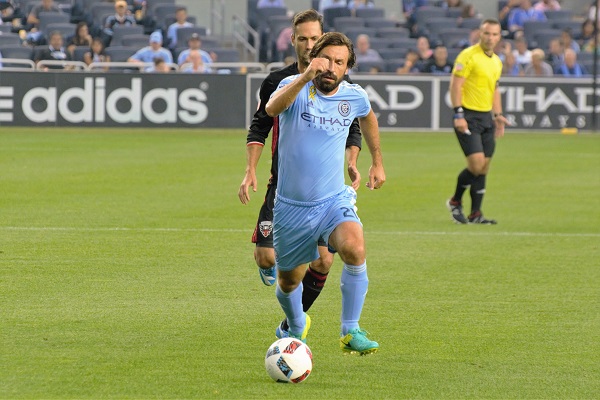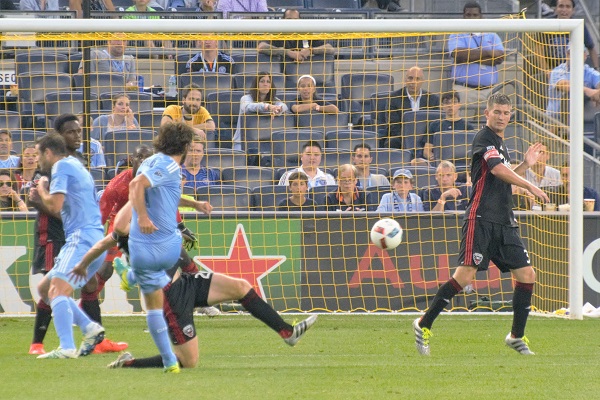 United continued to press, with Josh Saunders in the City goal preventing United from breaking the deadlock.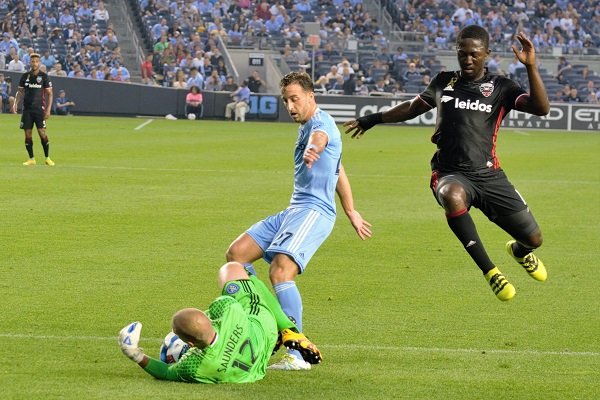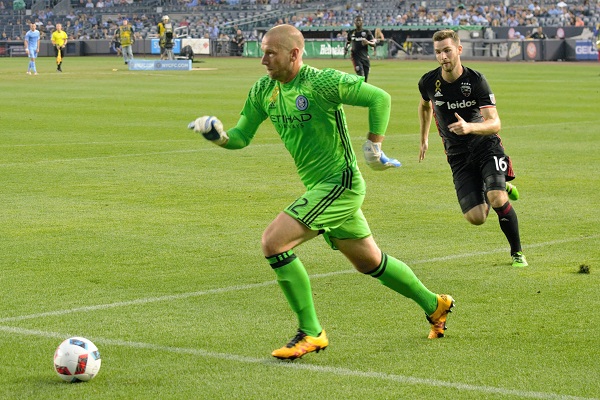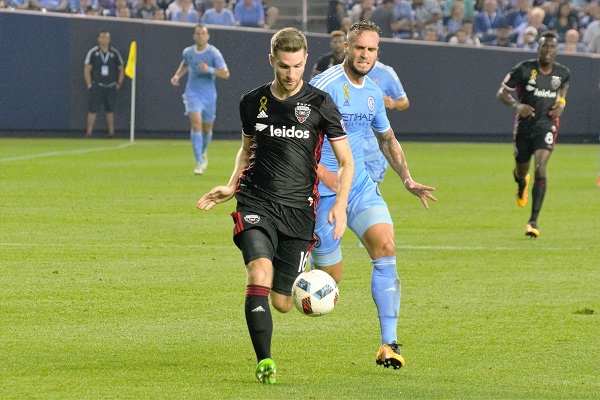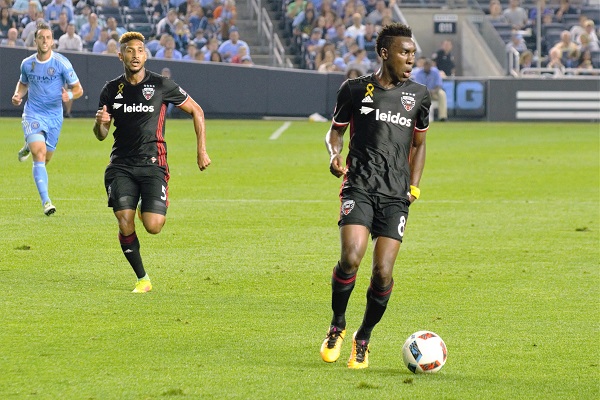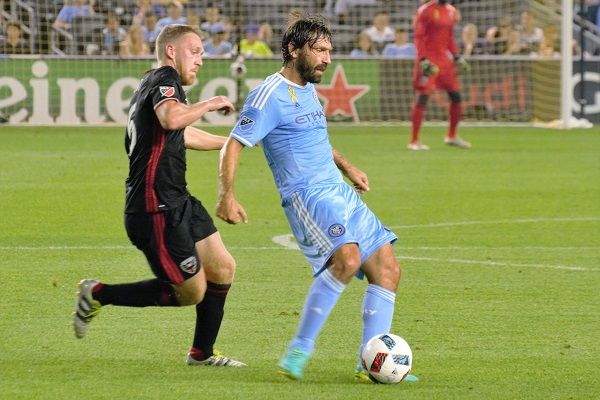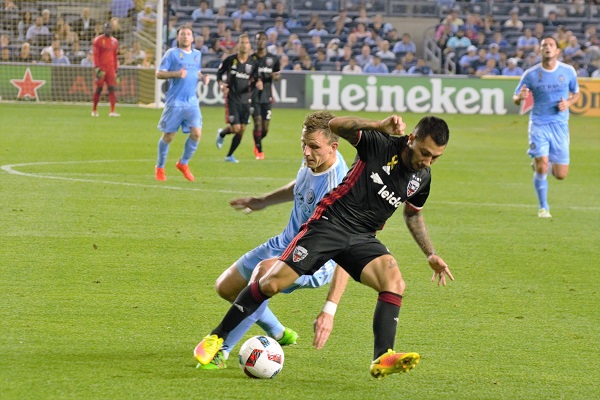 Until eventually Lloyd Sam found a way to break the deadlock, sliding the ball into the back of the net in the 36th minute.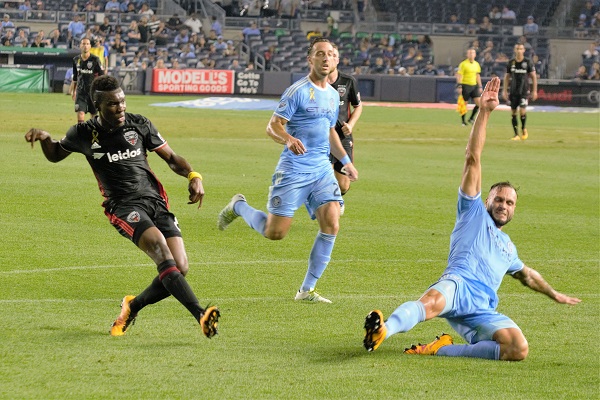 United continued their pressure...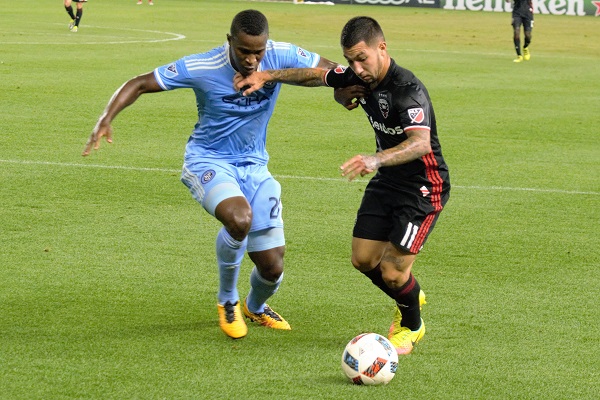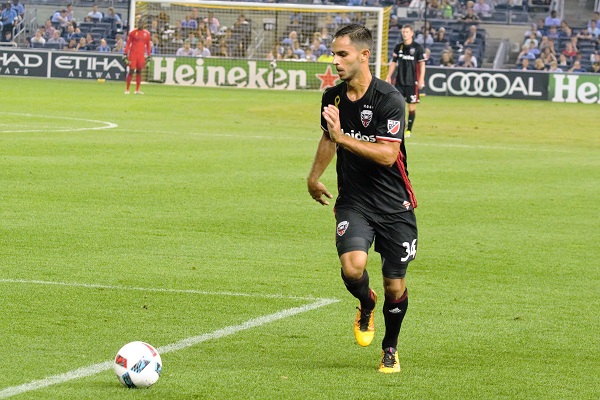 ...and just before half time Patrick Mullins, who'd scored 3 goals in the match against Chicago the week before, latched onto a through ball...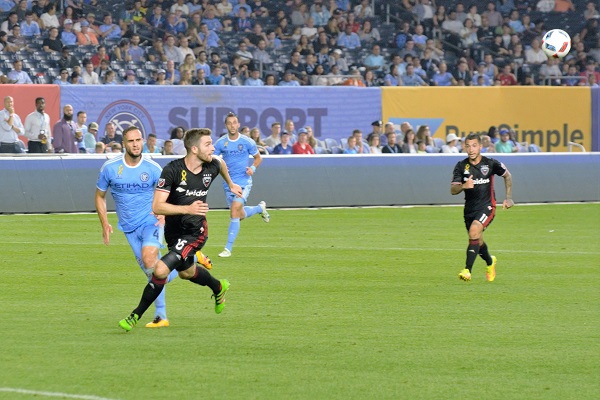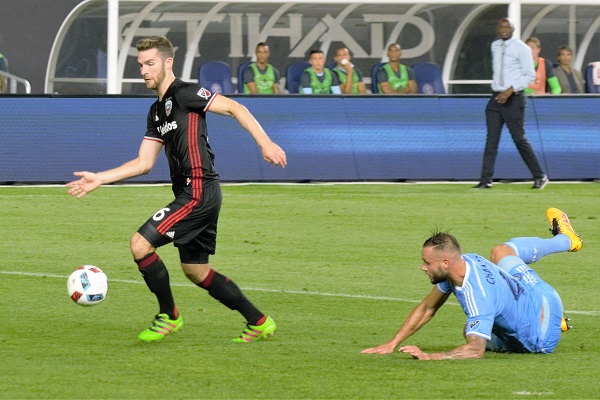 ...shooting on target, only for Saunders to deny him, tipping it over the bar.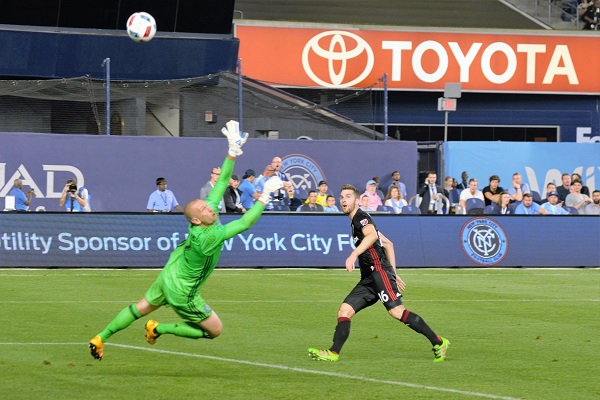 City made a few movements before the end of the half...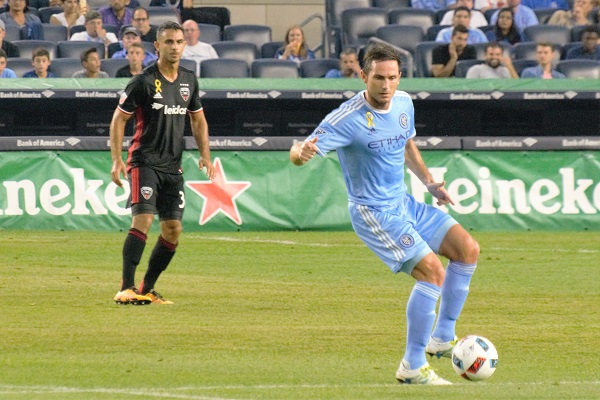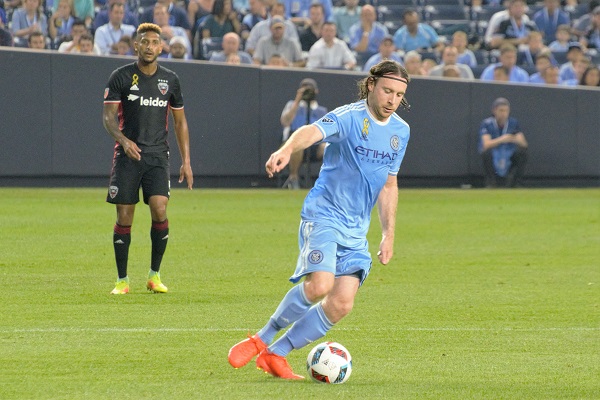 ...but nothing that resulted in an equalizer.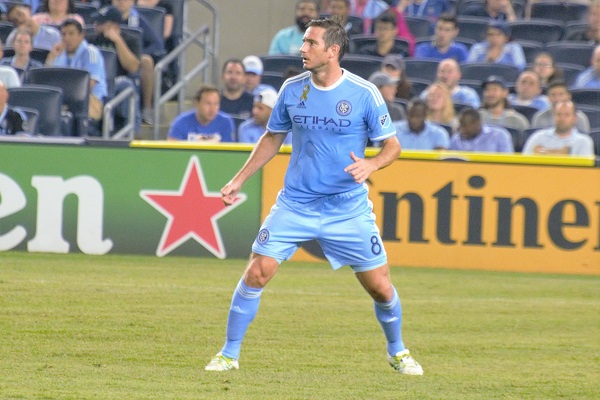 So the second half started with United still leading 1-0. Both teams had their chances, with neither being able to score.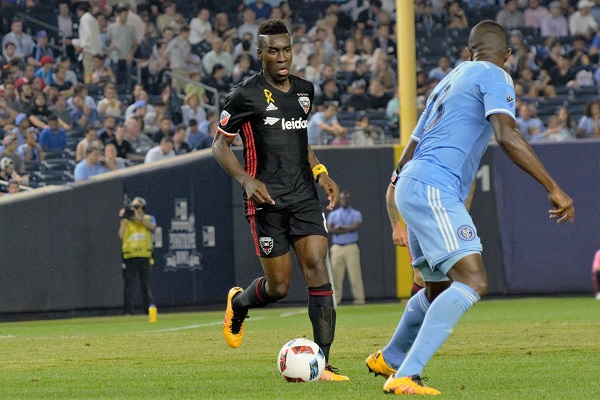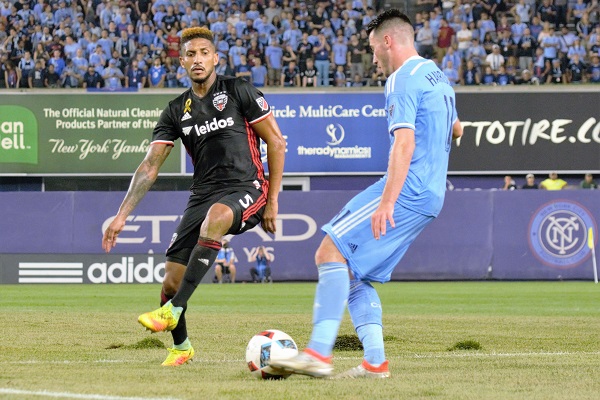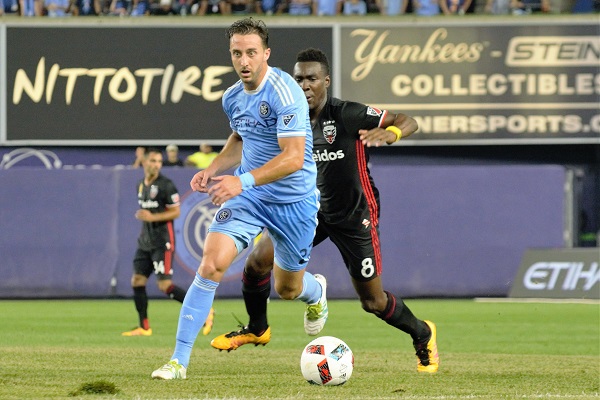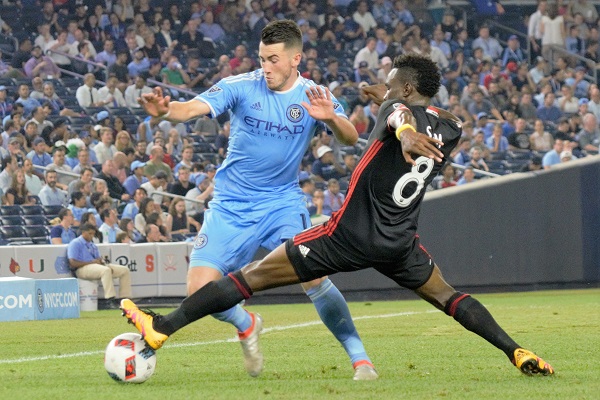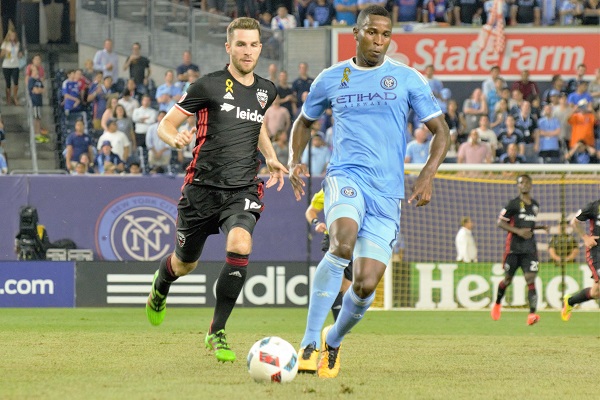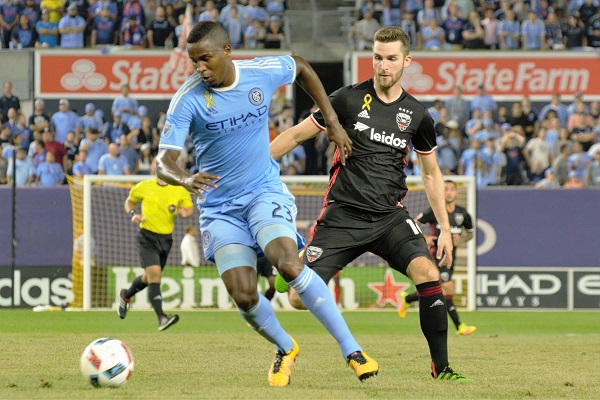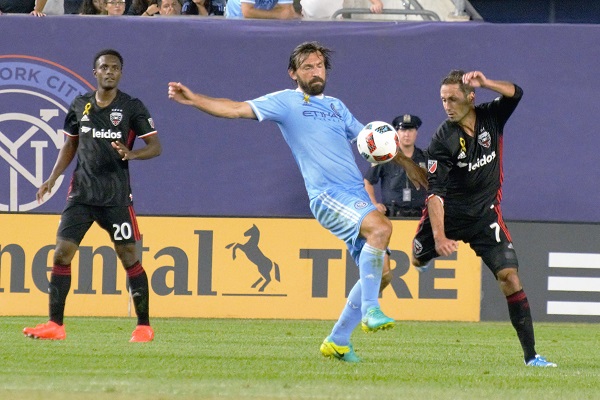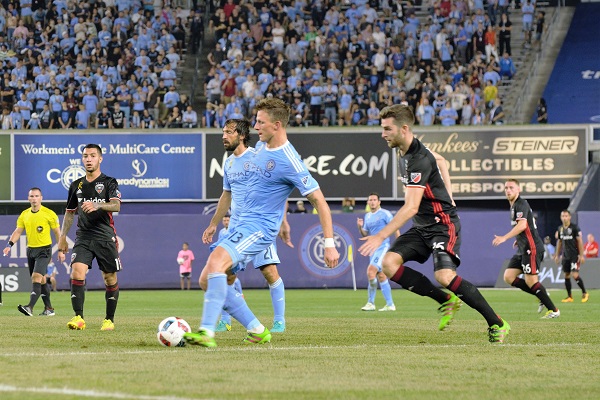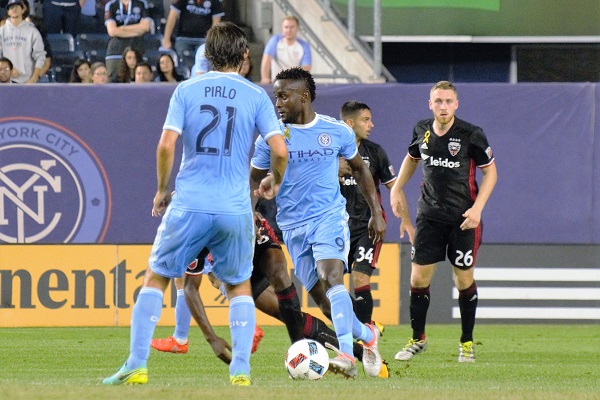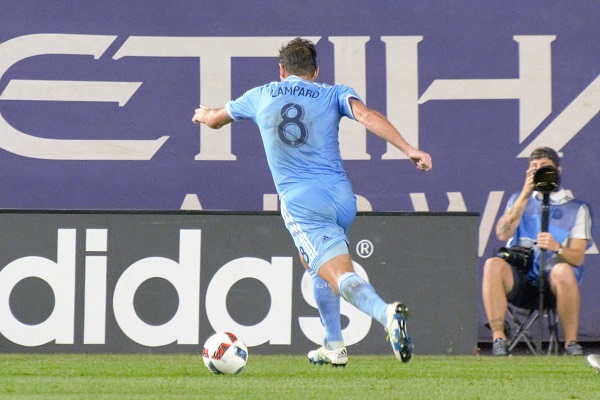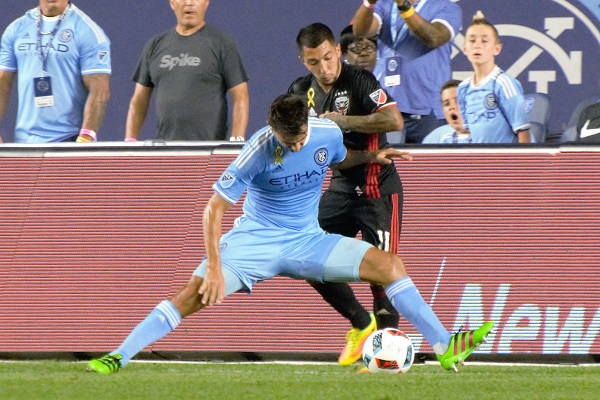 In the 79th minute an erroneous long backpass from United's Luke Mishu instead found City's David Villa, all alone in front of the United goal, where the experienced former international made no mistake in slotting the ball pasts Hamid.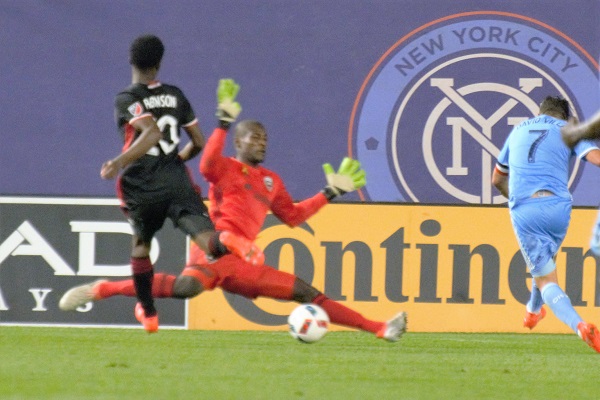 From that point forward it was all City, as United appeared deflated. In the 85th minute Lampard scored to make it 2-1, and it looked as though that was it. Then in the 1st minute of injury time, United got a corner kick, which Julien Buescher delivered straight to the head of Lamar Neagle, who found the back of the neck to tie the game.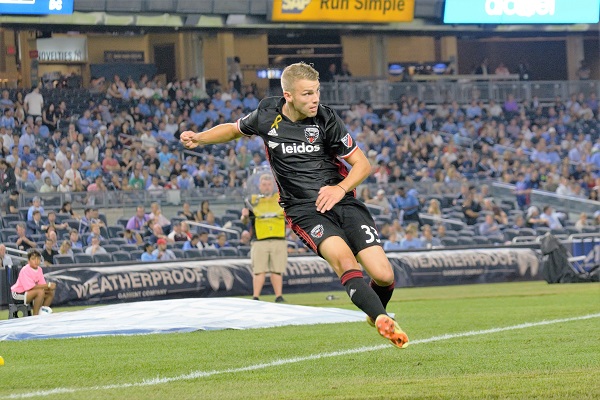 Straight from the kickoff City attacked and Lampard celebrated his day in style with his second goal of the day, and the winner.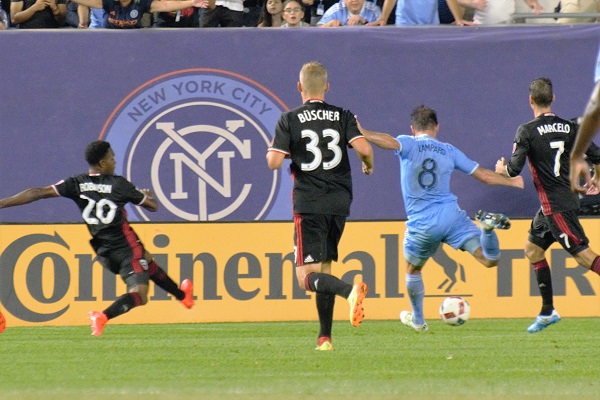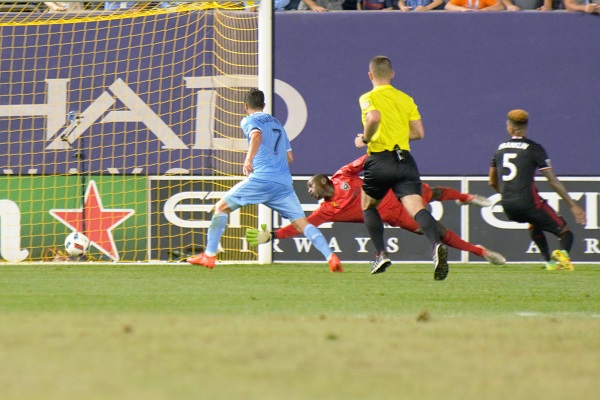 United managed one more attack, with Hamid going forward for a last minute corner, that came to nothing.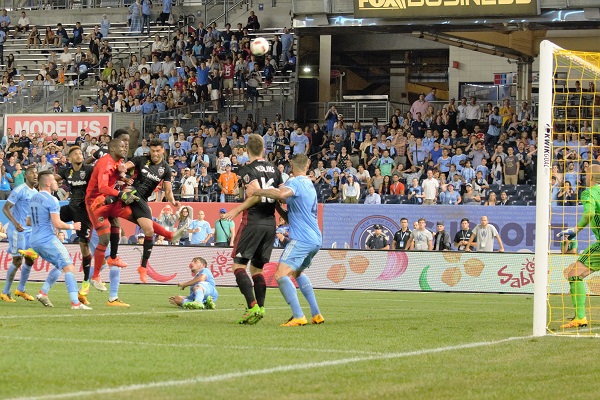 Leaving New York to celebrate a return to the top of the Eastern Conference, and DC looking uneasily over their shoulders at the chasing pack.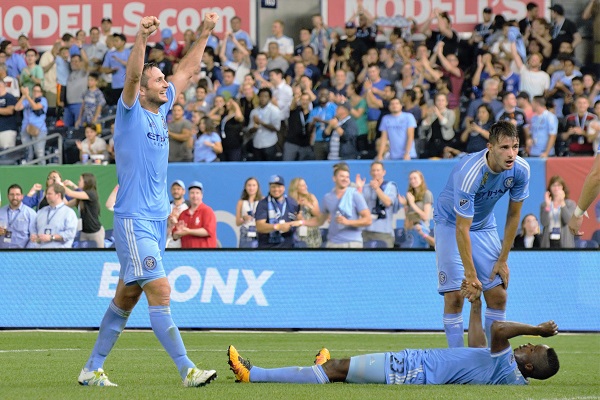 REAL LIFE. REAL NEWS. REAL VOICES.
Help us tell more of the stories that matter from voices that too often remain unheard.