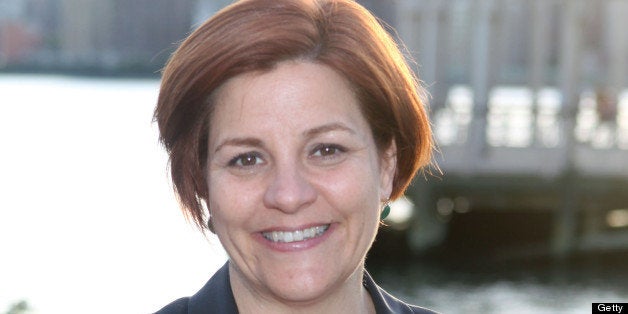 An anti-Christine Quinn political committee that has raised $1.4 million toward the explicit goal of electing "Anybody But Quinn" as New York City's next mayor Tuesday night released its sixth television ad -- its first on broadcast stations.
The 30-second spot features a compilation of interviews with New Yorkers who slam the City Council speaker on everything from being Mayor Michael Bloomberg's "real estate pawn" to her support for extending term limits. It is funded by NYC is Not for Sale, founded through an unlikely alliance between an animal rights group, a labor union and the leader of a recycling firm.
Quinn campaign spokesman Mike Morey called the new television spot "another in a long ling of deceptive attack ads, funded by a special interest group upset that Christine Quinn wasn't willing to pander to their narrow agenda and pass a bad piece of legislation."
Quinn does not support a City Council bill favored by one of the ads' backers that would introduce vintage-style electric cars as an alternative to horse-drawn carriages.
NYC is Not for Sale, which ran its initial ads in April, is the first of what are expected to be several organizations spending money independently of the candidates' campaigns to try to influence the mayoral race.
Columbia Law School campaign finance expert Richard Briffault said unions can also be expected to come into play. The 1199SEIU Healthcare Workers East, at a news conference last month endorsing Public Advocate Bill de Blasio, said it would not rule out independent expenditures.
Behind NYC is Not for Sale is Arthur Cheliotes, who is president of Communications Workers of America Local 1180; Wendy Kelman Neu, CEO of the recycling and water transportation corporation Hugo Neu; and NYCLASS, an organization that protests horse-drawn carriages as animal abuse. Neu's sister, Jacqueline Kelman Bisbee, founder of commercial and film production company Park Pictures, is also involved.
NYCLASS paid to have the vintage cars built. Its founder Stephen Nislick, CEO of Newark-based Edison Properties, donated $200,000 to NYC is Not for Sale, according to the group's filing last month as an independent spender with the city's Campaign Finance Board. Neu contributed $200,000, and Local 1180 gave $507,000.
The group said it has spent $800,000 on ad buys and contributed to Quinn's sagging poll numbers, though she remains in first place.
"What we have to say resonates with people," said Cheliotes, 65, of Bayside, Queens. "People have sensed it, but no one said it until we said it."
Allie Feldman, executive director of NYCLASS, which stands for New Yorkers for Clean, Livable and Safe Streets, said, "We share the common belief that literally anyone but Quinn would be a better choice."
As an outside political committee, the group legally cannot support a candidate, its spokeswoman Chelsea Connor said. Its supporters are split among other candidates that Connor called "more progressive," including de Blasio and former Comptroller Bill Thompson. Local 1180 last month endorsed Comptroller John Liu for mayor.
The group has run ads locally on cable channels such as Bravo, NY1 and Oxygen, but its latest ad was introduced Tuesday on broadcast stations WCBS-TV, WABC-TV and WNBC-TV, which typically have bigger audiences, and higher ad costs. The spots are produced by the Advance Group.
Quinn has a $5.8 million campaign war chest and has not yet run any television spots. ___
Distributed by MCT Information Services
Related
Before You Go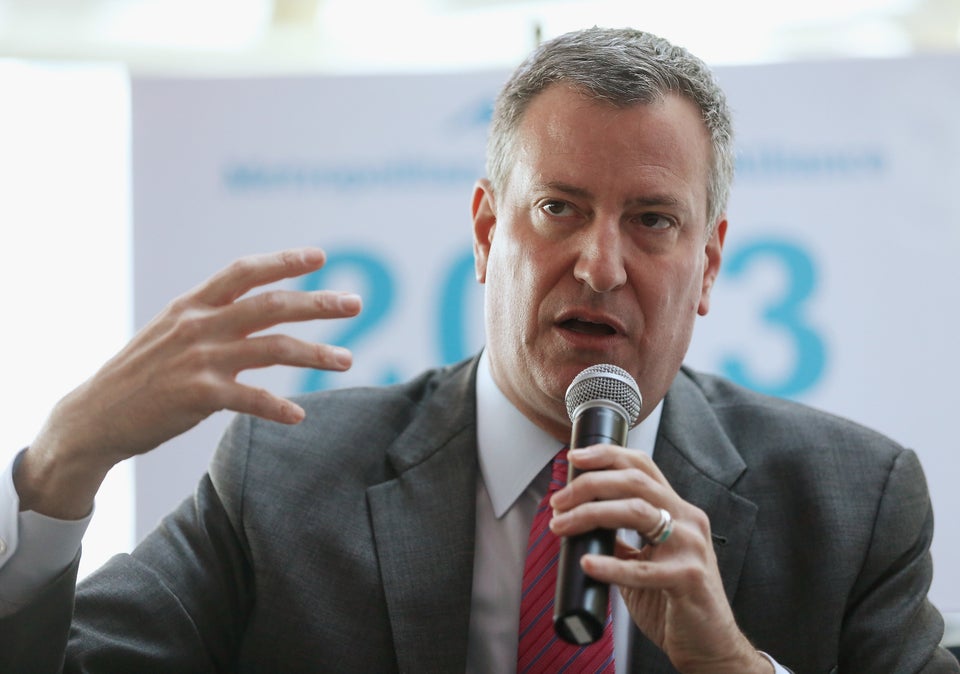 2013 NYC Mayoral Candidates
Popular in the Community