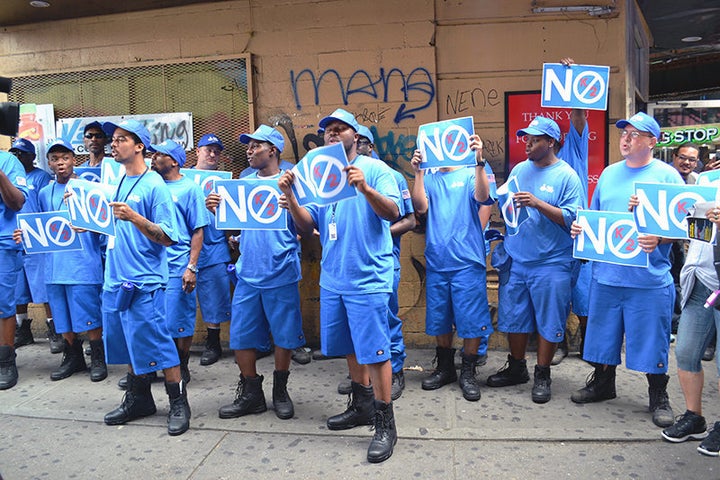 New York City has been rattled by a surge in overdoses of synthetic marijuana, also known as K2 or spice. At least 130 people overdosed within three days this month from a particularly harmful batch of the drug, and were treated in hospital emergency rooms.
Last Thursday, members of the Doe Fund, a homelessness nonprofit, held a march in Brooklyn to protest the sale of K2 in city bodegas and delis.
"Local businesses that sell this drug are complicit in a public health crisis," Alexander Horwitz, the Doe Fund's Chief of Staff, told the Huffington Post. "We're working with the NYPD to apply direct pressure on these retailers."
Most K2 sales occur in independent bodegas for as low as $1 per cigarette. The drug is manufactured in China and its effects include disorientation, hallucinations, and raised blood pressure, according to the NYC Department of Health.
"The profit margins on this are so low that it's incredibly selfish for store owners to contribute to the destruction of the very communities they serve," Horwitz said.
The sale of K2 has been illegal since October 2015, but one challenge with enforcing this is the fact that the drug's chemical composition varies from batch to batch. The current law is worded in a way that refers to specific formulations of the drug, so vendors can circumvent it by claiming that the specific version they sell is not illegal.
The chemical variance within K2 also means that each batch affects users in unpredictable ways: that's why so many people overdosed from the most recent "bad batch."
The approximately 50 men who showed up to the protest on Thursday were members of a DOE Fund program called Ready, Willing, and Able that helps transition homeless individuals into jobs and housing. Many of them have overcome drug abuse themselves, so they are particularly invested in this issue, Horwitz said.
The protest was held in Brooklyn's Bedford­-Stuyvesant neighborhood, near Big Boy Deli, one of the establishments that was raided one day earlier. The police did not find any K2 on-site during the raid. Horwitz said that customers showed up at the deli specifically asking for K2 during the protest.
Reginald Scott, a Ready, Willing, and Able trainee who showed up to protest, suggested that people who were addicted to K2 seek help at the Doe Fund or a similar program.
"These individuals on K2 can come to the program and do like I'm doing. They can get off the spice and come and work," Scott said in a press release provided to HuffPost.
Horwitz says the Doe Fund is planning several more protests in coming weeks. One priority going forward is opening a discussion with bodega and deli owners, which he said have been "unproductive" so far.
"This drug preys on our city's poorest and most vulnerable," he said. "Almost exactly like the crack epidemic of the eighties. We don't want history to repeat itself."
Correction: A previous version of this article stated 130 people died from a recent batch of K2.
Related
Before You Go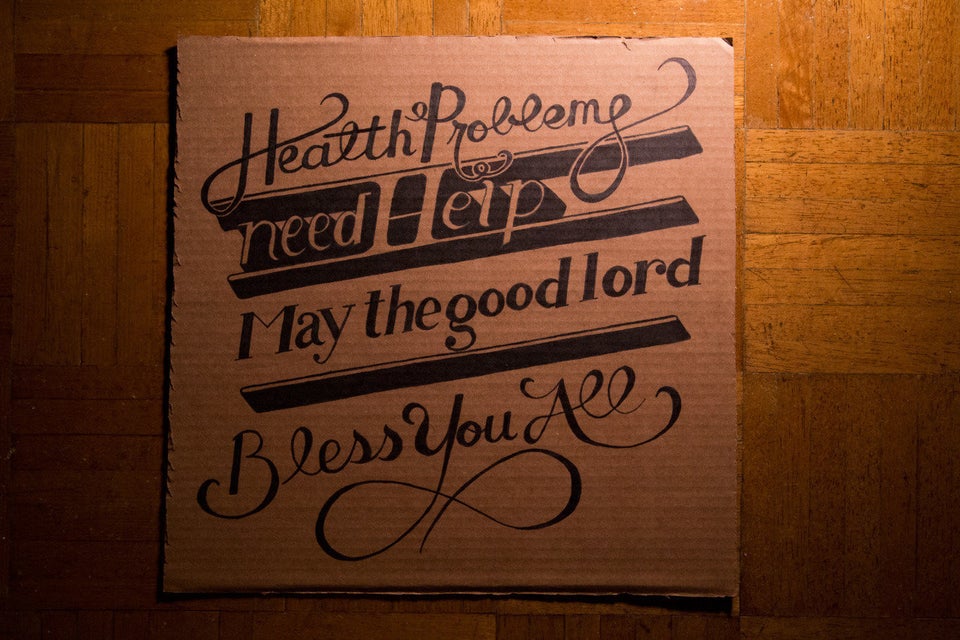 Artist Redesigns Signs For Homeless People
Popular in the Community