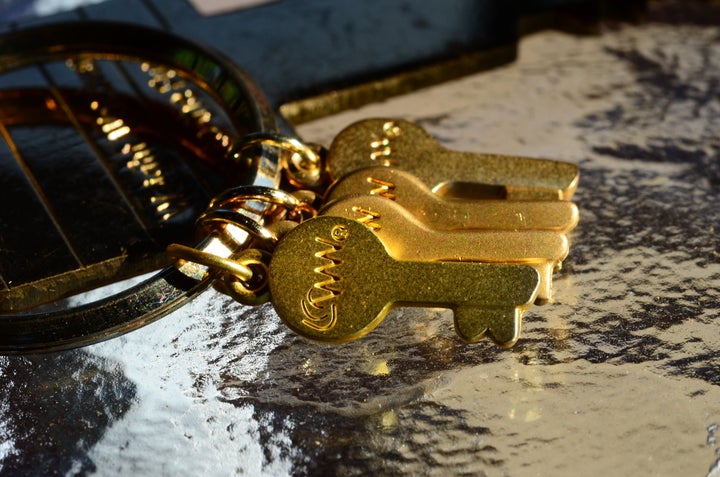 A New Jersey man was reportedly selling a set of "master" keys which grant access to city elevators, stoplights, and electrical sources.
The New York Post reports 69-year-old Daniel Ferraris, a retired locksmith, was auctioning off the sets on eBay. According to an undercover reporter who purchased a set for a mere $149.95, three of the five were found to be standard FDNY keys.
The keys include the all-purpose "1620," a master firefighter key that with one turn could trap thousands of people in a skyscraper by sending all the elevators to the lobby and out of service, according to two FDNY sources. And it works for buildings across the city.

That key also allows one to open locked subway entrances, gain entry to many firehouses and get into boxes at construction jobs that house additional keys to all areas of the site.
Politicians including Public Advocate Bill de Blasio are now blasting the dangerous availability of such keys. De Blasio said in a statement, "We cannot let anyone sell the safety of over 8 million people so easily. Having these keys on the open market literally puts lives at risk. The billions we've spent on counter-terrorism have been severely undercut by this breech [sic]."
While The Post appears to be quite spooked out over the sale, even hinting at possible destruction at the WTC construction site, the NYPD says enforcement of any criminality depends on intent.
Since the story first appeared, Ferraris has ceased sales.
Support HuffPost
The Stakes Have Never Been Higher
Related
Popular in the Community