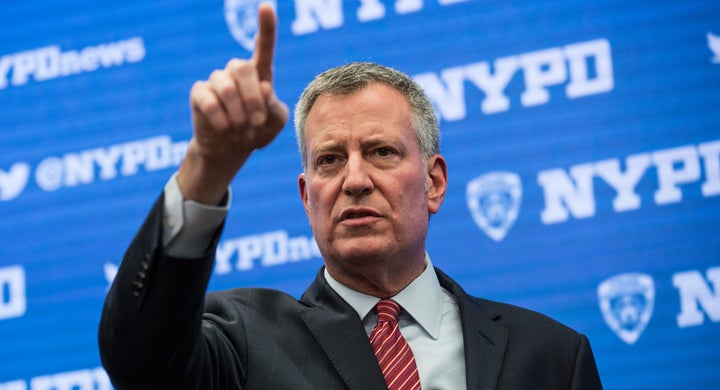 Now for some good news in political moves! On Friday, November 4th, Mayor Bill de Blasio signed Executive Order 21, which bans all New York City municipal agencies from asking for personal salary histories of job applicants. This is a step towards removing the gender and racial pay gap.
Tackling income inequality is the challenge of our time, and it will require tremendous reform and a fundamental break with the status quo.

— Bill de Blasio (@BilldeBlasio) October 31, 2016
Bill de Blasio is the 109th mayor of New York City; born Warren Wilhelm, Jr, de Blasio is the first Democratic mayor since David Dinkins, who served from 1990-1993. He later changed his name to his mother's family name, as his veteran father was mostly absent. de Blasio became mayor in 2013, promising to end "stop and frisk," which was a very controversial police policy and continued over the last 15 years or so, and crime has gone down since stop and frisk ended. In fact, despite Trump's claims to the otherwise during the second presidential debate, NBC NY explains that NYC police department statistics show there were 352 murders and non-negligent homicides in 2015, compared with 673 in 2000 and 539 in 2005, with stop and frisk down 97% since 2011.
de Blasio is hoping this executive order will serve as a model for employers everywhere. "It's no secret that throughout our nation's workforce, women and people of color are, on average, paid less for the same work as their white, male counterparts. As the employer of over 300,000 City workers, I have a responsibility to lead the way in putting an end to that cycle of discrimination," de Blasio said in a statement announcing the order.
The executive order covers the approximate 350,000 city workers in NYC, but will not impact the 90% or so covered by unions and collective bargaining. However, 10% includes managerial positions not covered by the unions, and these roles will be directly effected by this new rule.
A recent study by the Public Advocate's Office showed that in New York City, women working full time made 87 cents to every dollar their male counterparts make. There's also a pronounced racial disparity, which is somewhat worse than the national average, as well as the divide being worse in NYC's government over the private sector.
Author of the aforementioned study, NYC Public Advocate Letitia James, along with 30 cosponsors, introduced a bill on August 16, 2016, that would ban all employers from asking any prospective employee's salary history at any point in the hiring process, saying that using salary histories just perpetuates the pay gap.
"We know that using salary history is not a fair, or necessary, means to determine an employee's wages," James said in a statement lauding the executive order. "This practice perpetuates a cycle of wage discrimination against women."
We may soon be following in Massachusetts's footsteps, who recently became the first state to enact a statewide ban on asking for salary histories.
Calling all HuffPost superfans!
Sign up for membership to become a founding member and help shape HuffPost's next chapter