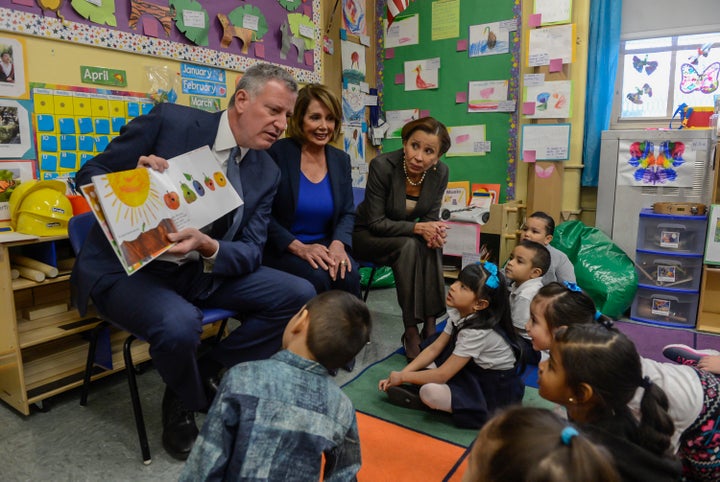 Kevin He had a problem. He was a senior in high school, and was gearing up to go to prom. He had asked a date and picked out a gray suit. But he didn't know how to put on a tie.
The high school student couldn't count on his father for help. His father, a Chinese immigrant, never had a job that required formal attire.
The teen turned to one of his teachers.
A few minutes before the dance, He met his physical education teacher outside the venue. His teacher walked him through the steps of putting on the tie. They put it on together.
Kevin He is now 23 and about to enter his senior year at Hunter College in Manhattan. He is part of the inaugural class of prospective educators participating in NYC Men Teach, an initiative designed to put 1,000 more black, Hispanic and Asian male teachers in the city's classrooms by 2018. The program is part of the city's Young Men's Initiative, a private-public partnership that aims to reduce disparities in health, education and employment for local men of color.
He ― who is majoring in education ― plans to work in a high-needs school after graduation as a member of NYC Men Teach, where he is looking forward to educating kids of color.
Kevin He knows first hand about the importance of these relationships. When he recalls the teachers who had an impact on his life, he can name a handful. There is the history teacher who took He under his wing, taught him about poetry, and allowed He to be his apprentice when tutoring struggling students. There is the advisor who inspired He with tales of his childhood in Honduras. The physical education teacher who helped He with his tie "was always there to talk."
Collectively, these male educators taught He about "what it is to be a man in society."
"The message I took away from [my teachers was]: you got to try and be yourself and not be set up by society in your gender role. That ultra masculine role of, 'oh men don't cry, they bleed' and things like that and 'they don't show feeling' ... don't do that, try to be yourself. That was really inspiring to me," said He.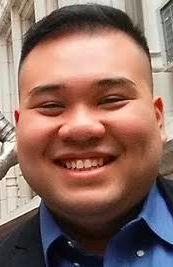 For 2016, program leaders hope to add 300 more men of color to the teacher pipeline than what is typical in a given year. To do this, representatives have plastered subways with advertisements, sent recruiters to city's around the country, and partnered with Teach for America. NYC Men Teach is working with the organization and other programs like New York City Teaching Fellows and City University of New York on teacher training. The goal is to provide prospective teachers with a variety of training options, so that they are not limited by specific circumstances.
"Minority teachers are being hired at a higher proportional rate than other teachers," according to a 2015 report from the Shanker Institute. However, these teachers are more likely to work in "hard-to-staff, high-poverty urban schools ... [that are] more likely to have less-desirable working conditions. And these less-desirable conditions, our data suggest, account for the higher rates of minority teacher turnover."
That's why NYC Men Teach also has a strong mentorship component, designed to build a support system around novice educators. New participants will be assigned a more experienced educator to help guide them through their new schools. The initiative will also offer community programs throughout the year and participants will be incentivized to get involved.
Mayor Bill de Blasio announced the NYC Men Teach initiative in January 2015, and has put $16 million behind the program. This type of investment and commitment is relatively rare for such an initiative, said Travis Bristol, a professor at Boston University's school of education.
Over the past year, first lady of New York City Chirlane McCray and the deputy mayor for strategic policy initiatives Richard Buery have championed the cause.
"I don't need numbers to understand why NYC Men Teach is so important. I felt it and I experienced this need in my own life from my kindergarten years to my senior year in college," said McCray at a June kickoff event for the initiative. "I had only a few teachers of color. I can actually count them on less than one hand. It was important to me that our own children have teachers of color."
Indeed, Gabriel Gonzalez, a rising senior at Hunter College, isn't sure where he would be had it not been for his third-grade teacher, who was male. Gonzalez grew up with a single mother who worked two jobs, and his teacher helped fill in some of the gaps Gonzalez encountered at home where there was no father figure.
Gonzalez, who signed up for NYC Men Teach, still keeps in touch with that particular educator, who he says kept him from "falling into that crack of not being a part of education."
"I was lost but I met a male educator who took it upon himself to [make sure] I wasn't going to be lost," Gonzalez said. "That's exactly who I intend to educate, kids like me when I was a younger child."
Rebecca Klein covers the challenges faced in school discipline, school segregation and the achievement gap in K-12 education. In particular, she is drilling down into the programs and innovations that are trying to solve these problems. Tips? Email Rebecca.Klein@huffingtonpost.com.