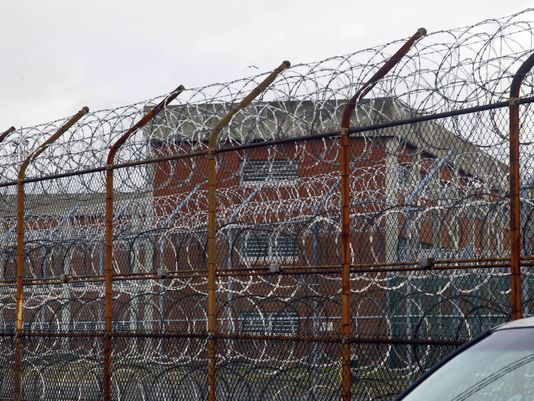 In the most recent acknowledgement of what federal prosecutors dubbed a "culture of brutality" at Rikers Island, a mayoral appointee to the agency overseeing NYC jails, said eliminating rape at Rikers Island is an impossible task, providing yet more motivation for advocates seeking to close the troubled jail complex for good.
"As long as we are going to have prisons we are going to have sexual abuse in prisons. That's the reality. That's what happens," said Gerard Bryant on June 14, referring specifically to staff at Rikers Island raping people in their custody, at the monthly meeting of the NYC Board of Correction.
The Board of Correction (BOC) sets minimum standards and monitors the local Department of Correction, which runs the jails in New York City, including those on Rikers Island.
Bryant, a former warden at a federal prison in Brooklyn, was appointed to the civilian panel in January, by Mayor Bill de Blasio.
Earlier this month, the board finally announced a first draft of rules around responding to sexual assaults in the City jails, following years of pressure from prisoner rights groups, NYC Public Advocate Letitia James, and a class-action lawsuit all seeking some modicum of accountability for the Department and protections for incarcerated people whose safety is generally left to the whims of the officers.
The lawsuit, filed in May 2015 by two women held in Rose M. Singer Center - the female-only jail on Rikers Island - accuses correction officer Benny Santiago of repeatedly raping the women and threatening them and their families to not report assaults.

In 2015 women at Rikers Island reported more than 100 incidents of sexual assault, including rape, to the Department of Correction and the Department of Health and Mental Hygiene, which runs health care in the jails. But only two of the cases were passed on to the NYPD for possible criminal sanctions and zero officers were fired. (It bears noting that sexual assaults are underreported).
A leaked report detailing the systemic nature of these problems was highlighted yesterday, by the Associated Press, which confirmed that most staff at Rikers had never even heard of the Prison Rape Elimination Act, the 2003 federal legislation that will be the model for the new BOC rules.
The AP reported that most sexual assault investigations in the jails did not include interviews with all possible witnesses, some omitted available video evidence and others did not even include interviews with accused guards. Furthermore, phone numbers to sexual assault hotlines posted throughout the jails regularly didn't work, according to the leaked documents.
Any sexual relationship between guards and incarcerated people is considered rape due to the coercive power imbalance between the parties. At Rikers Island, while women were more likely to report assaults at the hands of guards, sexual violence is also wide-spread in the men's facilities.
The City, currently, despite rhetoric of reform, sends more than 60,000 people a year through its jail system, with the apparent (according to Bryant) expectation that it is impossible to ensure their safety from sexual predation. Use of force and other measures of violence also remain high. While some people are at Rikers sentenced to short jail stays for minor crimes, others are there because they cannot meet financial conditions of bail and dare to fight punitive plea offers from the various District Attorneys' offices. None have been sentenced to be victimized by rape, sexual assault or any other type of violence.
As New Yorkers we must insist that our Government do better. If indeed the City is powerless to prevent its own employees from perpetrating sexual violence on some of the most marginalized people in our communities, than the City simply cannot take people into custody.
Popular in the Community