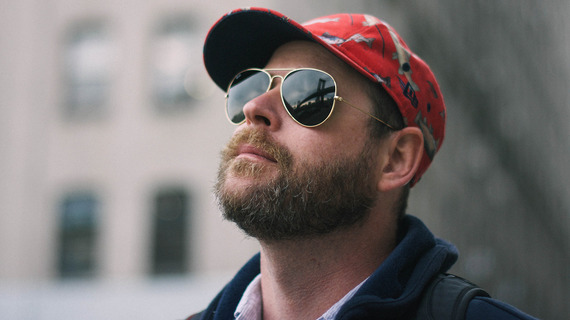 In the past two years Instagram has shot to mainstream popularity. For those who may have just recently jumped on the bandwagon, you may not know that Instagrams' early adopters were photographers. When I say photographers I mean real ones, as in people who get paid to take pictures for a living. This may sound shocking considering the amount of selfies, motivational quotes and memes you see on Instagram.
Sam Horine was an early adopter of Instagram, joining back in November 2010. If you're a photographer yourself, you probably remember that 2010 was around the time that Flickr began to go downhill. Actually, Flickr had completely hit the bottom of the hill at that point. Thanks Yahoo.
As photographers ditched Flickr and moved onto Instagram, they found a platform where they could tell stories through their pictures in a way in which regular non-artsy photographers could enjoy them. As an early adopter of Instagram, Sam Horine has been able to build an audience on Instagram taking pictures of his everyday travels throughout New York and on-location at shoots. He's a professional photographer, but also a brilliant marketer. I'm not sure Sam would describe himself that way, but I do. Being able to see something in its infancy without mass appeal, act on it and leverage it for business is exactly what brilliant marketers do. For Sam, his brilliance has really paid off.
In the past four years he has amassed over 343,000 followers on Instagram, providing him tremendous opportunity, one of which is being signed to Tinker Street* where's he's had the opportunity to work with top brands. Some of Sam's clients include Delta Airlines, NBC/Universal, Sony Electronics and Nike just to name a few.
Prior to his success on Instagram, Sam was still a highly sought after photographer. However, there's no denying that Instagram hasn't added to his portfolio of opportunity. In this day and age when attention is scarce and marketing messages are tremendous, Instagram has given Sam the opportunity to bridge the gap that businesses want and desperately need. It's the opportunity to appeal to a specific group of people with a content creator who's authentic and has a built-in audience of followers to share their work with and fawn over the beauty and artistry that's created. This is the future of marketing. It's about developing beautiful content and collaborating with influencers who have the audience to share it with.
Bringing stories like Sam's to the mainstream is the mission of I Can Be Society.
Icanbesociety.com chronicles the stories of Internet elite's like Sam Horine, who have turned their passion into an enterprise. I had the opportunity to interview Sam, where he shared his story and encouraging words of inspiration for aspiring photographers.
When did you join Instagram and why?
"I downloaded and began using Instagram in November 2010 -- I had always liked twitter and the social interactions that it provided but wasn't happy w/ it's image sharing capabilities. When I first started seeing links for instagram pop up on twitter, I assumed it was similar to twitpic but upon digging a little deeper I figured out that it was much more than that -- I've always been a visual person and this simple iPhone app filled a gap left behind by the collapse of flickr. I started posting photos of things I saw in my day to day travels throughout New York -- this low pressure sharing was a great relief from working as a commercial and editorial photographer."
You currently have over 343,000 followers on Instagram. What do you attribute this following to?
"Being an early adopter was certainly helpful -- in the first six months or so Instagram was a fairly small world -- the community first mantra was strong and it was a really great place to bond w/ other photographers. Unlike many other social networks -- you can take a quick stroll through someone's gallery and I can usually fairly quickly ascertain if we share similar interests. I built up a decent organic following of around 10k and late in the summer of 2011 I was put on the suggested user list that Instagram curates -- my following quickly doubled and tripled as Instagram hit the mainstream. Since then I've made sure to share original content while remaining as engaged as I can be with the community."
If Instagram or a similar platform like it didn't exist, how would this impact your business?
"Without social media I think that many of us would be in different situations -- I was working w/ a lot of PR companies so I was comfortable working w/ brands and large clients and I think this shift towards influencer campaigns is a smart reaction to the changing marketplace. Advertisers can no longer make a tv commercial and put an ad in rolling stone and expect that their message will be conveyed because no one in their target demographics are using those services in this age of mobile -- you're fighting a million different distractions nowadays."
As a professional photographer, what advice could you provide for aspiring photographers or entrepreneurs who would like to use Instagram or photography in general to promote themselves and/or their business?
"Be yourself -- keep evolving, find your own voice and style. I see so many young photographers trying to be everything to everybody -- one shot is a bad HDR, the next a selfie, the next an inspirational quote and so one and so forth. Work on building your community -- a supportive group of creative peers will always push you beyond your comfort zone which is a good place to be."
Related
Popular in the Community