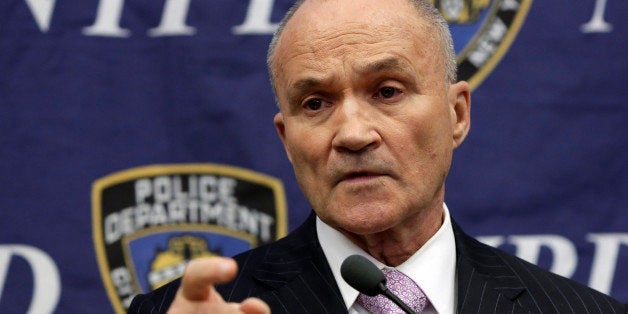 NEW YORK, Jan 8 (Reuters) - New York City's police department has agreed to reform its stop-and-frisk practices in public housing projects as part of a proposed settlement in a federal class action lawsuit, the latest step in altering a broad policing strategy that critics assailed as unconstitutional.
The preliminary settlement, which requires approval from U.S. District Judge Shira Scheindlin in Manhattan, would mandate changes to police regulations and training materials that govern patrols in public housing, among other reforms.
The 2010 lawsuit is one of three major stop-and-frisk class actions filed years ago, including Floyd v. City of New York, that challenged hundreds of thousands of street stops that the plaintiffs claimed disproportionately targeted minorities.
Scheindlin, who was the judge on all three cases, found in Floyd that the street stops were a form of racial profiling and ordered major reforms.
Former Mayor Michael Bloomberg, who had defended stop-and-frisk as a vital anticrime strategy, appealed the decision. But Mayor Bill de Blasio abandoned the city's appeal after taking office in January, fulfilling a campaign promise that drew the ire of the police unions.
In recent weeks, tension between the department and de Blasio has escalated sharply, after two officers were killed in their patrol car following weeks of largely peaceful protests over what advocates say are racist police practices.
If the public housing settlement is approved, the reforms will be overseen by Peter Zimroth, the independent monitor Scheindlin appointed to supervise the broader Floyd reforms.
The public housing lawsuit plaintiffs were represented by The Legal Aid Society, the NAACP Legal Defense and Educational Fund and attorneys from the firm of Paul, Weiss, Rifkind, Wharton & Garrison.
"The court monitoring process offers an opportunity for the community and the NYPD to have a meaningful discussion that is essential for constructive change, especially during this critical time in police-community relations," said Seymour James, the attorney-in-chief for The Legal Aid Society.
The lawsuit claimed police were stopping and arresting housing residents and their visitors in predominantly minority projects for trespass without probable cause.
The city did not admit any wrongdoing in settling the case.
"This settlement appropriately balances the need to maximize public safety while respecting the constitutional rights of NYCHA residents and their guests," said Nicholas Paolucci, a spokesman for the city's law department, referring to the city's housing authority. (Editing by Eric Walsh)

Related
Popular in the Community