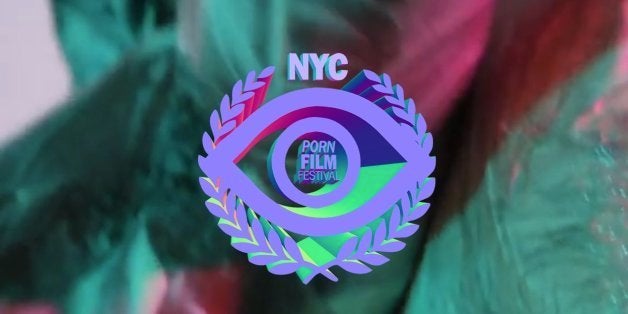 What does porn look like in 2014?
New York City will consider this idea next year when the new NYC Porn Film Festival opens at Secret Project Robot in the Bushwick neighborhood of Brooklyn. Billed as an exploration of sex, sexuality, gender identity and porn-economics, this festival is a grassroots, DIY initiative for the artists of this city, focused on this "mainly veiled yet enthralling part of our mainstream culture."
The festival will run Feb. 28-March 1, but organizers have released an open call for submissions over the coming months. The Huffington Post chatted with Creative Event Programmer for Secret Project Robot Simon Leahy -- and co-organizer of Bushwig Drag Festival at the same location -- about what he hopes to see accomplished with this festival.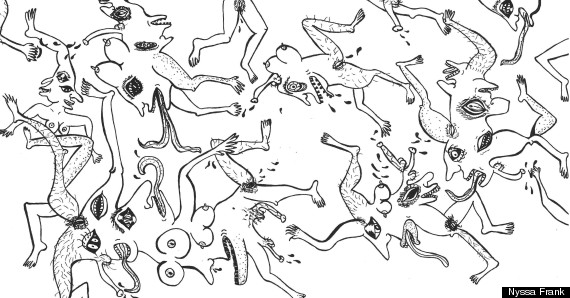 The Huffington Post: Why is a festival like this important? Simon Leahy: It's important promote discourse around sex, sexuality, porn-economics and gender. NYC sometimes seems like such a white-washed, gentrified space. We live in a hyper-sexualized society but some have archaic Victorian values around sex. Porn is something we all take part in, whether it be jacking off behind closed doors or walking down the street consuming an image of Nicki Minaj's butt. To progress culture we need to have these conversions to challenge the older values around sex and sexuality. Homosex and Hetrosex need to find meeting points -- ideally, we want to spark the next sexual revolution. I want to live in a world in which these labels don't exist. I would like to point out that the festival isn't a "queer" festival or a "hetro" festival. We want to include the full range of sexualities, fetishes and genders.
What types of submissions are you looking for? Homemade films! Art films! Shorts! 1min clips! Performances! Talks! Discussions! Ideas! Everything porno!
What can attendees of the festival expect? We want to keep the submissions really open to everyone. This is New York's festival so everyone is invited to submit work. The submissions will form the scheduling. We have invited some artists and smaller independent film magazines to curate programs. More information will be available on that soon! I hope that the festival will liberate and challenge people's ideals.
Interested in submitting to the NYC Porn Film Festival? E-mail nycpornfilmfestival@gmail.com. Head here to visit the festival's Facebook page.
Popular in the Community