When Rhode Island man Elan Spreiser proposed to his girlfriend Koren Lockwood during a visit to New York City this month, nothing went as planned.
According to Today.com, he had to scrap his original idea to pop the question on the observation deck at the top of Rockefeller Center because of rainy weather. His back-up plan? To propose on a romantic horse-and-buggy ride in Central Park, but his lady shot down that suggestion because of the rain.
Then, instead of waiting for the "perfect" moment, Spreiser decided to get down on bended knee right there in the middle of the sidewalk near Central Park.
A woman named Jeannae Zuloaga happened to be standing nearby, looking for directions on her phone. She noticed what was happening right before her eyes and immediately began snapping some photos, which you can check out below.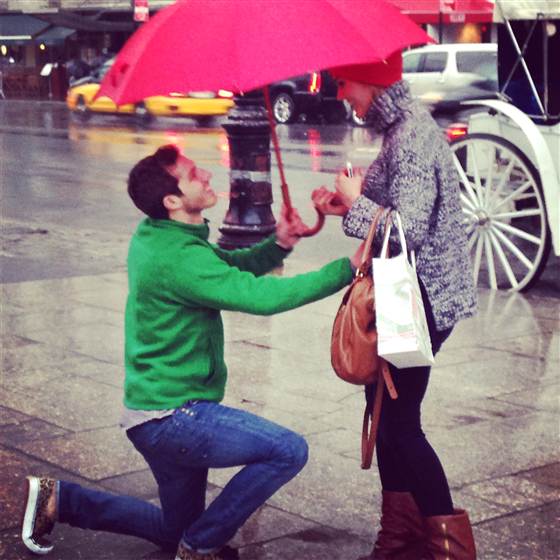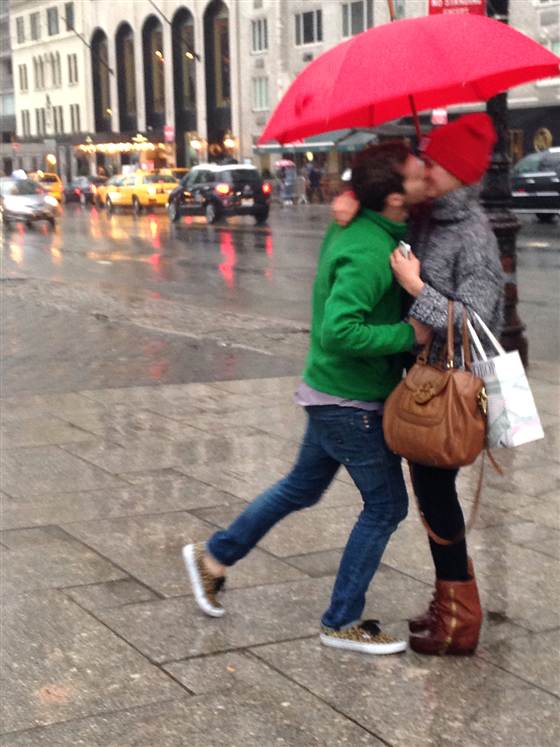 Credit: Jeannae Zuloaga
Zuloaga approached the happy couple afterwards and they, of course, were overjoyed that someone was there to capture the special moment. Spreiser even told Zuloaga, "You're my favorite person right now, besides [my fiance]."
Awww! And it seems that her adorable photos will be put to good use.
"We plan on using them for our save-the-dates!," Spreiser told HuffPost Weddings in an email.
For more on this sweet story, head over to Today.com.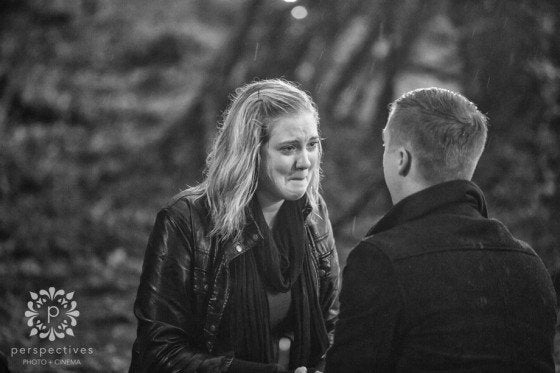 Beautiful Proposal Photos