It was hard work, picking the models for this year's Tails of NYC RescueMen calendar -- which features 12 fetching Big Apple animal lovers posing with their real-life pets.
Organizers Felicia Greenfield and Jen Halpern -- both of whom work in the entertainment industry; Greenfield as an actor, Halpern as a casting director -- weren't daunted by the challenge, dedicated are they are to putting out the most compelling possible case for why you should adopt your next pet.
"It's a blast. Not only do we get to look for handsome men, but we get to hear amazing stories of compassion and love these men have for animals in need," says Halpern. "They truly inspire us to want to continue to make a difference for shelter animals."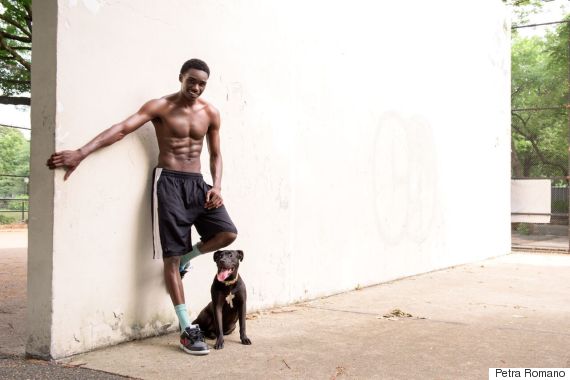 Anthony Ruffin the model and Naomi the dog. Photo: Petra Romano
The calendar is a project of Pillows for Paws, a 501(c)(3) founded by Halpern that donates bedding, toys and other goods to make life more comfy for New York pets who are still in the shelter.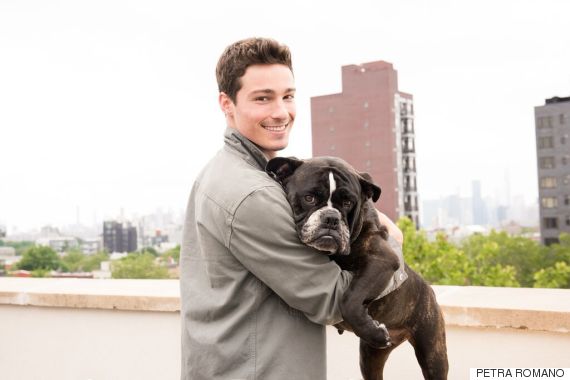 Animal rescue looks good on model Ryan Schira and foster doggie Penny Lane. Photo: Petra Romano
He says he was excited to do it, because "I've rescued many animals over the years."
"You can save an animal's life today, and you'll know you're not paying into a pet-mill industry that cares more for profit than the well-being of animals," he says. "And I adopted cats because why should conditional love only come from family?"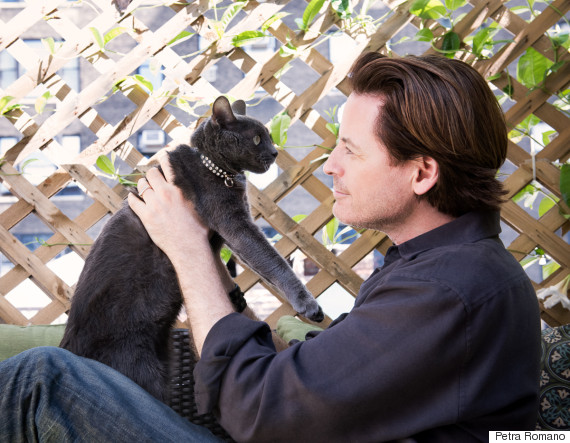 John Fugelsang and his kitty, Bix are a pretty picture. Photo: Petra Romano
Joey Luther, one of this year's calendar men, is a model and wildlife rehabilitator who specializes in working with injured birds.
"Everyone knows me as the pigeon guy," he says.
Luther posed for the calendar with one of his feathered patients and a pup named Bebe, who he rescued 12 years ago; she can't walk and "sits on my shoulder," he says. "I fell in love with her."
The message he hopes folks will take away from his image is that regardless of the circumstances that brought an animal to the shelter, or to a hospital, that creature deserves the chance "to have a great life."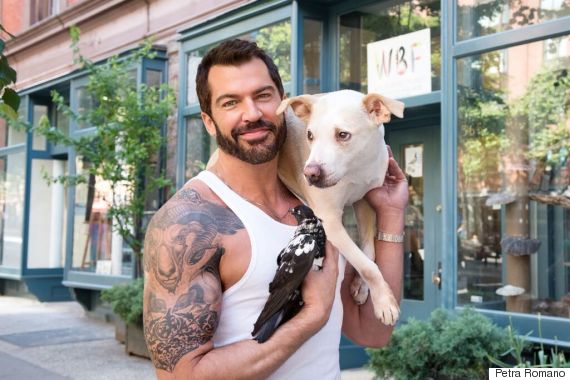 Joey Luther with Bebe the dog and a bird patient from Wild Bird Fund. Photo: Petra Romano
"Not only are they nice to look at, but they're awesome people," says Halpern, of her human models. And of the pets: "Some very sad stuff and some very beautiful stuff at the same time."
Since the calendar -- which you can preorder here -- will no doubt just pique your interest in so many different ways, stay tuned: Greenfield and Halpern tell us they're currently knocking around the idea of auctioning off a dream playdate.
It'll be with one of their models. And his dog.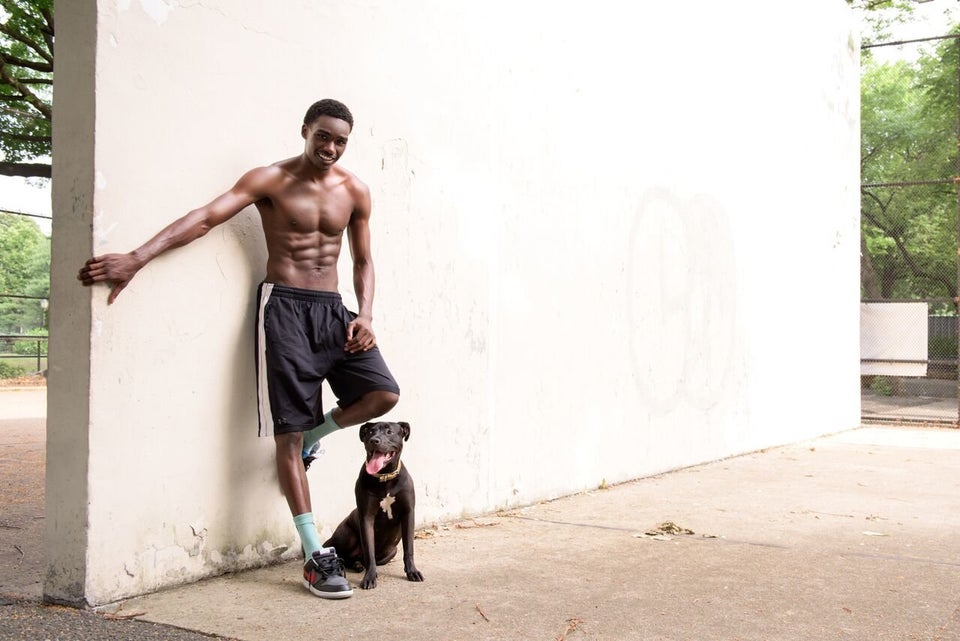 Tails of NYC RescueMen
Get in touch at arin.greenwood@huffingtonpost.com if you have an animal story to share!
Before You Go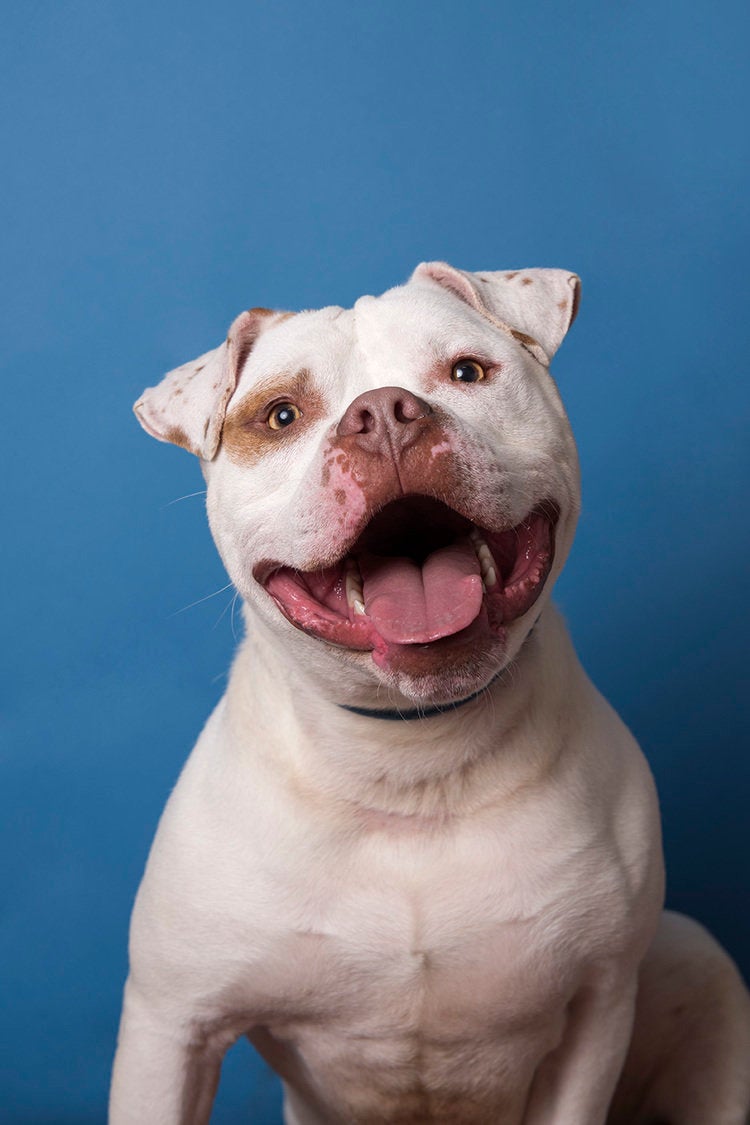 These Amazing Animals Need Homes