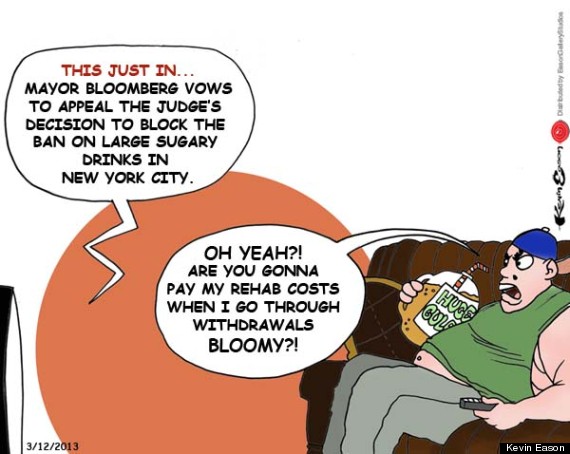 New York City's Mayor Bloomberg has already ruffled more than a few feathers--or perhaps burst a few bubbles--with his unprecedented soda ban. On Monday, Reuters reported that a judge struck down the law, calling it "arbitrary and capricious."
Bloomberg said he planned to challenge the ruling.
As cartoonist Kevin Eason illustrates, Bloomberg could be enabling bad eating habits. Is the mayor simply making decisions for New Yorkers who are already choosing unhealthy lifestyles?
What do you think? Should Bloomberg fight the judge's ruling? What message is the mayor sending? Is Bloomberg enabling bad habits?
About the artist:

Kevin Eason is a freelance editorial cartoonist and illustrator from New Jersey. His brand of satire covers news events in politics, entertainment, sports and much more. Kevin's work features include: Gannet, TVOne, Uptown, The Urban Daily, NAACP, Cengage Publishing, Bossip, WBLS_107.5FM, and various newspapers and magazines throughout the country. Follow him on Facebook.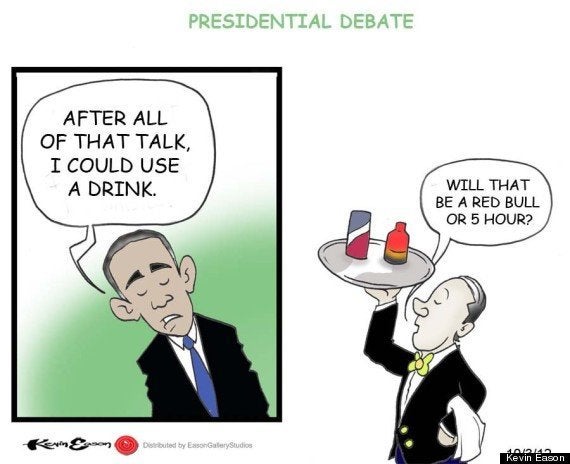 The Political Satire Comedy Of Kevin Eason
Support HuffPost
Every Voice Matters
Popular in the Community