Bobby, a soft-spoken towering man whose height appears to trump that of most New Yorkers, is on the hunt for spaghetti.
He ducks — literally — into a Key Food supermarket in New York City's East Village neighborhood and looks at the items below him as he teeters down the aisles.
The run-of-the-mill trip to the market isn't without dozens of stares and people filming Bobby as his head pops above the shelves.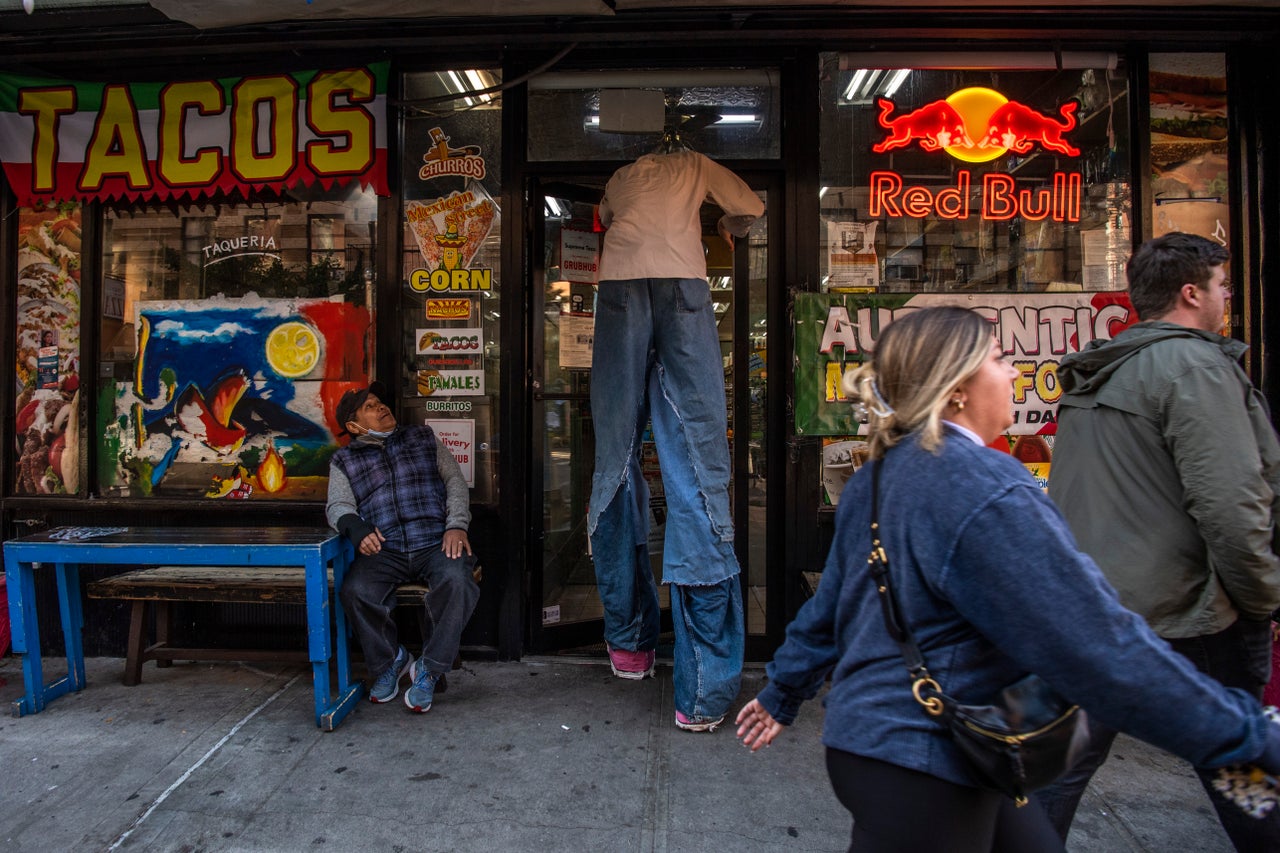 However, the gaggle of onlookers at the supermarket pales in comparison to Bobby's soaring social media presence.
Bobby, who declines to provide his full name to HuffPost, is one of New York's tallest figures on the sidewalk and on social media. He's been spotted on TikTok accounts with hundreds of thousands of followers, including Nicolas Heller's popular @NewYorkNico account.
Bobby is a street performer whose sky-high presence is marked by his painted, plaster-like shoes and the multiple sets of jeans that are stitched together to make one long pair of pants.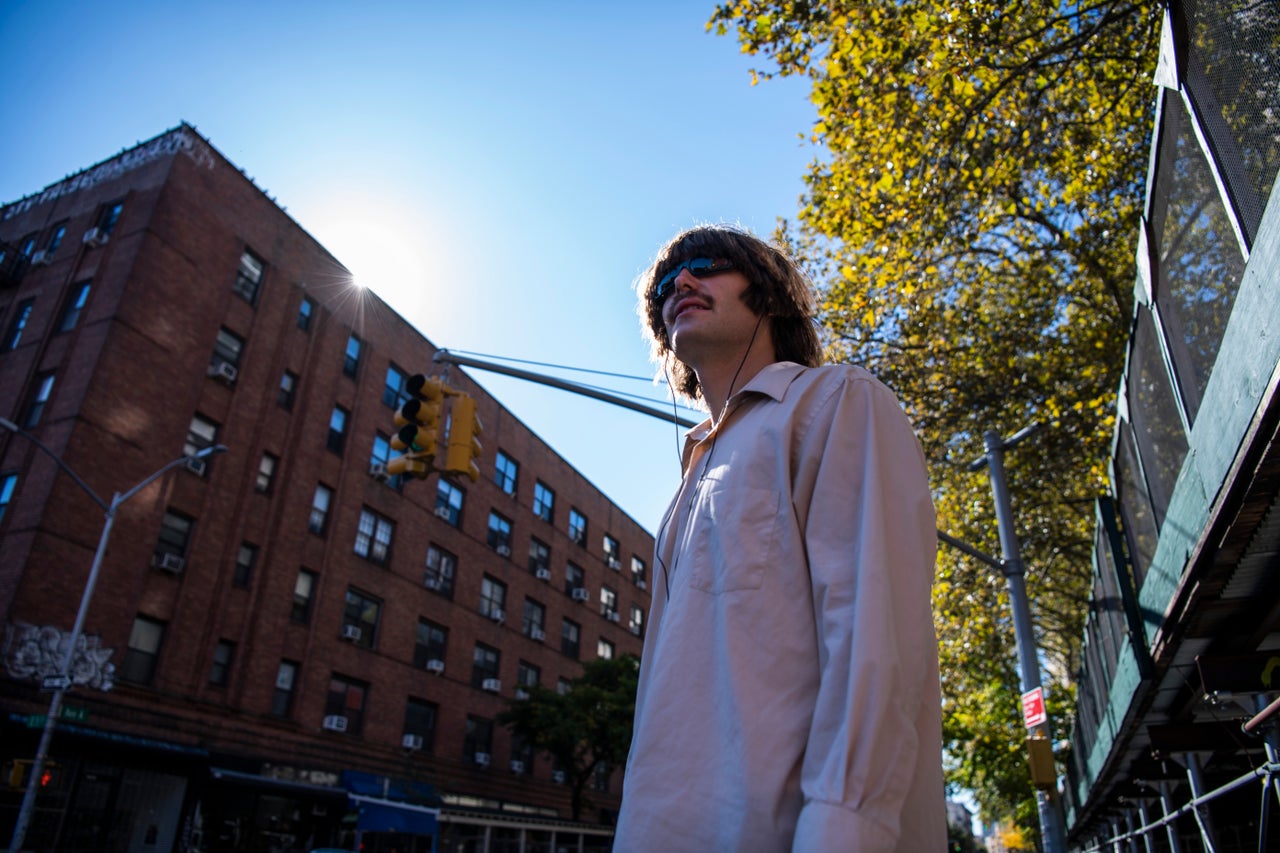 New York's tall guy doesn't spill much about his background or the source of his height as he refuses to fess up to the cause of the "clicking" sound as he wobbles over the concrete.
"I do hit my head a lot, though. You have to watch out," says Bobby, who is in character during an interview with HuffPost in October.
"I've tried to take the subway but it's a little bit of a tight squeeze. I can make it there but you have to duck. I'm not super-flexible so usually I just walk everywhere."
The lack of information about Bobby has made him an enigma and has captured the attention of thousands of fans.
Bobby tells HuffPost he made a long walk from upstate New York to New York City in May and has since settled down, although he admits it's been tough finding clothes in his size.
"I mean, my pants just appeared like this. Sometimes they fall apart and I have to fix them. My friend also made my shoes. They probably took a long time to make," Bobby says.
Bobby, who claims to HuffPost that he is 6′0″, insists he's always been tall.
He prefers to eat lengthy food — especially Twizzlers and baguettes — and loves to do activities that favor his height, including apple picking and painting fences.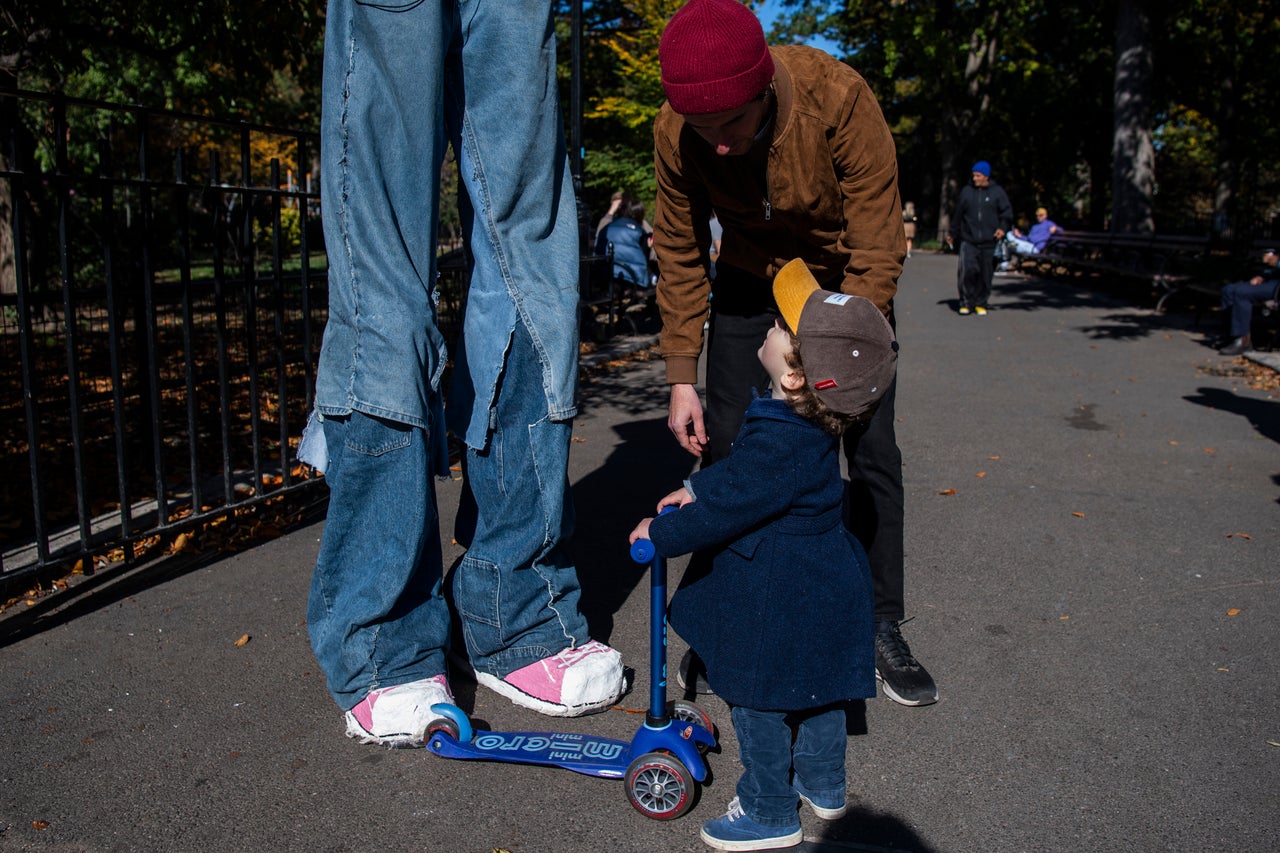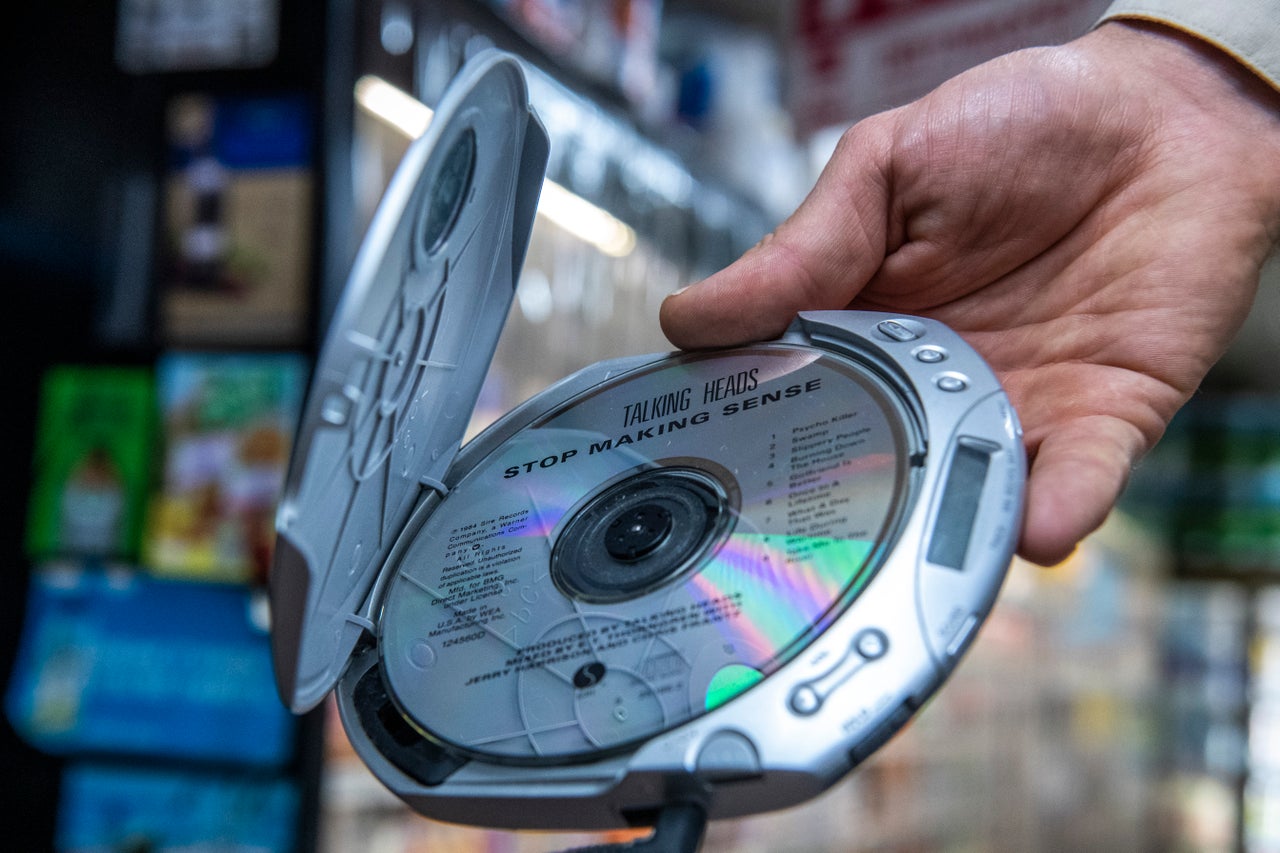 He says he tried basketball but it was "too hard because people can't throw the ball up too high."
Bobby, who has to stoop down to avoid poles and wires above the sidewalk as he walks, is also a big music lover and uses his personal CD player to listen to jams, including an album from Talking Heads.
His love for music is evident with his appearance in the video for artist Nick Leng's appropriately titled song "Bobby," in which the tall man attempts to challenge kids in basketball and attends the artist's show at Brooklyn Steel.
Jamal Alnasr, the shop's owner, chuckles as he recalls spotting Bobby in the street for the first time.
Alnasr, who describes Bobby as a curious guy who attracts attention, says the two initially connected via Instagram.
"I like his personality. He's a tall guy and one day when he came in the store, he asked for a job so I was like, 'He'll be the perfect fit,'" Alnasr tells HuffPost.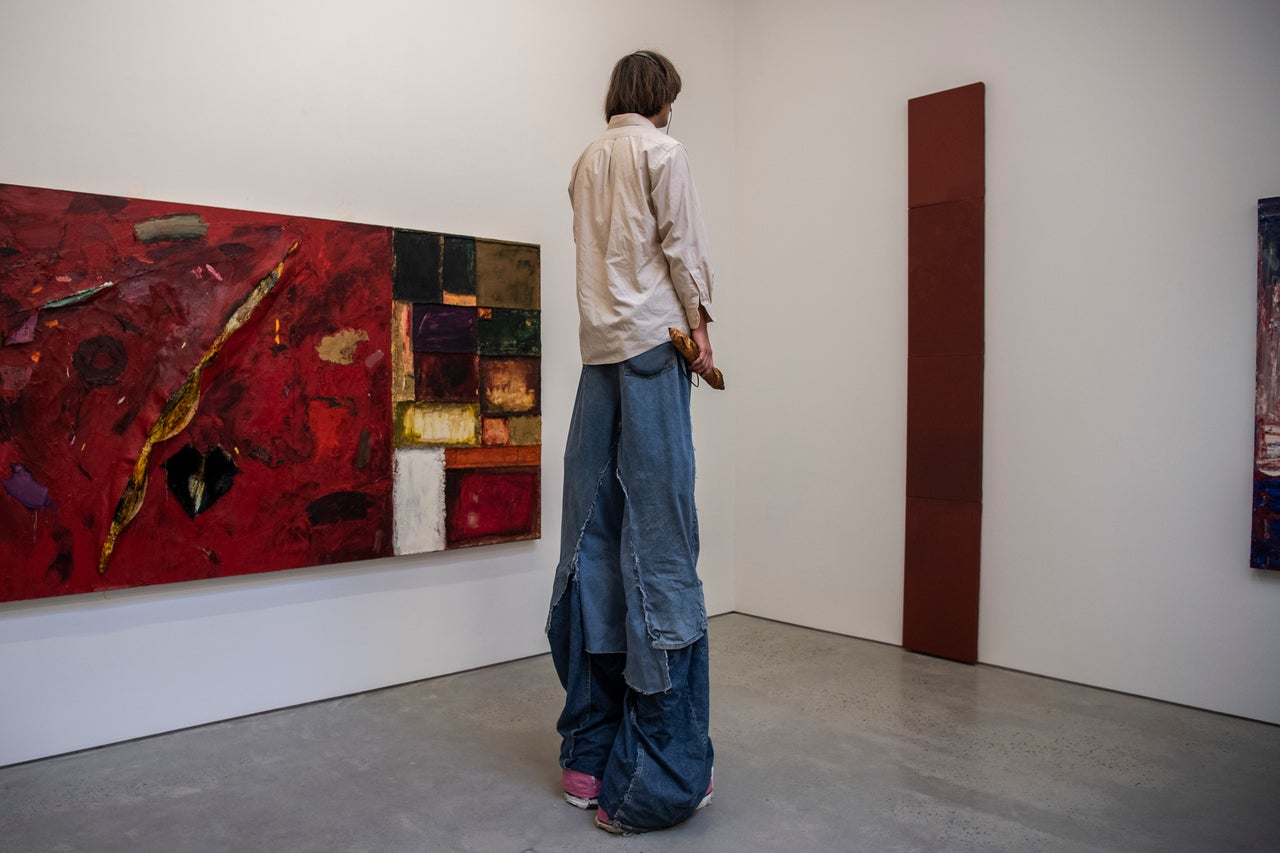 Bobby admits his internet fame has sparked recognition from clusters of people on the sidewalks and, during his interview with HuffPost, a number of fans stop him for photos or to have a jovial chat.
He says he's delighted by the attention, even if most people have to look up to see him.
"I love walking around, so it's amazing. The people are pretty nice here," he says.
Popular in the Community