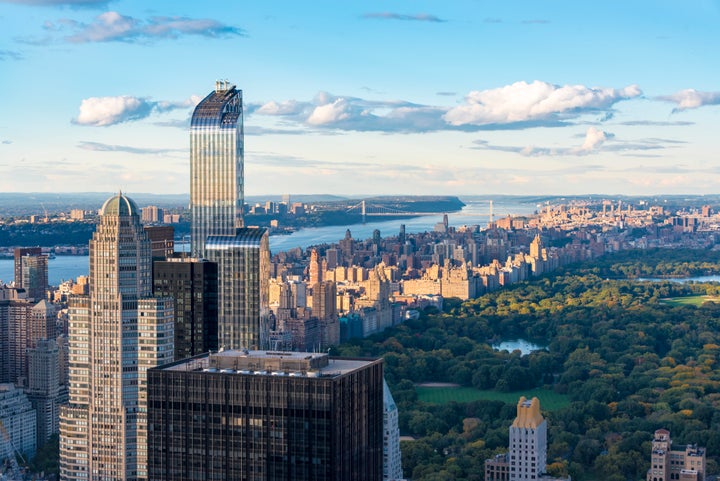 The 90-floor tower nicknamed the "Oligarch's Erection" is the gaudy centerpiece of Manhattan's Billionaire's Row ― a place where a corrupt Nigerian oil tycoon set a $51 million record for the biggest foreclosure in the city's history in 2017 and a Silicon Valley tech mogul bought the most expensive home ever sold in New York for $100.5 million in 2018.
But 157 West 57th Street is part of another, equally exclusive club that includes Trump Tower, the Trump International Hotel & Tower, the Kushner family's 666 Fifth Avenue, the ritzy Baccarat Hotel and Residences and 15 Central Park West, where Goldman Sachs CEO Lloyd Blankfein lives.
That club is the biggest contributors to carbon dioxide pollution in New York, where just 2 percent of buildings produce nearly 50 percent of the city's climate-altering emissions, according to a report released by New York Communities for Change, the People's Climate Movement NY, the Working Families Party and two other city-based environmental nonprofits.
By comparing public data on the amount of electricity the buildings pulled from the grid with the how much fossil fuel they burn on site, the report's authors calculated each structure's energy use on a system based on 30-year average temperatures and measured in kilo British thermal units, or kBtu, a measurement widely used by architects.
The median energy use intensity for office buildings in New York is 186 kBtu per square foot, for multifamily homes it's 125 kBtu per square foot. For public schools, it's 112 kBtu per square foot.
For 157 West 57th Street, that figure came out to 287. Trump Tower hit 208. The Trump International Hotel & Tower reached 267. 666 Fifth Avenue had 285. 15 Central Park West notched 222. The Baccarat soared to 386.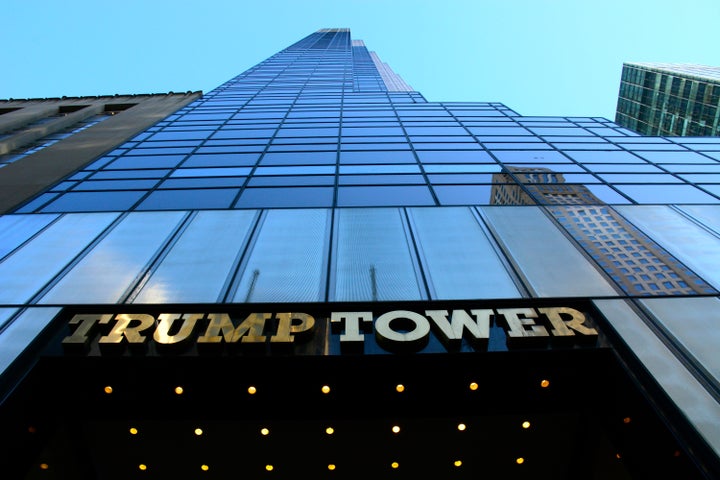 The coalition of local environmental groups who authored the report, shared exclusively with HuffPost, are calling on city lawmakers to mandate 80 percent cuts to emissions and energy use by 2050. This would require dramatic upgrades to the boilers, water heaters, roofs and windows of existing skyscrapers. Seventy percent of the city's CO2 emissions come from buildings, according to the city.
"It's the Trumps and the Kushners that are polluting this city," said Pete Sikora, the senior adviser at New York Communities for Change, the nonprofit that spearheaded the report. "We're not a factory town in New York City, but if we were, our smokestacks would be buildings like Trump Tower."
Mayor Bill de Blasio has twice announced mandates to cut emissions from privately-owned buildings, first in 2016, then again in 2017. But the plans went nowhere. The city's powerful real estate lobby launched a fierce campaign to oppose the mandate in 2016. Then de Blasio released his second, more-detailed mandate last September without coordinating with his typical environmental allies on the City Council, alienating legislators who had been drafting their own bills to require building emissions cuts. They now decline to back the mayor.
In October, City Councilman Costa Constantinides, the Queens lawmaker who leads the Committee on Environmental Protection, introduced his own, more ambitious bill.
But both mandates amounted to "half measures," the report argues. The mayor's plan would lead to only 7 percent cuts in the city's climate pollution. Constantinides' bill, called Intro 1745-2017, only reduced emissions by 13 percent.
Now Sikora said environmentalists are hoping New York City Council Speaker Corey Johnson, who was elected in January, will push Constantinides to make his legislation ambitious enough to meet the 80 percent by 2050 goal when the bill is reintroduced later this summer or early fall.
"It's the Trumps and the Kushners that are polluting this city."
Drastic climate action in New York City ripples far beyond the five boroughs. In January, de Blasio announced the city is suing five major oil companies over infrastructure damage from climate change. The mayor also plans to divest roughly $5 billion in fossil fuel investments from the city's five pension plans. The move marked a landmark victory for the divestment movement, given New York City's status as a financial and cultural giant with a gross domestic product big enough to rank among the world's top 20 economies. Other cities quickly followed.
But the real estate lobby's money could prove to be an obstacle. The Real Estate Board of New York's super political action committee pledged to spend $10 million in 2013, injecting an unprecedented amount of corporate money into neighborhood races. The 10 biggest landlords and developers in New York together donated about $6.5 million to political campaigns between 2013 and 2014, according to a Commercial Observer analysis from 2015. In 2016, ProPublica identified $21 million in real estate donations to New York state candidates and party committees since 2000 ― a staggering demonstration of how industry players secured tax breaks and weakened rent laws.
"That sword of money is just hanging over every councilmembers' heads every time they think about issues like this," Sikora said. "They have so much power; it's astonishing."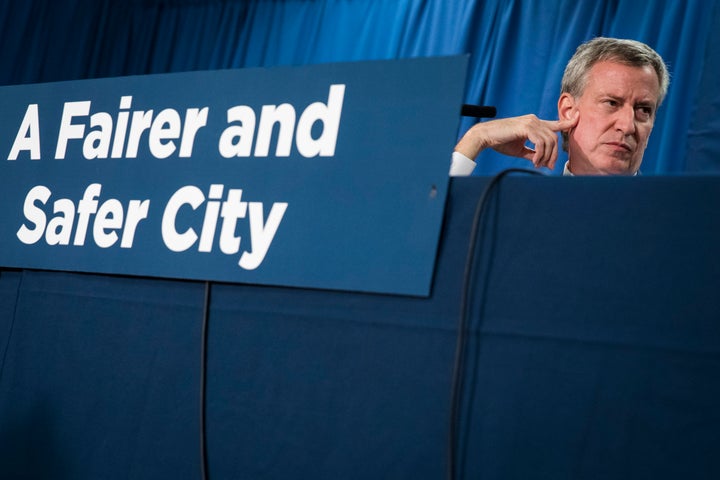 The board said it was currently "working with a diverse set of stakeholders to find a path forward to better measure and reduce energy consumption," and called environmentalists' criticism of its political participation "ironic."
"Compared to other global cities, New York is among the cleanest and greenest with respect to sustainability," John H. Banks, president of REBNY, said in an emailed statement. "This is due, in part, to the strides that have been made to reduce greenhouse gas emissions by buildings."
Seth Stein, the mayor's spokesman, said the administration looks forward to "the council introducing and hearing a bill on this issue as early as possible."
"We are pleased by the growing consensus around the need for mandatory retrofits to cut dirty fossil fuels from our buildings," he told HuffPost through email.
The speaker declined to comment.
Aggressive legislation to retrofit old buildings is a start, but curbing the power of luxury developers ― and that of the ultrarich who buy from them ― is key to averting the most catastrophic effects of climate change.
Since New York City's fiscal crisis in the 1970s, officials have steadily chipped away at public goods, neglecting things like the subway system, rolling back renter protections and privatizing an ever-growing number of parks and green spaces. Meanwhile, the luxury real estate industry has flourished, becoming a favored investment for the wealthy globetrotting set who split their time between multiple homes and often skirt New York taxes by spending less than 50 percent of their time in the state.
"While these cities have this horrible homeless crisis, you have these huge, empty apartments, and a lot of them are outrageously responsible for emissions," said Ashley Dawson, author of the book Extreme Cities: The Peril and Promise of Urban Life in the Age of Climate Change. "Even when people are living in their apartments, they often have more than one apartment or have a lifestyle that involves jet-setting around the world."
"So," he added, "it's the one-tenth of a percent who really are responsible for the lion's share of carbon pollution emitted by New York City."
This story was updated to include a statements from REBNY, the mayor and the speaker.
Support HuffPost
The Stakes Have Never Been Higher
Before You Go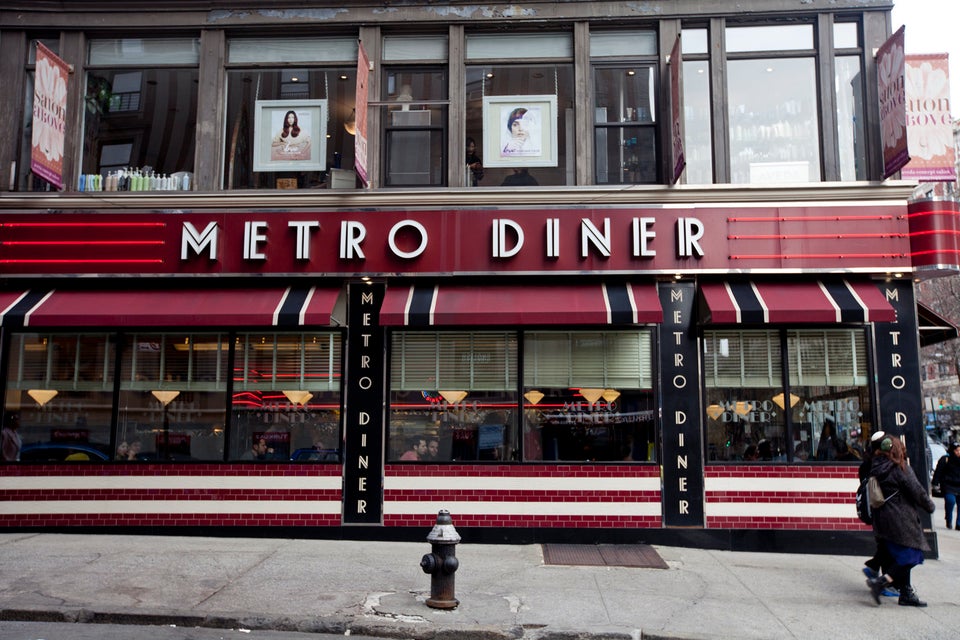 New York City's Vanishing Diners
Popular in the Community