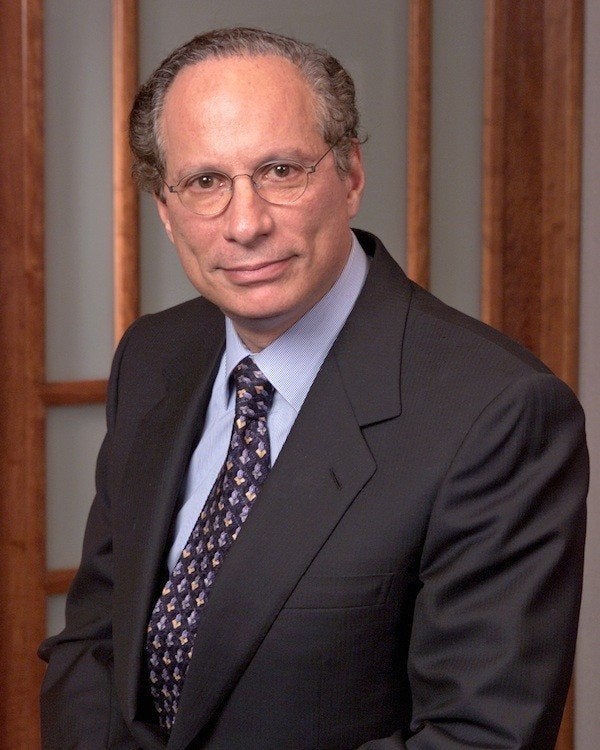 NYC's homeless population is not new, but businessman and nonprofit founder Leonard Stern says he lived in Manhattan for over five decades before encountering a homeless family living on the streets.
"I can honestly say at the time that I had never seen a homeless family on the streets of New York in my life. Even today you will never see a homeless family on the streets of N.Y. You've never seen a mother with three children sitting on the corner of the streets. The government does an amazingly good job of keeping the shame of the city hidden."
A pragmatic businessman at heart, Stern was struck by this issue in 1986 and moved swiftly to establish Homes for the Homeless, nonprofit that has been the largest provider of transition housing, including shelters, for NYC's homeless families for over 20 years.
Leonard has clearly been successful in addressing the needs of homeless families but recently he has also joined the ranks of a new kind of social entrepreneur, food reformers -- from celeb chef Jamie Oliver to First Lady Michelle Obama -- tackling issues of youth nutrition.
"We have about 1500 people staying at our facilities each night, 70 percent are children," Leonard said. "We realized they don't have access to good nutrition or training and they don't drink milk."
Leonard claims that for him, the issue transcends the politics swirling around the city's proposed soda tax or the charged rhetoric directed at Michelle Obama's nutrition efforts.
"I'm not political, I'm just emotional on the subject," he said. "It's a matter of abject poverty. You can buy a powdered package of Koolaid for a few cents. You can buy a giant bottle of soda for 99 cents. Milk is expensive for someone on food stamps, a single mother, an unemployed person."
Leonard became fixated on the price these children and society would pay if good nutrition was not adopted at an early age, so he proposed a simple experiment to get at a possible solution.
"I thought, 'Why don't we give out quarts of milk? Would people come to pick them up, the only condition being they have children with them?'"
The program was immediately well received. "The result was overwhelming," Leonard said. "If we announced we were going to make a drop in a neighborhood, two or three hundred people would be lined up. We emptied one truck in 15 minutes and they come back week after week."
Still, he wanted to be sure that Milk from the Heart was not eating into the potential profits of local food stores. "We wanted to find out if the stores' milk sales had been hurt and we found out, no effect. A little inductive reasoning and you assume these children had not been receiving milk recently."
Leonard hopes that Milk from the Heart will follow the same trajectory as Homes for the Homeless by proving its effectiveness and expanding.
"Homes for the homeless gets federal, city, and state support because we provide a proven service with proven success to address a proven need," he said. "We want to do the same with Milk from the Heart and I think other cities in the U.S. will adopt it, we think this could be an exemplar of something that could be really scalable."
While his hopes for the future are high, Leonard remains humble about his new big idea.
"It's not rocket science," he said. "It's just an enormous unrecognized need. And we're trying to do something about it."
Related
Popular in the Community