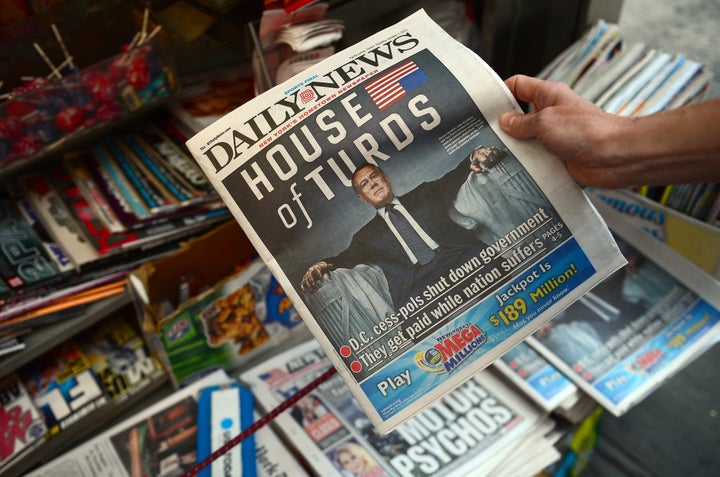 Alexander "Doc" Jones, the managing editor of the Sunday paper at the New York Daily News, is under investigation for alleged workplace harassment, HuffPost has confirmed. This is the second investigation into a top editor at the newspaper to come to light this week.
Earlier this week, three former and current employees told HuffPost that Jones displayed a "pattern" of inappropriate behavior toward young women in the newsroom. At least some of the complaints lodged against him were sexual in nature, HuffPost has learned.
Jones stands accused of inappropriate conduct both in and out of the office that includes forcible kissing and other allegations involving him and employees, a former staffer confirmed.
"He would approach women in a way that was not really appropriate," a fourth former Daily News employee told HuffPost earlier this week.
A spokesperson for Tronc, the newspaper's parent company, said Thursday, "I can confirm he is still employed." But two sources close to the situation told HuffPost that Jones was escorted out of the office on Thursday.
He and the New York Daily News did not immediately respond to a request for comment.
Jones has worked at the company since at least 2000, according to his LinkedIn page, where he lists himself as Managing Editor/Sunday. The page says he previously held the positions of Executive News Editor and Night News Editor.
News of the investigation comes the same week NPR reported that Tronc had launched a separate investigation into Daily News Managing Editor Rob Moore after the news outlet reached out to ask about a sexual harassment complaint that had been lodged against him in December.