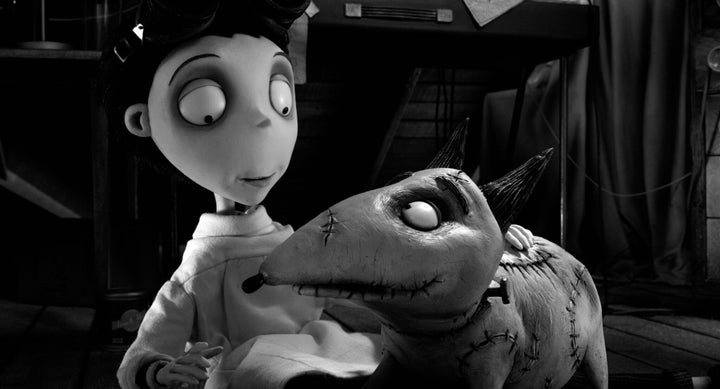 Welcome to For Your Consideration, HuffPost Entertainment's weekly breakdown of all things Oscar. Between now and Feb. 25, 2013, executive arts and entertainment editor Michael Hogan and entertainment editor Christopher Rosen will chat about awards season and which films will make the most noise at the 85th annual Academy Awards.
Rosen: Hello, Mike! After weeks of speculating, the first official Academy Awards 2013 precursor has arrived: The New York Film Critics Circle spent five hours handing out awards on Monday, a time-sucking act of futility that rivals the actual Oscar telecast. The big winners were "Zero Dark Thirty," Kathryn Bigelow, Daniel Day-Lewis, Rachel Weisz (!), Matthew McConaughey (!!) and Sally Field. While that list includes some surprises (see the exclamation points above), the big shocks, to me, are who and what didn't make the cut. No Jessica Chastain despite the "Zero Dark Thirty" love. Nothing for "Argo"or "Les Miserables" or "Silver Linings Playbook." No mention of "Django Unchained." And, perhaps worst of all, nothing for "The Master" or "Beasts of the Southern Wild." Both of those films need some big help from the critics' groups if they want to compete for the Oscars next year, and both received no favors from the NYFCC. I'm about ready to toe-tag "The Master" in all categories (it didn't even win Best Cinematography from the New York critics, losing to "Zero Dark Thirty"), though maybe that's by design. As former Movieline editor and expert Oscar guru S.T. VanAirsdale noted on Twitter, if Harvey Weinstein wanted awards love for The Master, he would have gotten it.
Hogan: Hey, Chris! Well, the New York Film Critics Circle must be a good deal more patient than the average New Yorker, if they're willing to spend five hours handing out a grand total of 12 awards. And they wouldn't be critics if they weren't eager to inject an idiosyncratic surprise or two into the conversation. My gut tells me these results mean more for the front-runners who did get honored (nice for Team "Lincoln," in particular, to have this highbrow stamp of approval to point to) than it does for the hopefuls who didn't. And yet, it can't be good for "The Master" to have fallen this far since Venice, when Joaquin Phoenix and Philip Seymour Hoffman shared top acting honors and P.T. Anderson won the Silver Lion for directing. (Then again, some say that festival was especially weak this year.) If you're saying that Harvey has moved on, I think you may be right. There's been talk that he wasn't happy with the length of the film (of course, we're hearing the same thing about "Django Unchained"), and he's got plenty to keep him busy, strategy-wise, with "Silver Linings Playbook."
As for "Beasts of the Southern Wild," I'm surprised the NYFCC ignored it but I don't think it's a devastating blow. The film fared decently at the Gotham Independent Film Awards (though Quvenzhané Wallis somehow failed to win best breakthrough actor), and it came in at No. 5 on Sight and Sound's Best of 2012 critics' poll. By the way, did you see which film topped that list? That's right: "The Master." I guess everyone is someone's critical darling -- the trick is to find the one who loves you and stick with her/him.
It's been a busy, busy week, and we haven't even mentioned the Annie Awards for animation (lots of good news for Disney there) and the Academy's documentary short list. I've got a lot of watching to do in those categories, but do you care to take a crack at picking winners right now? "Frankenweenie" prevailed with the NYFCC, for whatever that's worth, but I have to assume that "Brave" is a big contender, even though its mid-production director swap seems to have cost it a Best Director nomination at the Annies. But how about that documentary short list? Where's "West of Memphis," Amy Berg's epic account of the West Memphis 3 triple-murder fiasco? And where the holy heck is Ken Burns, whose "Central Park Five," a big, powerful documentary about contemporary injustice, seemed to be the doc to beat this year?
Rosen: Perhaps the most interesting piece of information about the New York Film Critics Circle awards was revealed by J. Hoberman, the former film critic for the Village Voice. Hoberman explained the voting process in painstakingly detailed blog post, and the takeaway is that it was thisclose in all categories. What that proves to me is that -- as we have discussed at length -- this year is packed with worthy films, and finding a consensus among Oscar voters might be difficult indeed. With at least five legitimate contenders knocking each other around for two months, could we see a total shock on Oscar night? "And the Academy Award for Best Picture goes to ... 'Life of Pi'?"
As for documentaries and animated features, I find it hard to believe that the AMPAS left so many buzz-y docs of the Oscar short list; the pair you mentioned, the wonderful trio of "Bad 25," "Side by Side" and "Knuckleball!" and the lengthy "Samsara" were some of the most talked-about documentaries of the year, and none of them will get mentioned on Oscar night. Not that the list is light on great films: "Ai Weiwei: Never Sorry," "Searching For Sugarman," "Bully," "The House I Live In," "How to Survive a Plague" and "The Imposter," among many others. As with narrative features, it seems that 2012 was also ripe for great documentaries. Prediction: "How to Survive a Plague," the documentary about AIDS activism and winner of the Best First Film award from the NYFCC, will wind up with enough momentum to defeat "Searching For Sugarman," the Harvey-pushed "Bully" and "The House I Live In."
On the animated side of things, the picture is even more muddy. I just spoke to "Brave" co-director Mark Andrews (look for that full interview soon!), and while he did replace Brenda Chapman on that film, he was certainly instrumental in the finished product. He also brought up a great point: Animation in 2012, like live-action and documentary films, is loaded. "Brave," "Frankenweenie" and "Wreck-It Ralph" are all grade-A productions from Disney; "ParaNorman" is an indie gem from the animation studio that got an Oscar nomination for "Coraline"; "Rise of the Guardians" and "Hotel Transylvania" are big-ticket items from big-ticket studios (DreamWorks and Sony). Hazarding a guess (big mistake, of course), I think "Brave" is probably the film to beat because of the Pixar bona fides (it finished a close second to "Frankenweenie" at the NYFCC, FWIW; abbreviations!), but I wouldn't sleep on "Wreck-It Ralph." Of the two films, it certainly has the "cool factor," something our buddy Tom O'Neil keeps harping on when it comes to Best Picture. "Ralph," with its Funny or Die-friendly cast (Jane Lynch, Jack McBrayer, John C. Reilly, Sarah Silverman), is both hilarious and heartfelt. It's like a Pixar movie released by Disney; "Brave" is like a Disney movie released by Pixar. (That's confusing, but kind of deep, right?) Or perhaps both films split the vote and allow "Frankenweenie" and Tim Burton to take home the gold. After all, if there's one group that probably still loves Tim Burton -- outside of Johnny Depp's agents -- it's the animators.
Hogan: There must be something in the L.A. water supply, Chris, causing all these filmmakers to produce actual quality this year, in both the fiction and non-fiction spheres. Or maybe it's a happy side effect of the digital transformation that has erased all the old rules, even in Hollywood. If there's no one to tell you what you're supposed to do anymore, you might as well do what you want to do. Nine times out of ten you'll fall flat, but when it works it really works. A 150-minute movie about a Constitutional amendment? Try it! A 160-minute movie about the hunt for Bin Laden, with more than an hour devoted to bureaucratic in-fighting? Why not!
Truth be told, I feel like I've done nothing all year but watch movies, and yet there are at least a dozen, maybe two, that I still need to catch up on. Level with me, Chris: how soon till we embarrass ourselves writing a post titled "2012: Best Movie Year EVER?"
Rosen: Not to turn this into one of our editorial meetings, but if we want to write about how 2012 is the best year for movies EVER, 2010, 2007, 1999, 1994 and 1977, among others, might take umbrage. But at this point, the argument could be made that 2012 is in the conversation. It's certainly better than 2011 -- the year that will be remembered for Uggie and little else. Plus, it's hard to imagine 2013 topping the quality live-action, animation and non-fiction roster of films that have delighted us this year. Would it have killed one of these big prestige films to have taken a "J. Edgar"-like nosedive? At least for our sake? Alas, maybe next year.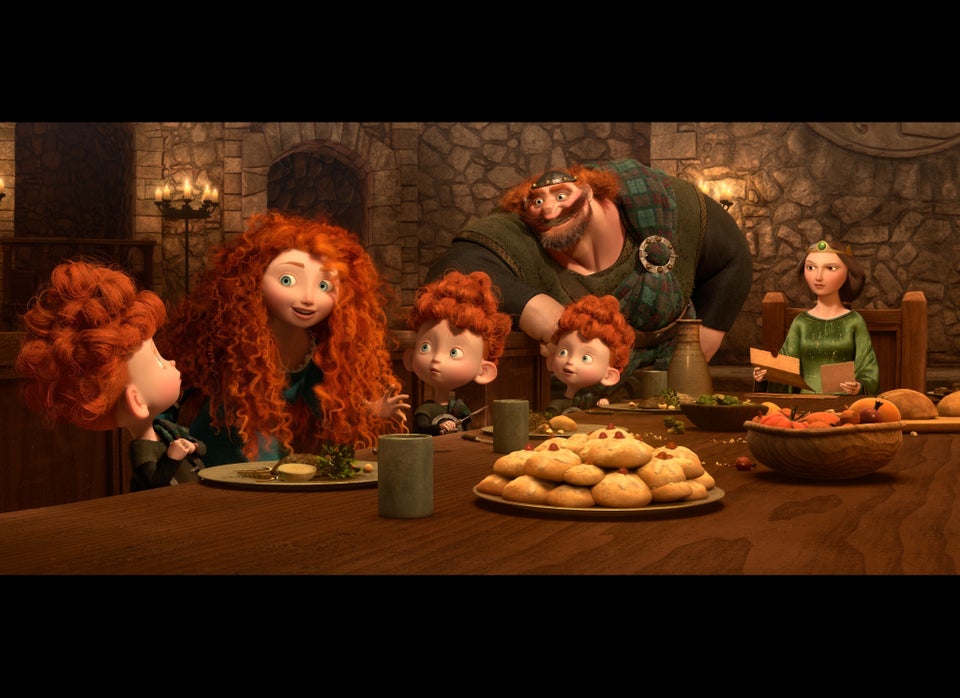 'Brave' Reviews
Popular in the Community