If you're a plus size woman like me, you know how frustrating it can be to find clothing that's comfortable, fits well, is made from quality materials, and is also stylish. Sometimes, it feels like the fashion industry just doesn't care.
With New York Fashion Week underway, I caught up with a few of the women championing the needs of the plus size shopper to hear about the work they're doing. Each of these four women, representing three different brands that serve plus size customers, is doing her part to move fashion forward.
"As both a plus size woman, and a busy entrepreneur, designer, and creative director, I understand the demands that are placed on modern women," says Lisa Aviva. "Our wardrobes are both a priority, but sometimes also a burden."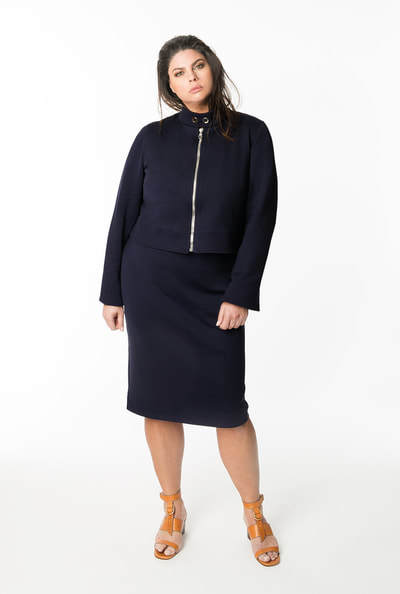 The burden Lisa speaks of is finding clothes made from luxurious fabrics, that can be easily cared for, but also fit and flatter your body. Add to this mix the desire for a certain aesthetic, that expresses your personality, and ethical fashion concerns, such as sustainability--a big concern for Lisa--and it can be truly daunting for those of us size 12 and up to even contemplate leaving the house.
As someone who has the privilege to interact with those behind-the-scenes of many fashion brands in my role as a plus size model, I know that there are many women, like Lisa, who are committed to giving women more options (and making fashion less of a chore)! Lots of designers care deeply about giving plus size women what they want, and are working hard to make that happen.
Women like Erin Cavanaugh and Yi Zhou, the co-founders of See Rose Go.
"Being a woman, there's enough challenges in the day to get ready, to get out the door, and get shit done. The fact that there isn't appropriate, adequate clothing for you to wear to go out and do what you need to do, what you're passionate about. That hit me very personally. If that's a problem, we need to understand what the problem is, and we can provide a solution to that," Yi says, recounting a pivotal conversation that she had with her friend.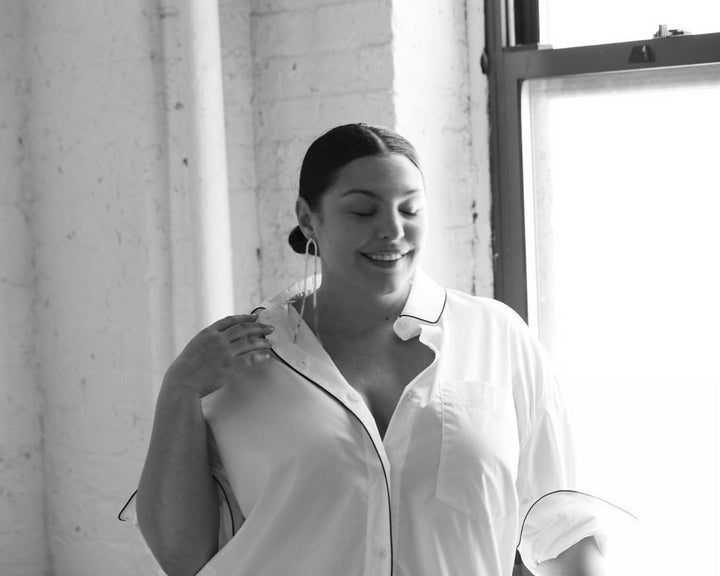 "'You have no idea what it's like to live in my body'," Yi's friend said to her. This conversation ultimately inspired Yi and Erin to pursue founding See Rose Go together.
"No one should be limited because of the size they wear," the ladies of See Rose Go have resolved. And so, they work tirelessly to bring better options to women of larger sizes.
I couldn't agree more with these ladies' almost aggressively functional perspective on fashion. In my opinion as well, the purpose of fashion is to make sure we can all leave the house feeling amazing, so we can go out there and do our great work in the world! And size should not be a limitation to being able to do this.
Brands like Jaanuu think so too, and are taking functional fashion to new heights when it comes to creating functional, fashionable scrubs for women in the medical field.
"We're changing that boring industry standard by creating looks that are actually allow the customer to create a work wardrobe of stylish uniforms to choose from," says Shireen Jamehdor, Design Manager, of Jaanuu Scrubs. "We just recently launched our Curve / Plus Size line so women of all sizes can opt for wearing a uniform that enhances their shape, rather than hiding it."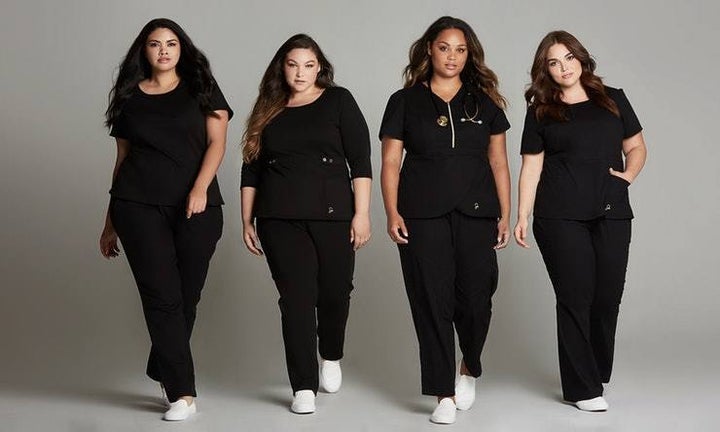 "The plus size category has been ignored for awhile. For scrubs, it's been extremely ignored. We're really happy to be a part of that body positive movement, and creating fashionable styles for plus size women," says Shireen.
Jaanuu uses a fit model who is a size 2X, and also a former nurse. So they are really making sure that they address all of the needs of the plus size customer, from fit, to comfort, to functionality, and what she wants to express through her fashion choices.
While the work these women do championing the desires of plus size shoppers isn't always visible to us, they are there, fighting for us. The plus size fashion world is moving forward! And these are some of the ladies making that transformation a reality.
Popular in the Community