Why menswear? I get this question all the time, as if people are shocked that I prefer working with varsity jackets over wrap dresses. My fascination with menswear began in my teens growing up in Brooklyn with a military father, who always dressed sharp and constantly expressed the importance of quality over quantity. At 16, I walked into Atrium, New York City's go-to spot for contemporary men's clothing, and asked for a job. They hired me with no formal retail experience, but I soon learned everything there was to know about men's fashion. I started dressing rooms for Kanye West and Jay-Z and always knew when the newest Coogi sweaters were coming out. Not only did I love my job, I was working for one of the most important men in the retail industry, Sam Ben-Avraham, who today I'm honored to call my business partner and mentor.

Fast forward to 2015: I am now a partner at Liberty Fairs, a contemporary menswear trade show that exhibits twice a year in New York City, Las Vegas and Florence. I manage the entire sales division. The purpose of Liberty is not only to curate new and existing product for retailers, but also to build a community of the world's most forward thinking menswear brands. We showcase the best of the best, bringing together innovative brands from across the globe. By creating an experience, we've disrupted the trade show industry with our unique blend of commerce and creativity and created a launch pad for select designers to show their true colors.
Sam and I just wrapped up our third trade show season, with the Las Vegas and New York City shows being the busiest and most successful to date. The menswear industry is now more popular than ever, with style influencers changing public opinion through digital mediums. All eyes -- male and female -- are fixated on the evolution of men's clothing, and for this, we have social media's influence to thank. Social media has pushed legends like Nick Wooster to document and share their style with the masses. What I love about menswear today is that there is no longer a strict dress code formula. We see just as many -- if not more -- men looking great in fresh sneakers and denim as we do the traditional three-piece suit. The hashtag #NYFWM, created for the CFDA's New York Fashion Week: Men's, has more than enough examples.
With the recent showcases during New York Fashion Week: Men's, the menswear industry is getting the recognition it finally deserves, which is amazing for the trade shows that mentor and cultivate new brands and designers. The pool of talent and creativity is big enough for NYFWM to stand on its own. In fact, The New York Times reported that U.S. men's apparel sales totaled $62.7 billion in the year ending in May, according to a trend and sales tracking company called NPD Group.

The focus has shifted to place more emphasis on creating a stage for the untapped designers breaking ground in menswear. It has become less about the Gucci's and the Prada's and more about the Carlos Campos' and David Harts' of the world. What I love most about my job is that we provide a platform for those designers to make their debut. Take Jonathan Taylor, the man behind the brand Moment Homme. I knew from the first time he showed me his sketches that he had something (after all, he is a young protégé from Thom Browne.) It's designers like him that motivate me to elevate our show.
As a woman who's been working in menswear for the past two decades, I welcome this change of pace with the open arms of my Public School shirtdress. NYFWM created a momentum for tradeshows that we have never seen before. People are excited to come out and see the brands up-close and personal, discovering something unique in every aisle.

NYFWM was just the tip of the iceberg -- the world has not seen the last of menswear, and I can't wait to provide the canvas for brands to paint a new story.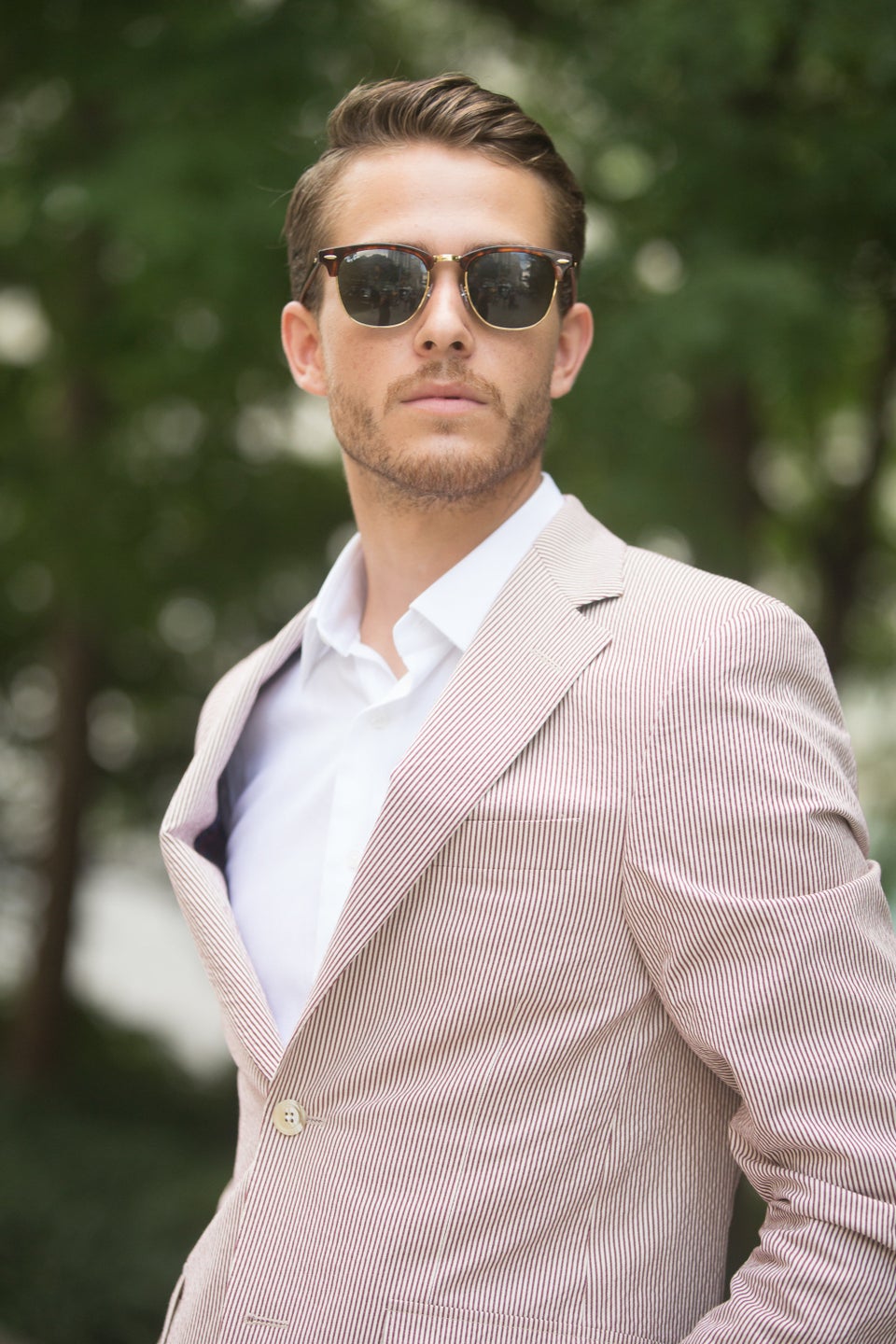 Men's Street Style NYFW Spring 2015