A video released by a New York Police Department union claims cops are the victims of a special type of prejudice: "blue racism."
Released Sunday night, the nearly four-minute video from the Sergeants Benevolent Association, says officers face worse treatment than those judged by their race.
"The average person doesn't see those things that make me human," a voiceover says. "They don't even label me based on being African American, Latino, Asian, Caucasian and so on. They tend to see an even broader stereotype through an even more racist lens. When they look at me, they see blue."
The association, which represents 13,000 active and retired NYPD sergeants, says in the video that "this strange form of racism continues to engulf the country," without offering any research or statistics to back up the assertion.
It's true that law enforcement is under intense scrutiny, and that their job is inherently dangerous. In some cases, officers have been singled out for fatal attacks simply because they are cops.
But there's a far greater issue with racial profiling by police in the U.S., with officers targeting black and Latino people for stops and searches, making whole communities afraid of the people who are supposed to be protecting them. A Stanford University study of traffic stops in 100 North Carolina cities, for instance, found that police had a "lower threshold of suspicion" for black and Latino drivers and were more likely to search their vehicles.
But the video says police are the ones suffering; victims of "broad-brush attacks, generalizations and assumptions by college professors, politicians, community activists, merchants and violence from people" they are "committed to serving."
"Because I am blue, increasingly I'm vilified," it says.
The video also includes a quote from Martin Luther King Jr.'s famed "I have a dream" speech that it didn't get quite right: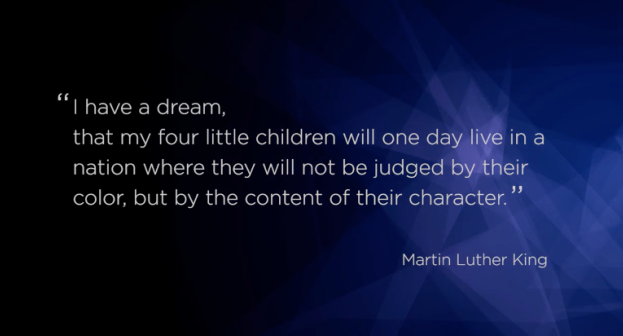 The correct quote is: "I have a dream that my four little children will one day live in a nation where they will not be judged by the color of their skin but by the content of their character."
For more reasons than one, the SBA should probably give read King's speech and his teachings about racism a closer look.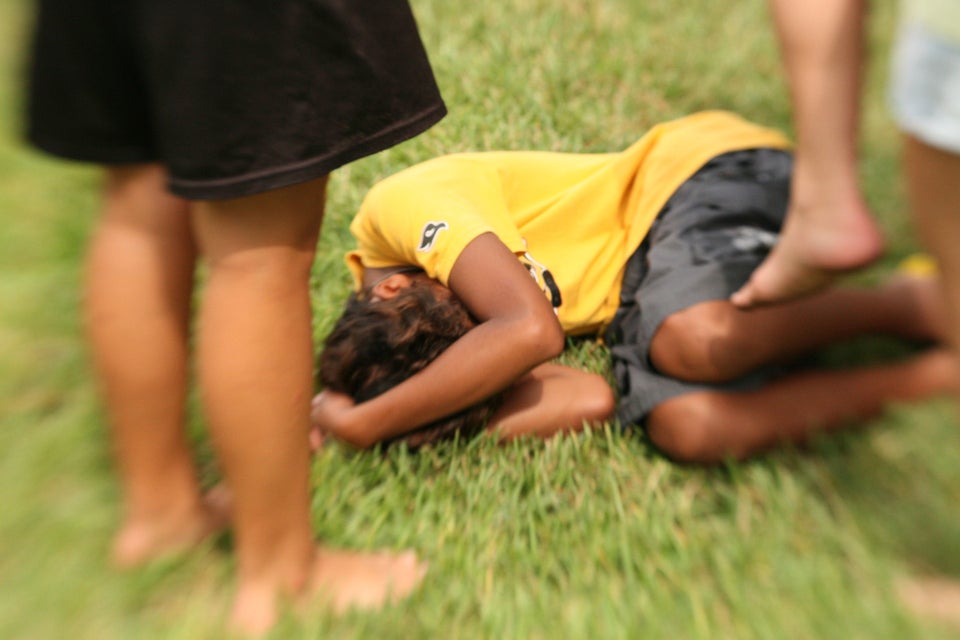 Fighting Racism And Discrimination Everyday