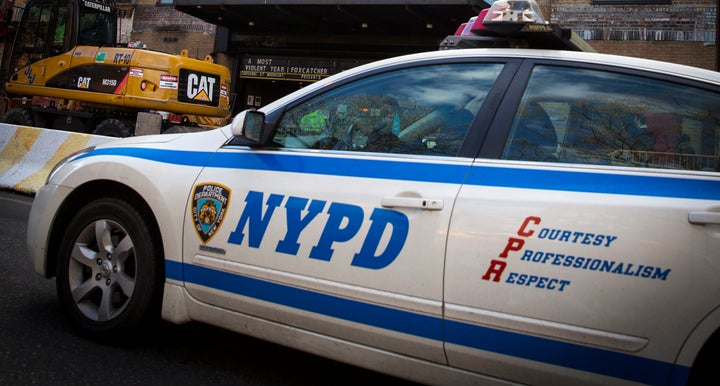 But according to NYPD Captain Peter Rose, sexual assaults by acquaintances are not quite as "troubling" because victims aren't "being dragged off the streets" by a dangerous stranger.
His comments, first reported by DNAinfo, came in response to questions about a 62 percent increase in sexual assaults in the 94th Precinct in Brooklyn.
In 2016, 13 rapes and attempted rapes were reported to NYPD in that precinct, up from 8 in 2015. Of those, 10 have yet to result in an arrest.
"Some of them were Tinder, some of them were hookup sites, some of them were actually coworkers," he said. "It's not a trend that we're too worried about because out of 13, only two were true stranger rapes."
Later, according to DNAinfo, he elaborated on his comments at a Community Council meeting on Wednesday.
"They're not total abomination rapes where strangers are being dragged off the streets," he said.
"If there's a true stranger rape, a random guy picks up a stranger off the street, those are the troubling ones," he continued. "That person has, like, no moral standards."
Stephen Davis, a spokesman for the NYPD, said Rose's comments "did not properly explain the complexity of issues involved with investigating rape complaints," and encouraged victims of rape to report incidents to police.
"Every report of rape is thoroughly investigated by specially trained detectives in the NYPD's Special Victims Unit," he said. "All complaints of rape and other types of sexual crimes are taken seriously whether they are committed by domestic partners, acquaintances, or strangers."
Nita Chaudhary, co-founder of UltraViolet, a national women's advocacy organization, called on the NYPD to immediately fire Rose for his comments.
"Rape is a crime — whether you know the rapist or not, whether you are on Tinder or not — and it is the responsibility of law enforcement to investigate, prosecute and hold rapists accountable for their crimes — period, full stop," she said in a statement sent to The Huffington Post.
"An increase in rape should alarm the NYPD and cause them to redouble their efforts to arrest rapists," she continued. "Instead, Captain Peter Rose and the NYPD are engaging in victim-blaming of the worst kind while judging which rapes they deem to be legitimate and which they do not."
The National Organization for Women announced plans to protest at the 94th Precinct on Tuesday Jan. 10 at 1 pm.
"This is outrageous and unacceptable," said Sonia Ossorio, president of NOW-NY. "We want to hear directly from the Police Commissioner about how he will ensure every commanding officer in every precinct takes every rape seriously."
Letitia James, public advocate for the city of New York, released a statement denouncing Rose's comments.
"Too often, victims of rape and sexual crimes do not come forward because of fear that their claims won't be taken seriously, and these comments perpetuate those concerns," she said. "I urge the NYPD to ensure that all officers are properly trained on how to handle sex crimes and how to engage with victims."
The New York City's Mayor's office also distanced itself from Rose's comments, noting that "rape is rape," no matter who commits it.
UPDATE: Jan 9. ― Three days after Rose ignited a media firestorm with his comments, he issued a public apology on Twitter, stating that he "deeply" regrets the statements he made about rape.
______
Melissa Jeltsen covers domestic violence and other issues related to women's health, safety and security. Tips? Feedback? Send an email or follow her on Twitter.
______