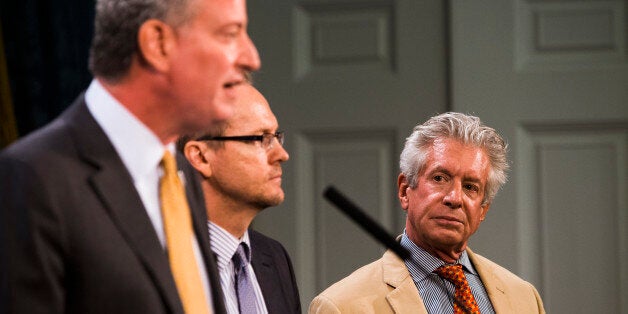 The New York police misconduct review board is delaying the results of a study into the NYPD's use of chokeholds, delivering the news at a public meeting Wednesday in Staten Island just blocks from where Eric Garner died as a result of the banned restraint in July.
Civilian Complaint Review Board Chairman Richard Emery said the study, announced days after Garner's death, had been delayed "purely of our desire to have it issued when it is of the highest quality."
But Emery did tease the results of the study, which he promised will be thorough and provocative. He said there is a "significant difference" in the complaint histories of officers accused by citizens of using chokeholds, compared with other officers investigated by the board.
Emery also said the chokehold review was exposing deficiencies at the review board -- the civilian city agency charged with collecting and investigating complaints against police.
"The audit is yielding troubling information. One thing in particular is in the agency's investigative teams there was a lack of uniformity," with some cases being classified as chokehold complaints and others not, Emery said.
The review board has taken more than 1,000 civilian complaints against NYPD officers involving chokeholds in the past five years, even though the maneuver has been banned by the department for two decades.
Emery said the report -- initially scheduled for release at the end of August or the start of September -- may come out in two weeks. Both City Hall and the NYPD will have a chance to comment on drafts.
His promises that the report will provoke debate did not assuage police department critics, who showed up at Wednesday's meeting to comment.
Others criticized Emery's relationship with Police Commissioner Bill Bratton. The two are friends and once explored a potential Bratton mayoral candidacy together.
"If you don't change your mentality, nothing is going to change with how you are affecting the NYPD," said Josmar Trujillo, another activist against police brutality.
Emery said he would have to be judged on the board's work. He has been on the job since July 17, when Mayor Bill de Blasio appointed him with a mission to reform the agency and improve relations with police. But since then, the police department has continued to decline to prosecute cases referred by the civilian board. Internal department trials can result in a maximum punishment of termination.
The police department declined to prosecute 30.8 percent of minor cases handed to it by the review board in July 2014. Bratton dramatically increased the number cases in which he blocked the board from prosecuting serious allegations of police misconduct with its own team of attorneys in August. Six cases involving 13 officers were blocked from prosecution in internal department trials, on the grounds that they involved first-time offenders.
"This is an alarming, an alarming indication of where this is going," said Christopher Dunn, an attorney with the New York Civil Liberties Union. "I see him just getting rid of your cases."
Emery said that despite the increasing numbers of cases being dismissed, ignored or blocked by the police commissioner, he has faith that ongoing closed-door negotiations he is conducting with Bratton will improve matters.
"All I can do is try and increase the integrity of our investigations and the integrity of our results, and if the police commissioner doesn't respect them at that point, then he has a problem," said Emery.
Before You Go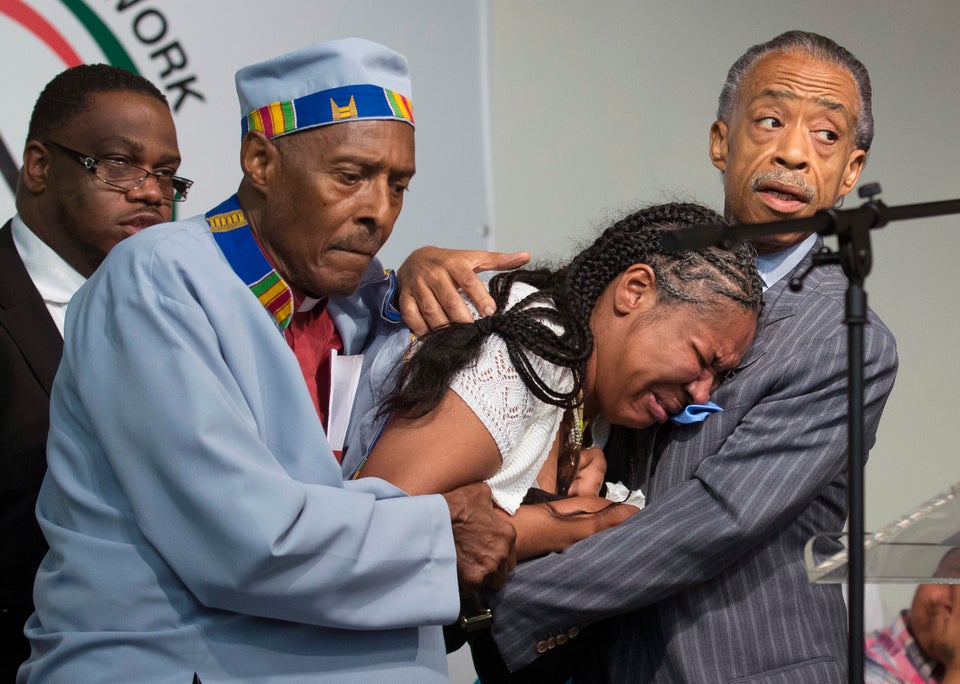 Eric Garner Chokehold Case
Popular in the Community