In a blow to the NYPD's controversial use of stop-and-frisks, a federal judge has ordered an "immediate cease" to some police stops conducted under "Operation Clean Halls" outside apartment buildings in the Bronx.
"Clean Halls" allows police to stop, question and search residents in and around New York City apartment buildings, with permission of the landlord.

The New York Post reports Judge Shira Scheindlin wrote in a 157-page decision that the ruling did not call for an "abolition or even a reduction" of the policy, but was instead intended to insure that for every stop, cops could demonstrate a "reasonable suspicion for trespass."
Scheindlin wrote in the decision:
In order for an officer to have 'reasonable suspicion' that an individual is engaged in criminal trespass, the officer must be able to articulate facts providing 'a minimal level of objective justification for making the stop,' which means 'something more than an inchoate and unparticularized suspicion or hunch.

In particular, an individual observed exiting or entering and exiting a (Clean Halls) building does not establish reasonable suspicion of trespass, even if the building is located in a high crime area, and regardless of the time of day,
Critics charge "Clean Halls" violates residents' civil liberties and unfairly target blacks and Latinos. Civil liberties groups argue the program's guidelines are too vague, causing a large number of unjustified stops.
The lawsuit, filed in March, specifically focuses on the housing buildings in the Bronx because the borough has the highest participation in the program.
"Today's decision is a major step toward dismantling the NYPD's stop-and-frisk regime," NYCLU Executive Director Donna Lieberman said in a statement Tuesday. "Operation Clean Halls has placed New Yorkers, mostly black and Latino, under siege in their own homes in thousands of apartment buildings. This aggressive assault on people's constitutional rights must be stopped."
Rolling Stone's Matt Taibbi once scathingly described "Clean Halls" as an assault on basics rights, arguing "you can't even go out to take out the trash without carrying an ID...If you go out for any reason, there may be police in the hallways, demanding that you explain yourself, and insisting, in brazenly illegal and unconstitutional fashion, on searches of your person."
The ruling is a significant victory for stop-and-frisk critics who have been battling over the policy for years with both Mayor Michael Bloomberg and Police Commissioner Ray Kelly.
It remains to be seen however, how much of an effect the judge's decision will have on stop-and-frisks across the city.
However, Kelly stood by the program, saying it was necessary to protect residents who could not afford a doorman.
Mayor Bloomberg, a staunch defender of stop-and-frisks as a means to reduce gun violence, has accused the NYCLU of prioritizing their "ideology" first.
Bloomberg added that that quality made the NYCLU "no better than the NRA."
(Just this week, the mayor also similarly compared the city's teachers union to the gun advocate group.)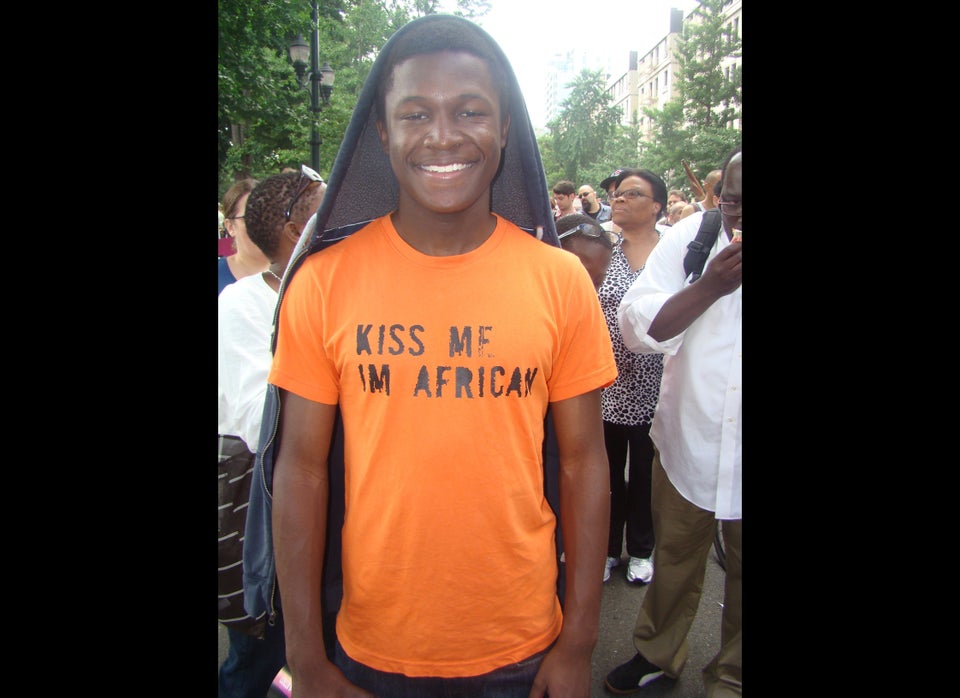 Stop And Frisk Protest
Popular in the Community