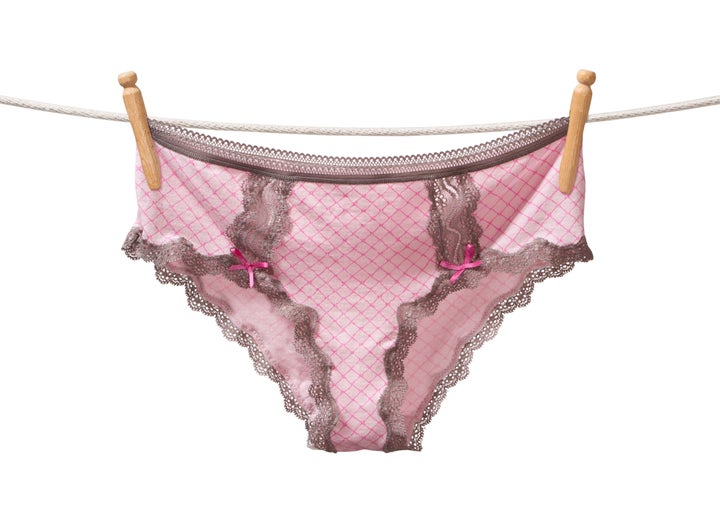 Leave it to New York's finest to keeping it classy here in the city. An NYPD detective currently under investigation for drinking on-duty and sexually assaulting a waitress has admitted to snatching the woman's panties.
Detective Douglas Strong's lawyer describes the incident, "She falls asleep and he covers her up with a blanket. He did not have sex with her. He did not have intercourse with her. Apparently, he did take her panties."
Detective Endowment Association President Michael Palladino alluded to the panty pilfering as known "administrative issues," but said however "his conduct does not rise to the level of a crime, especially rape."
Strong is one of four officers being probed for allegedly boozing on the job at Parilla steakhouse in Washington Heights, after video footage surfaced of the officers enjoying a four hour lunch break with wine. The officers were placed on modified duty and stripped of their guns and badges.
But adding to the department's headache is the more serious allegation that a waitress fell asleep at the restaurant and woke up to Strong inappropriately touching her. She also claims that she witnessed a large sum of cash being handed off between the officers.
The charges are eerily reminiscent of former NYPD officers Franklin Mata and Kenneth Moreno, who were acquitted of raping a drunken woman they were called to help out of her taxi. Moreno claims that in 2008, he helped the woman into her bed and merely snuggled with her, while Mata stood on guard as a lookout. However, the accuser said she distinctly remembered being raped and later secretly recorded Moreno telling the woman she "didn't have to worry about getting any diseases" because he had used a condom.
Both officers were ultimately fired from the department, but acquitted of rape charges.
Calling all HuffPost superfans!
Sign up for membership to become a founding member and help shape HuffPost's next chapter