By Victoria Bekiempis, Trevor Kapp
MORNINGSIDE HEIGHTS — NYPD cops shot and killed a man who allegedly threatened them with a foot-long knife on Morningside Avenue Tuesday night, police said.
Mohamed Bah, 28, was allegedly armed with the knife inside his family's fifth-floor apartment at 113 Morningside Ave., near West 124th Street, when his mother called 911 about 6:40 p.m., police said.
When cops arrived, they ordered Bah, who barricaded himself in the apartment, to come out of the apartment, police said.
"Come out, Mohamed! We're not going anywhere!" cops yelled at Bah, according to neighbor Marcus Weaver.
When cops finally entered the apartment, they ordered Bah, still wielding the knife, to drop the weapon, police said.
When he allegedly refused, cops Tasered him and fired rubber bullets at him.
"I heard rumbling," said Weaver, 23, who lives on the fourth-floor. "It sounded like fighting."
Undeterred, Bah kept coming at the cops, police said. He slashed the vest and punctured a hole in a first aid kid attached to the vest of another officer, cops added.
That's when the officers shot Bah in the torso.
"I heard five shots," Weaver said. "One after another."
The NYPD did not immediately say how many shots were fired.
The NYPD released a photo of the knife Bah was allegedly armed with when cops confronted him.
The shock of the shooting was still being felt in the neighborhood Wednesday morning.
"I never in a million years thought he'd go like that," Weaver said of Bah.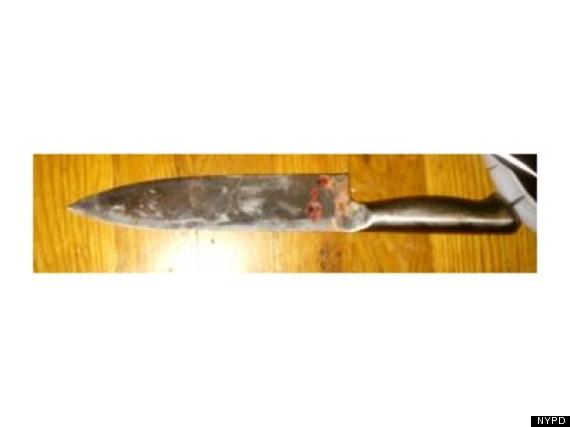 Popular in the Community