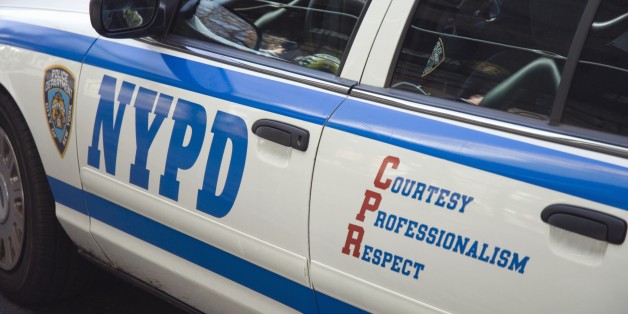 The chief of the NYPD's controversial Intelligence Division lashed out at the FBI this week, criticizing the agency's response to a 2009 al Qaeda attempt to bomb the New York City subway.
"They fucking let explosives into New York City," David Cohen told the Daily Beast of the FBI's attempt to track Najibullah Zazi, the ringleader of the thwarted plot to detonate backpack bombs in the New York City subway.
Cohen was responding to FBI officials who are quoted savaging his division's efforts to stop terrorism in the new book Enemies Within, written by Pulitzer Prize-winning Associated Press reporters Matt Apuzzo and Adam Goldman.
It was in fact the Port Authority Police Department, not the FBI, that allowed Zazi to enter the city without having his car swabbed for explosives, the book reports. The NYPD's Intelligence Division then compounded the investigation's troubles by sharing a photo of Zazi with a department informant, who tipped Zazi off to the FBI's surveillance.
Cohen, a 35-year veteran of the CIA who's been described as "a Dr. Strangelove-like character," is rarely quoted. His interview with the Daily Beast, published Monday, appears to be his first public response to the Apuzzo and Goldman's book.
Their reporting has launched two lawsuits charging that the NYPD crossed constitutional and legal lines in its post-9/11 surveillance of Muslims. Cohen told the Daily Beast that wasn't the case, because Police Commissioner Ray Kelly "would not have allowed me to do anything illegal."
Much of Apuzzo and Goldman's book chronicles the deteriorating relationship between the FBI and the NYPD, the two law enforcement agencies charged with protecting New York City against terrorism. While Apuzzo and Goldman reported that the FBI worked well with the NYPD officers tasked to serve on the city's Joint Terrorism Task Force, Cohen's separate Intelligence Division was another matter altogether.
Christos Sinos, a spokesman for the FBI's New York field office, said he had no comment on Cohen's statement.
"However," he added, "I can tell you the FBI and NYPD have a very good close working relationship."
REAL LIFE. REAL NEWS. REAL VOICES.
Help us tell more of the stories that matter from voices that too often remain unheard.