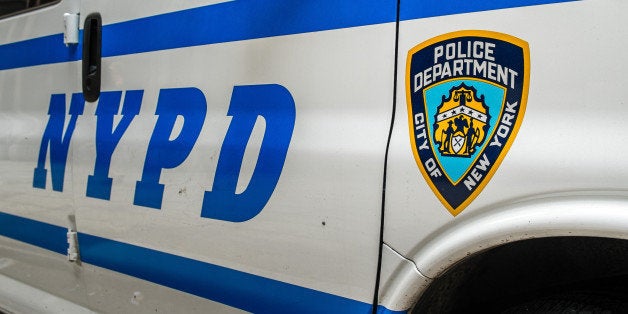 Homeless advocates expressed anger this week at the prospect of more police raids on Manhattan homeless shelters, after NYPD officers last Friday arrested 22 people at the Freedom House on the Upper West Side.
DNAinfo reported last week that police performed background checks on all of the occupants of the Freedom House homeless shelter on the Upper West Side, and that five officers conducted a pre-dawn raid in which 22 people were arrested on outstanding warrants.
Donna Lieberman, executive director of the New York Civil Liberties Union, questioned the legality of the raids. "There's no justification for this," she told The Huffington Post in a statement. "Being homeless is not grounds for suspicion that someone has a bench warrant."
"This incident goes against what this administration stands for," she added, referring Mayor Bill de Blasio's administration, "and is going to drive people out of homeless shelters."
Joshua Goldfein of the Legal Aid Society told NY1 on Thursday that the police have other options for dealing with criminals at homeless shelters.
"It would make a lot more sense for city staff to help people identify if they have warrants and clear them rather than surprising people in the middle of the night and shackling them and bringing them into court," he told the station.
Manhattan Borough President Gale Brewer, who used to represent the neighborhood in the New York City Council, agrees.
"Enforcement is one option, but caseworkers at city-funded shelters can also help resolve outstanding warrants so the people affected can take steps toward eventually finding jobs and permanent housing," she told HuffPost in a statement. "They should not be caught in a cul-de-sac of warrants and arrests."
The NYPD says it took 10 people into custody last Friday night, many of whom had long rap sheets. Police told DNAinfo that those 10 individuals had previous arrests for burglaries, grand larceny and drug sales. The Department of Homeless Services handled the other 12 arrestees as part of a "inter-agency joint operation," police said.
"The warrant sweep was conducted to address a precinct burglar condition that was going on," a NYPD spokesperson told HuffPost. "In that particular area burglaries are up 83.9 percent as of May 25."
Prior to the raid, police had checked for warrants against a list of occupants at the 388-person shelter. Thirty-five people turned up with outstanding warrants; the police did not explain why only 22 were arrested.
These types of warrant sweeps have become a common practice over the last 20 years, according to Patrick Markee, a senior policy analyst at Coalition for the Homeless. Often, Markee said, the police arrest people on warrants for minor infractions, like jumping the subway turnstile or sleeping on the streets.
In one such warrant sweep in 2000, police conducted nighttime raids at multiple shelters, arresting 135 people.
In a statement to HuffPost, a spokesperson for the New York City Department of Homeless Services said the raids help keep the non-criminal residents in the shelter safe.
"The NYC Department of Homeless Services is committed to following its mandate of safely housing the homeless," DHS said, "and it will continue to work with the NYPD on any law enforcement activity at its facilities."
More raids are likely to follow. "We do intend to follow up at not only this location, but others within the precinct as well," Capt. Marlon Larin, the 24th Precinct's commanding officer, told DNAinfo.
"The police raid is welcomed by this community as in direct response to certain street crimes," he said. "Burglaries, drug dealings, and larceny."
"It's not about demonizing these people," Biller added, "but it's about helping those who have fallen through the net."
Correction: A previous version of this story quoted Biller as saying it's about "catching" those who have fallen. This has since been corrected.
Popular in the Community