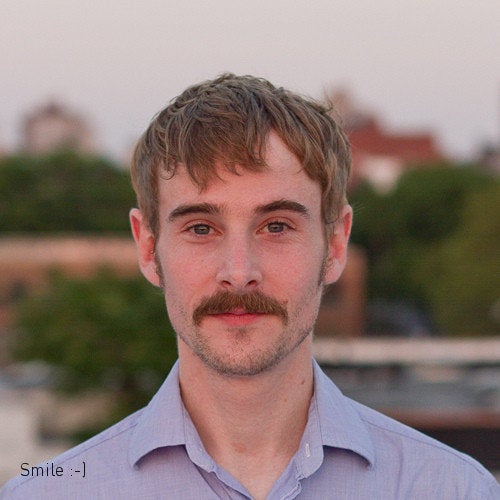 An attorney representing the family of Mathieu Lefevre, the Williamsburg artist who was killed in October by a flatbed truck driver, has sent a letter to the NYPD's Accident Investigation Squad, alleging that officers grossly mishandled the investigation of his death.
Lefevre, 30, was struck by a truck and killed on the corner of Meserole Street and Morgan Avenue in Bushwick on October 19. The driver left the scene of the crime, parked the vehicle a few blocks away and wasn't identified by cops until several days later. The NYPD has announced that no charges will be filed against the driver, Leonardo Degianni, who claims he didn't know that he ran anybody over.
According to attorney, Steven Vacarro-- who volunteers for Transportation Alternatives and is representing Lefevre's parents and ex-wife-- officers for the NYPD lost evidence and conducted a "biased" investigation of the incident. Gothamist obtained a copy of Vacarro's letter which charges that the NYPD allowed blood and paint marks from Mathieu's bike on the truck to wash away in the rain without any documentation, and that other evidence, including Lefevre's helmet, was left on the street "to be washed down into the sewer with blood and remains."
The letter makes many other accusations (for more, go to Gothamist) suggesting malpractice on part of the investigators and echoes the complaint of many New Yorkers that officers are eager to blame bicyclists for accidents while taking the driver's story at face value--yet another chapter in the city's ongoing Bike Wars.
"What happens to the driver is not of concern to us," Erika Lefevre, Mathieu's mother, told The New York Times earlier this month. "It is our greatest desire that we will finally learn the truth about the circumstances of our son's death. We hope there will be a fair and unbiased investigation."
Transportation Alternatives, which notes that between 2000 and 2009, more New Yorkers were killed by drivers than by guns, has started a petition asking police commissioner Ray Kelly and Mayor Bloomberg to hold dangerous drivers more accountable.
There is a "ghost bike" at the corner where Lefevre was killed.
To look at his art (Lefevre, who was from Canada, was a member of the 3rd Ward artist community), go here.
Mathieu's parents, Alain and Erika, are setting up a fund in Montreal for emerging young artists. If you would like to contribute to this fund, please go here.
Related
Popular in the Community