They all know each other, having met at this rally or that funeral. For years, these women -- all black or Latino -- have stood in front of cameras, holding photographs of their sons. The NYPD, they say, murdered their children, and the officers involved have never been held accountable.
Many of these mothers gathered in Lower Manhattan Wednesday evening to meet with Philip Eure, the new NYPD inspector general, a watchdog position created last year amid outrage over the department's controversial stop-and-frisk crime-fighting tactic.
"This is a very important day for the families," Loyda Colon of the Justice Committee, a police reform group that helped organized the meeting, told reporters. "Families of those killed by the NYPD don't usually get the opportunity to meet with officials, so this is a huge opportunity."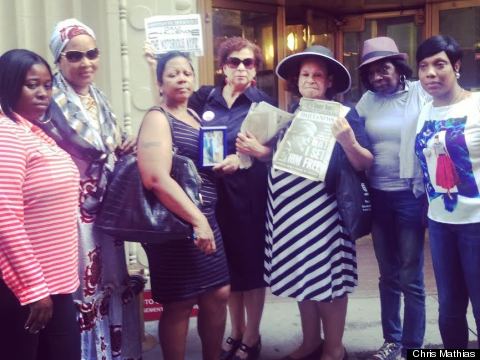 Eure agreed to the meeting before Eric Garner's death three weeks ago pushed police brutality back into the national spotlight. Garner was put into a chokehold by NYPD officer Daniel Pantaleo during an arrest on Staten Island for selling untaxed cigarettes. The city medical examiner has ruled the death a homicide.
Before Wednesday's meeting, the mothers told reporters outside Eure's office that they wanted the new inspector general to investigate the NYPD's use of force, especially in cases involving death.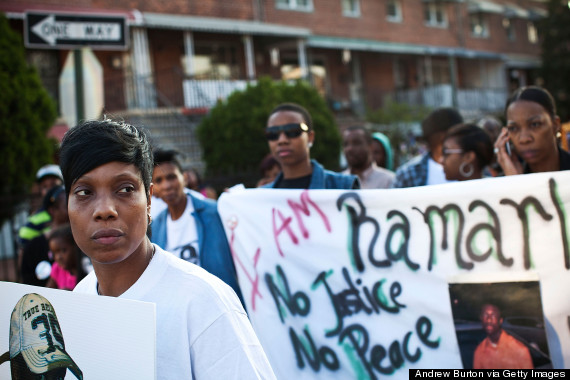 Constance Malcolm, mother of Ramarley Graham, leads a march to the New York City Police Department's 47th Precinct after a vigil for Graham on March 22, 2012, in the Bronx. (Photo by Andrew Burton/Getty Images)
Haste was indicted on a manslaughter charge, but a judge threw out the indictment on a technicality. Another grand jury declined to indict Haste. One year ago today, the U.S. Department of Justice said it would investigate Graham's death.
"My son didn't have a weapon," Malcolm said Wednesday. "My son didn't pose no threat. But yes sir, my son is dead while [Officer Haste] is walking free collecting a paycheck. All these officers that are killing people, abusing people -- there's no accountability.
"There's nobody standing up for us mothers," Malcolm continued. "We standing here, we have to fight for justice. They didn't just take away a son or a daughter. They destroyed whole families. They don't understand this and it has to stop."
Margarita Rosario is the mother of Anthony Rosario and the aunt of Hilton Vega.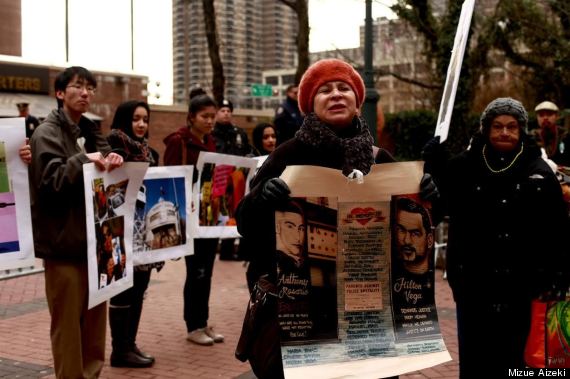 Margarita Rosario, mother of Anthony Rosario and aunt of Hilton Vega, at a rally outside One Police Plaza in Manhattan. (Photo: Mizue Aizeki)
In 1995, police investigating a burglary in the Bronx fired 28 shots at Rosario's son and her nephew, killing both. Anthony Rosario was hit by 14 bullets, mostly in the back. Vega was struck by eight bullets, including seven in his back.
"For 19 years, I've been coming out here and saying, 'When are we going to do something? When are we going to train these police officers?'" Rosario said Wednesday. "When are we going to train them to stop killing our children?! Our community can't take it anymore!"
Hawa Bah is the mother of Mohamed Bah.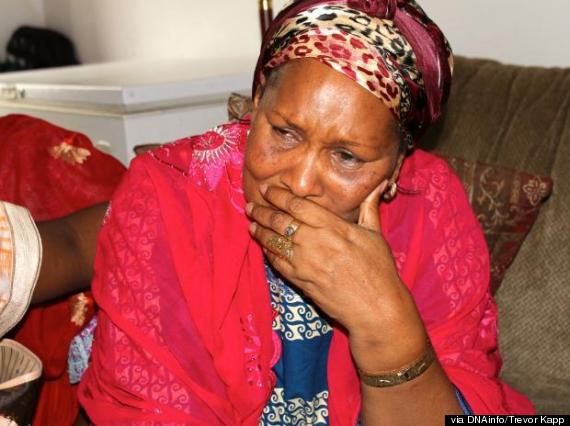 Hawa Bah, 56, Mohamed Bah's mother, the day after her son was shot to death by police in Morningside Heights on Sept. 25, 2012. (Photo via Trevor Kapp at DNAinfo)
On Sept. 25, 2012, police fatally shot Mohamed Beh, an emotionally disturbed man who had locked himself in his room and was holding a large knife. Hawa said cops need better training in how to deal with mental illness.
"He was a wonderful boy, who never commit any crimes, never do nothing," Hawa Beh said Wednesday. "I'm here today to ask for justice because what happened to Mohammed. If the city doesn't do anything, it will happen again."
Iris Baez is the mother of Anthony Baez. The Rev. Al Sharpton, second left, leads a ceremony saluting mothers Kadiadou Diallo, left, Iris Baez, third left, and Lucy Turrull, whose sons were killed in police brutality cases, Saturday, May 8, 1999, in New York. (AP Photo/Stephen Chernin)
In 1994, 29-year-old Anthony Baez was playing football with friends when the ball hit a police car. Cops put Baez in a chokehold, which killed him.
"The police are supposed to protect us, not abuse us," Iris Baez said Wednesday. "For little crimes, for spitting in the street, jaywalking, they are supposed to get a ticket, not go to jail, not get murdered in the street, for any petty thing."
This has to stop," Baez continued, "and that's why I'm talking to the IG to plead with him if I have to do to make an investigation and I mean a real investigation."
Carol Gray is the mother of Kimani Gray. In this March 13, 2013, file photo, Carol Gray, left, holds a photo of her son, Kimani "Kiki" Gray, with the aid of New York City Councilman Charles Barron, during a news conference in New York. (AP Photo/Bebeto Matthews, File)
"This has gone on too long," Gray said Wednesday. "And we need answers and justice today."
The inspector general's office confirmed that Eure met with the mothers, but wouldn't comment further.
"The families felt the meeting was productive and hope to continue a open dialogue with the IG's office moving forward," Colon told HuffPost in a statement. "It is our strong hope that the IG will prioritize an investigation into NYPD killings, as we believe a report on findings from it would shed light on why the NYPD continues to unjustly kill black and Latino New Yorkers, as well as the dire need for real systemic change in the Department."