BROOKLYN, N.Y. -- A lawyer for New York City on Monday denied that the NYPD has a surveillance program to spy on Muslims.
Responding to an ACLU lawsuit claiming religious discrimination that seeks to force police to turn over surveillance records, city lawyer Peter Farrell claimed "there is no Muslim surveillance program. ... I 100 percent disagree that there was ever a Muslim surveillance program."
The hearing in a Brooklyn courtroom dotted with spectators wearing conservative Muslim religious attire was part of a federal lawsuit filed by Brooklyn Imam Hamid Hassan Raza and other Muslims. The Raza lawsuit is the testiest of three simultaneous legal fights over NYPD surveillance of political activities, which include challenges by civil rights groups and New Jersey-based Muslims.
Nevertheless, Farrell said it was logical for the police to be concerned about extreme members of the faith.
"Since 2001, the terrorist threat against New York City has been by Islamists who are radicalized to violence," Farrell said. It would be foolish, he said, for the NYPD to act "in this vacuum that plaintiffs ask this court to work in."
Farrell's argument seemed to highlight what ACLU lawyer Hina Shamsi said was "the heart of this lawsuit" -- the idea that law-abiding Muslims should be subject to surveillance because perpetrators of 9/11 terror attacks were Muslim.
U.S. District Judge Pamela Chen did not say during the hearing whether she will allow the ACLU to peer through the NYPD's files. She said she would consider a motion the civil liberties group is likely to file seeking an injunction halting police spying on Muslims.
In an effort to show its surveillance is rooted in reasonable suspicions, the city laid out allegations against the plaintiffs in an incendiary filing last month. Shamsi said the city's accusations in that letter were "based on factual inaccuracies, innuendo and guilt by association."
The city is trying to limit the documents it must hand over to the ACLU to those that concern the plaintiffs. But Shamsi said that would essentially allow the city to show only documents it wants.
The plaintiffs must have access to documents detailing surveillance on Muslims and non-Muslims alike, Shamsi argued. Only turning over information on her clients, she said, would "hamper our ability to meet our burden … while solely bolstering defendants' ability" to claim that the lawsuit's plaintiffs were not being singled out.
Before You Go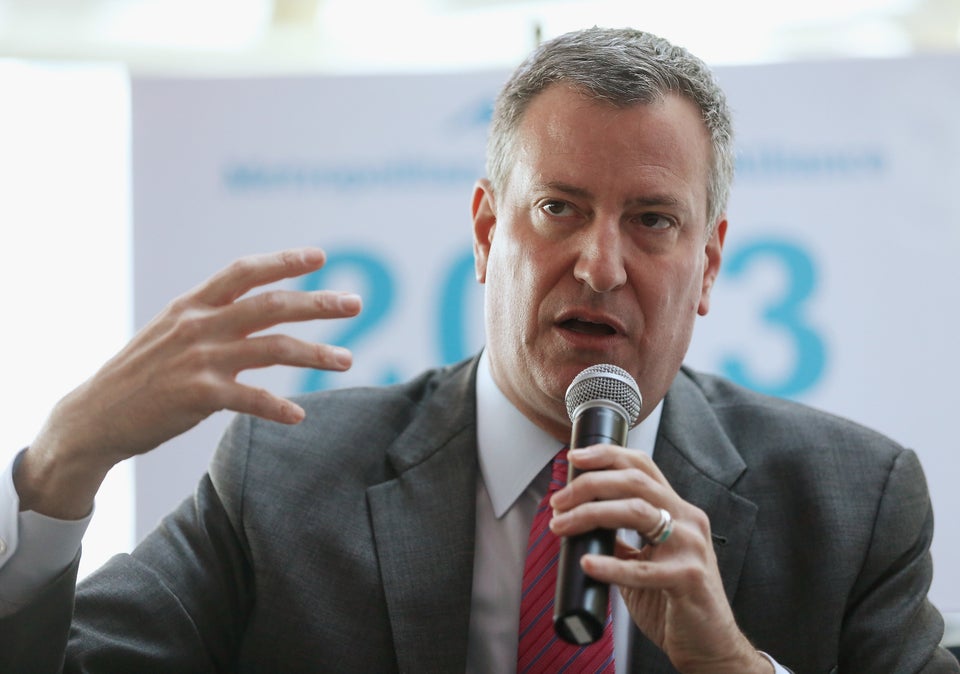 2013 NYC Mayoral Candidates
Popular in the Community