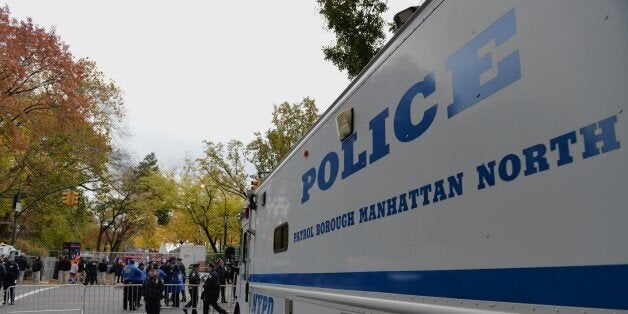 A federal judge has ordered New York City to begin a process to hand over investigative documents from the New York Police Department's surveillance of Muslims as part of a long-running lawsuit.
In an order issued Thursday, U.S. District Judge Charles Haight, Jr. said there was a "manifest" need for further legal discovery, which could bolster the plaintiffs' claim that the NYPD has engaged in discriminatory surveillance of Muslims.
"The Muslim community is concerned about the attentions being paid to it by the NYPD. That concern is natural and reasonable," Haight found.
Haight's order comes as part of a still-open lawsuit launched in 1971 against the NYPD's investigation of anti-Vietnam War activists and Black Panthers. Eventually the police department agreed to abide by guidelines prohibiting it from investigating people's political activities without suspicion of a crime. The original lawyers involved in those place now say those guidelines are being violated against Muslims, and they want Haight to order an end to religiously motivated surveillance altogether.
The city, for its part, has argued that the NYPD's Intelligence Division is abiding by the guidelines and only follows leads in an effort to prevent terrorism perpetrated by "Islamists radicalized to violence." It has claimed in a separate lawsuit against the NYPD Muslim surveillance program that there is no Muslim surveillance program. Another district judge has ordered the city to produce documents in that lawsuit.
Haight's order, meanwhile, did not spell out exactly how New York City must produce the documents, or how many it must turn over. He said it "may become necessary " for him to review many of them on his own if the city and the plaintiffs cannot come to an agreement by a March 14 deadline.
Jethro Eisenstein, a lawyer for the plaintiffs, told HuffPost in an email that the practical effect of Haight's order will be limited.
"It doesn't compel them to do anything except talk to us about how many investigation statements they will show to Judge Haight for his review, apparently in camera, which means we don't look at them at all," he told HuffPost in an email. "Judge Haight seems to be hoping that the new administration will make this dispute go away, as it has with stop and frisk. We'll see."
Haight suggested that New York's new mayor, Bill de Blasio, might find some way of resolving the long-running lawsuit.
"It is a dramatic reflection of the transience of this earthly life that, for those multitudes who reside in or visit New York City, there is no longer a Mayor Bloomberg or a Commissioner Kelly," he wrote.
"Even so neutral and apolitical an individual as a federal judge may be permitted to wonder whether these changes on the thrones and in the corridors of municipal power may have an effect upon the resolution of disputes as this class action, now in its forty-fourth year since filing of the complaint before Judge Weinfeld, goes forward. I put the possibility no higher than that."
This piece has been updated with comment from Jethro Eisenstein.
Related
Popular in the Community