An Ohio woman received an unexpected gift from a New York City police officer after her car was towed last month.
Charnee Merritt has been staying with her 8-year-old son, Israel, at the Ronald McDonald House in New York City, while he receives treatment for a type of cancer called neuroblastoma, PIX 11 reports. Merritt had parked her car near the house on March 26, she wrote on her Facebook page dedicated to Israel, when she came outside to find it had been towed.
When she contacted New York City's 19th Precinct for help, police officer P.J. Conley called the Pier 76 Impound to try and get Merritt's vehicle back, but was unsuccessful. The officer then came directly to the Ronald McDonald House to give Merritt the $185 to retrieve her car, and paid for an Uber to get her to the impound.
"I ... called the police because I thought they towed my car and got an angel on the phone named officer Patrick," Merritt wrote on Facebook. "There are still good people in the world and this time it so happened to be an officer of the law!"
"We just thank God for people like him," Meritt told PIX 11."I would love to one day pay it forward to a cancer family."
To support the Children's Cancer Center, click the widget below.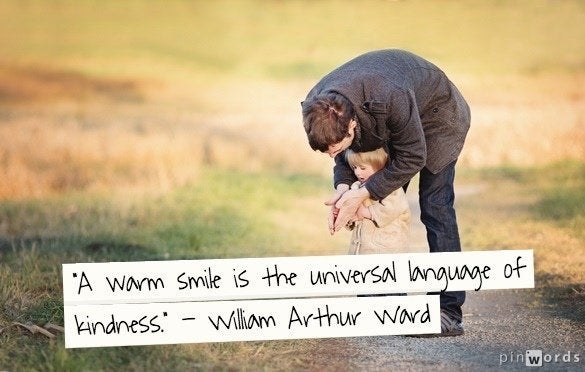 Kindness Quotes