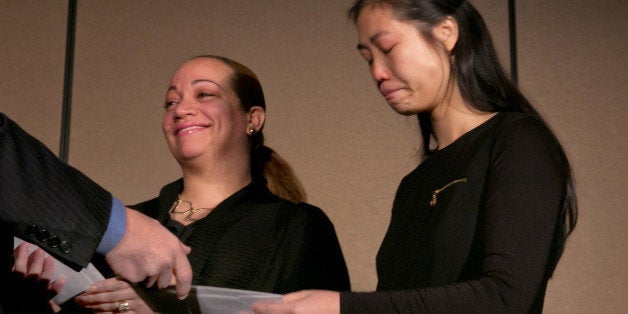 Supporters have rallied around the families of two NYPD officers who were killed days before Christmas.
The widows of slain officers Rafael Ramos and Wenjian Liu expressed their gratitude Wednesday to a room filled with cops at the Conrad New York Hotel after a nonprofit announced it has raised enough money for the widows to pay off their mortgages, New York Daily News reported.
"Nothing will ever bring my brother back," said Sindy Ramos, Officer Ramos' sister, according to the outlet. "But just to know that my sister-in-law and the boys can sleep just a little bit better amid this tragedy fills a little bit of that gap."
The Tunnel to Towers Foundation garnered about $860,000 in just the first 10 days after the officers were killed on Dec. 20, and another $150,000 has been pledged in support of the families. Donated funds that surpass what's needed for the mortgages will go toward home renovations.
Officers Liu and Ramos had been shot "execution style" in Brooklyn by an alleged gang member who claimed on social media that he was seeking revenge for the deaths of Eric Garner and Michael Brown. NYPD Commissioner Bill Bratton said the two were "quite simply...assassinated."
The Tunnel to Towers Foundation -- created in honor of late New York City firefighter Stephen Siller, a victim of the 9/11 attacks -- helps provide mortgage-free homes for military members and first responders and their families.
"[The murderer] is going to change their families' lives forever," Frank Siller, Stephen Siller's brother and co-founder and chairman of the foundation, told CBS News New York last week. "We felt it would be something very important for us to ease some of that pain."
As New York Daily News reported, a couple donations toward the families stood out to charity officials: the largest gift, given by an anonymous donor, was for $50,000. And two Wisconsin sisters, ages 9 and 7, decided to donate $25 they'd received in holiday money.
CORRECTION: An earlier version of this article misspelled Eric Garner's last name.
To learn more about the Tunnel to Towers Foundation, visit the organization's website here.
Related
Before You Go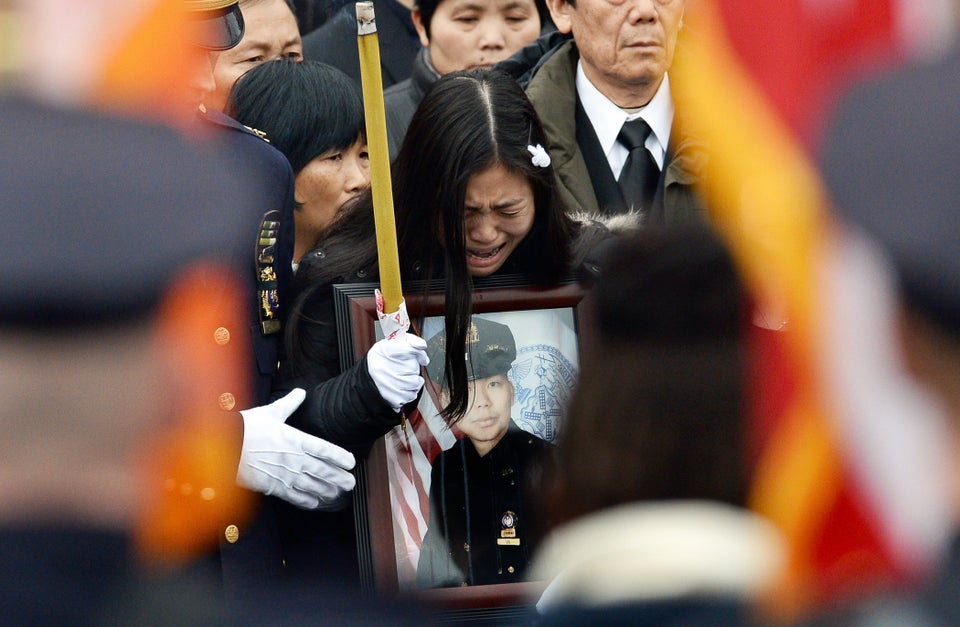 JEWEL SAMAD via Getty Images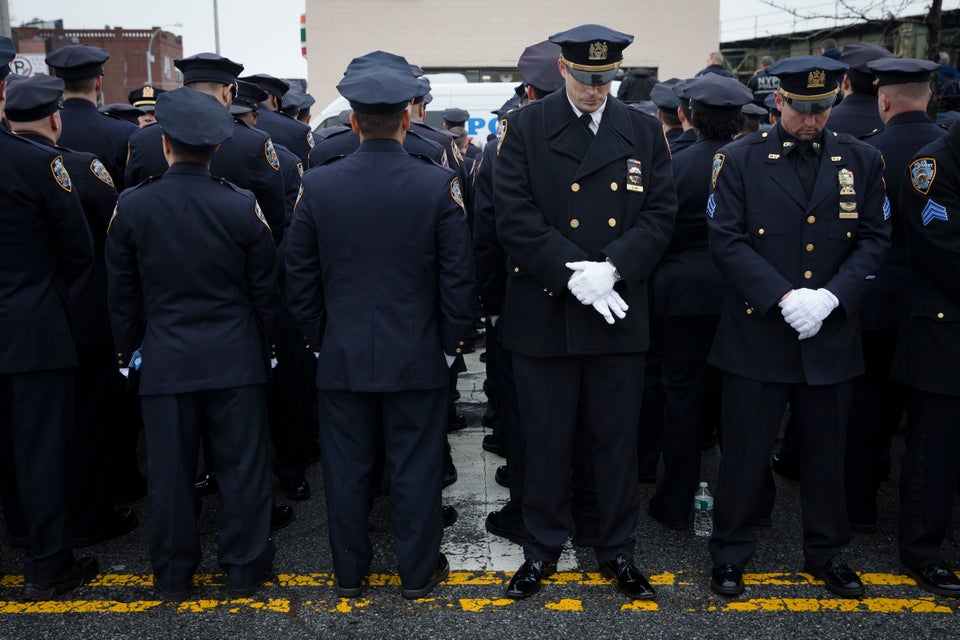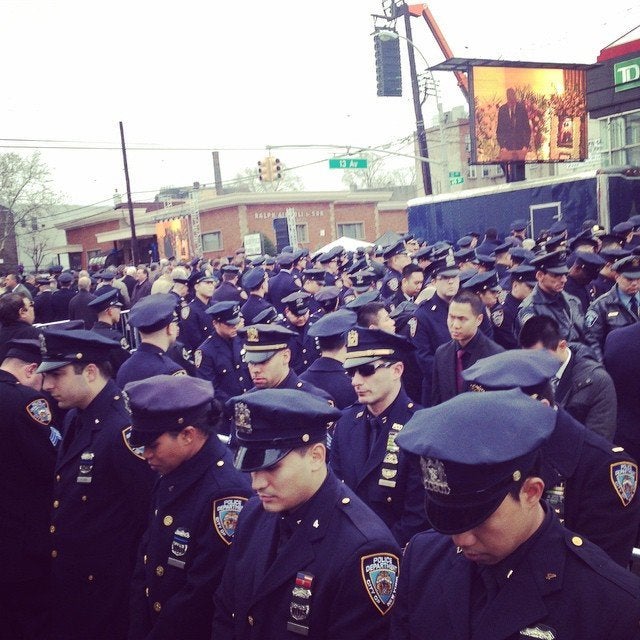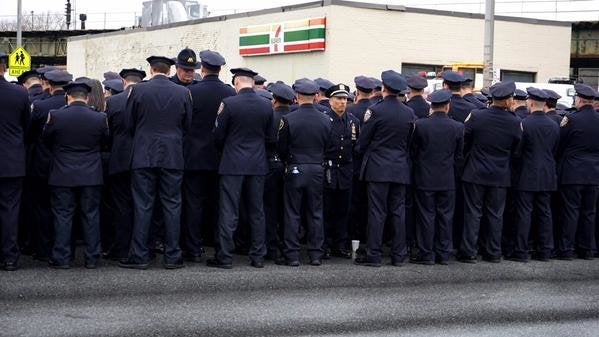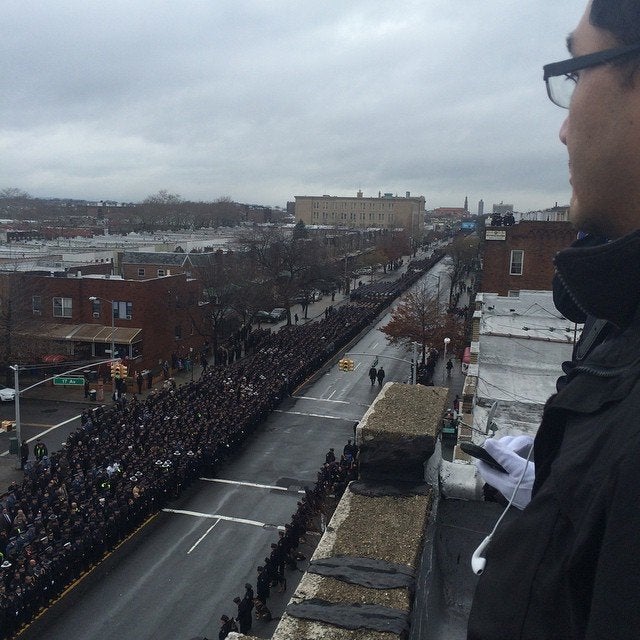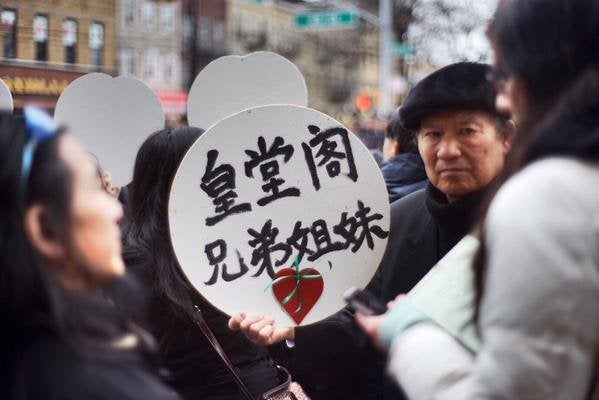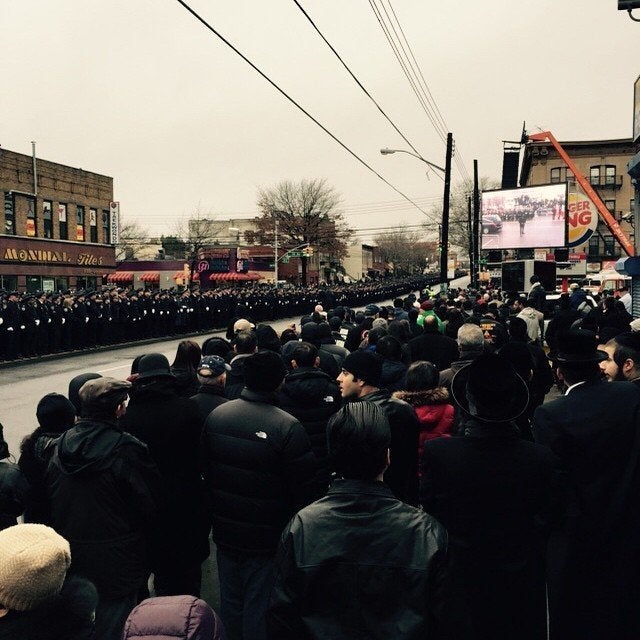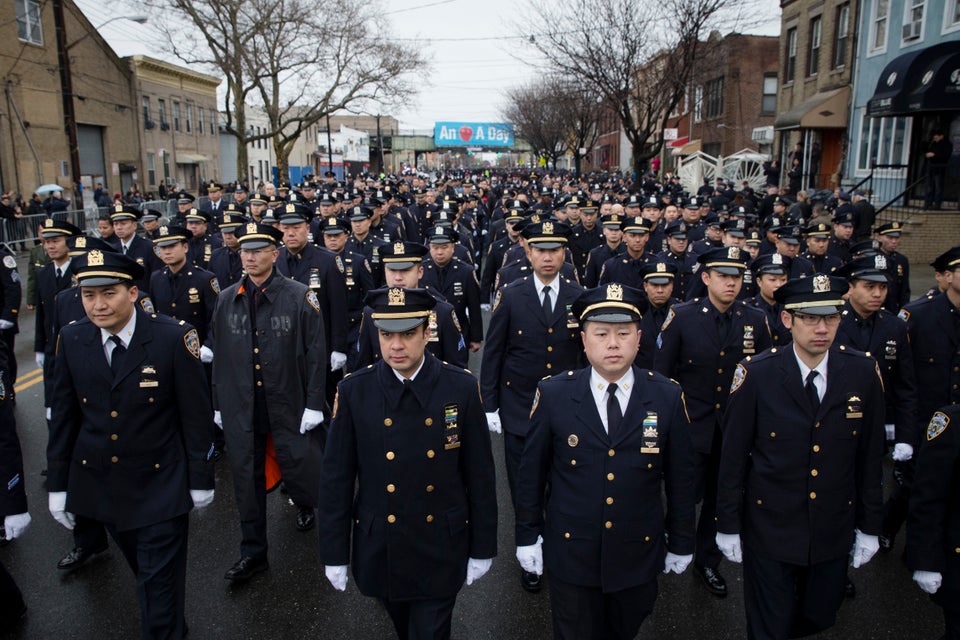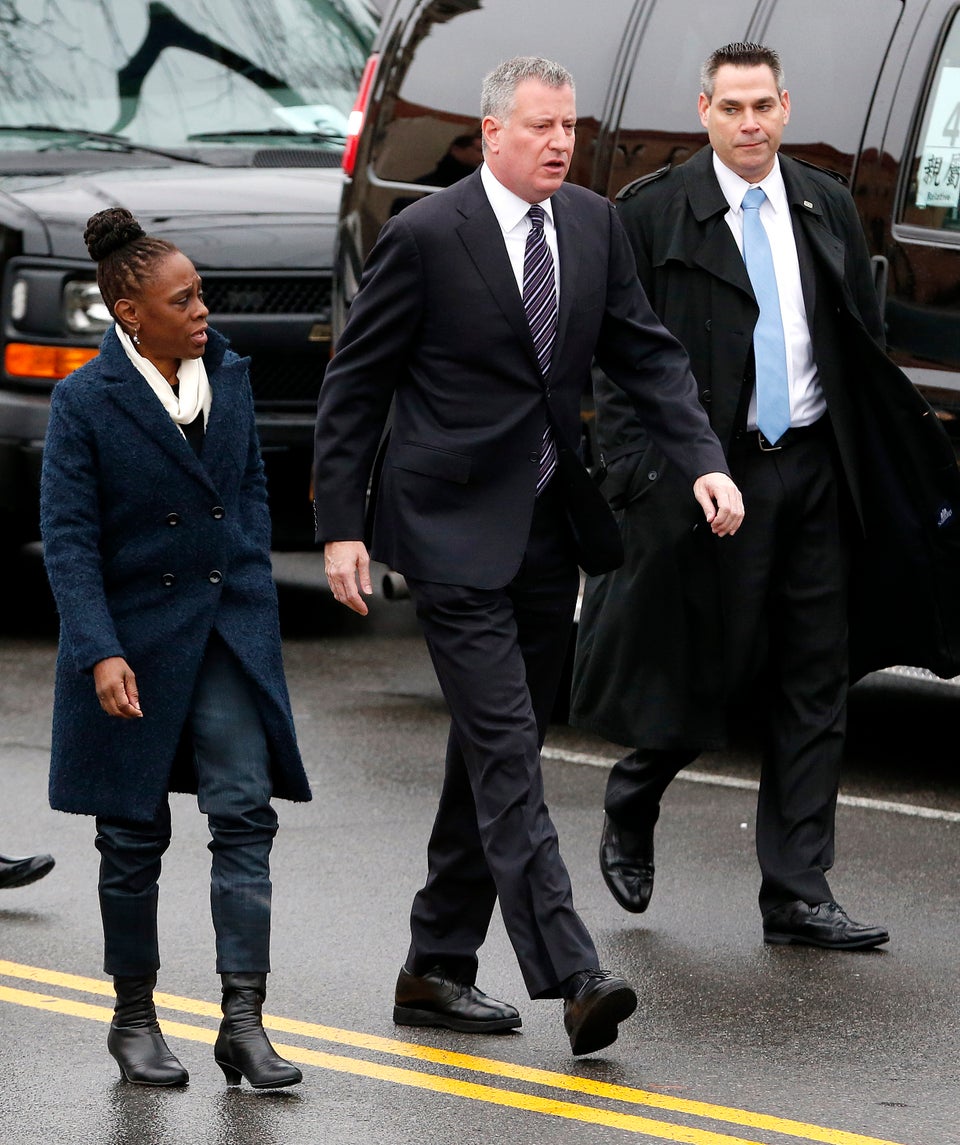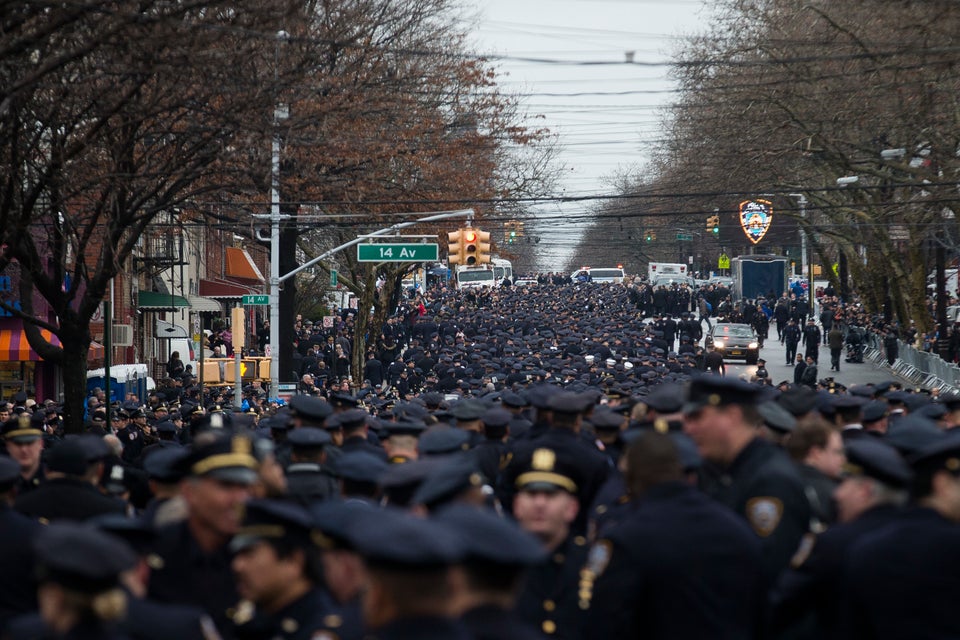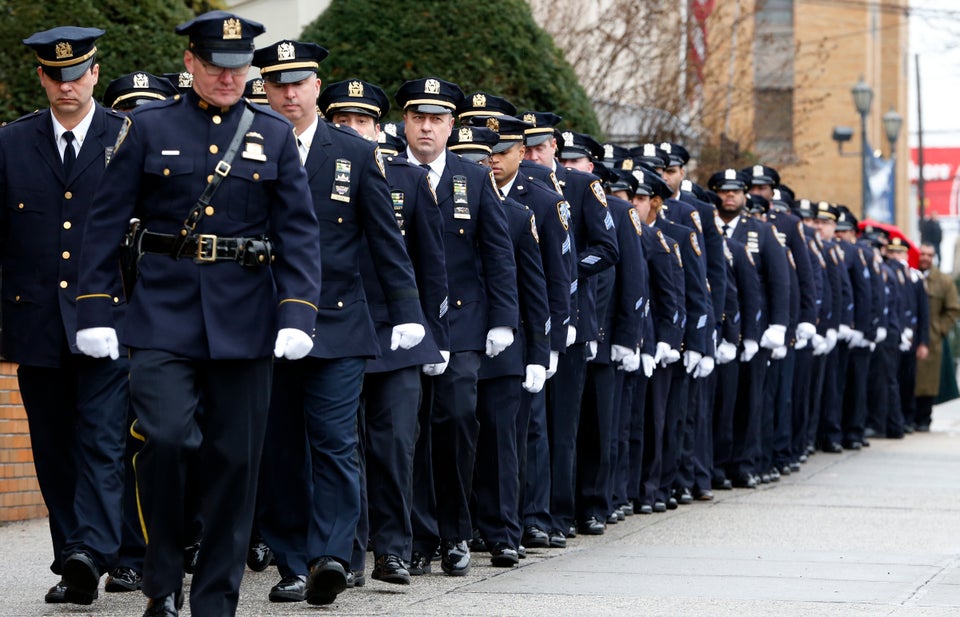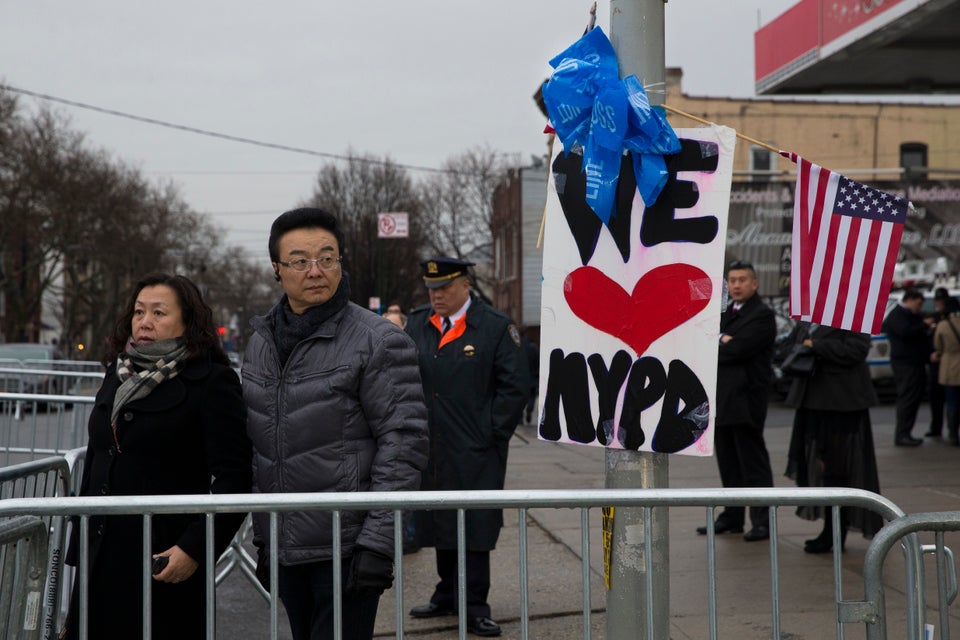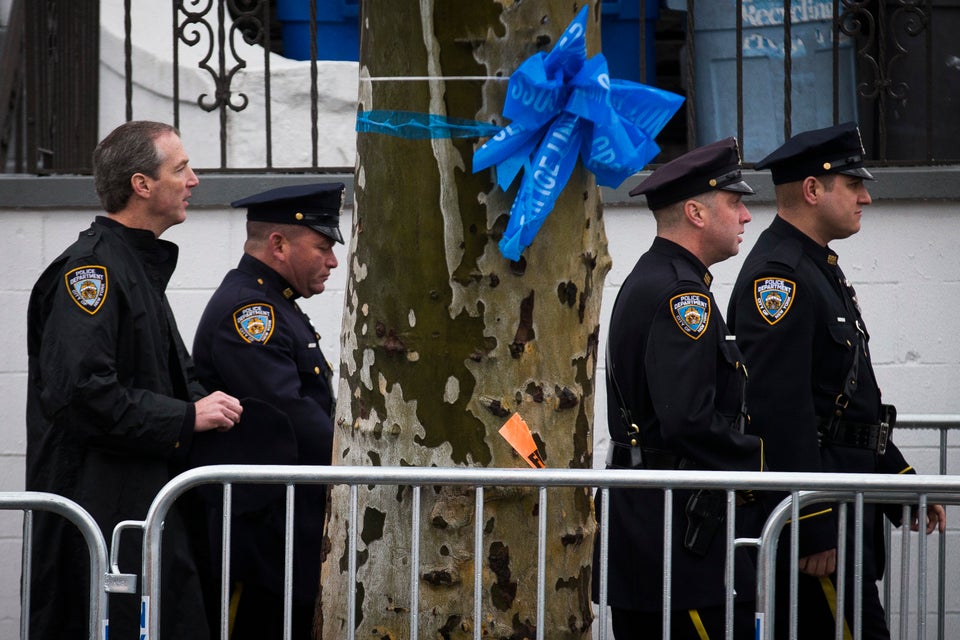 Popular in the Community