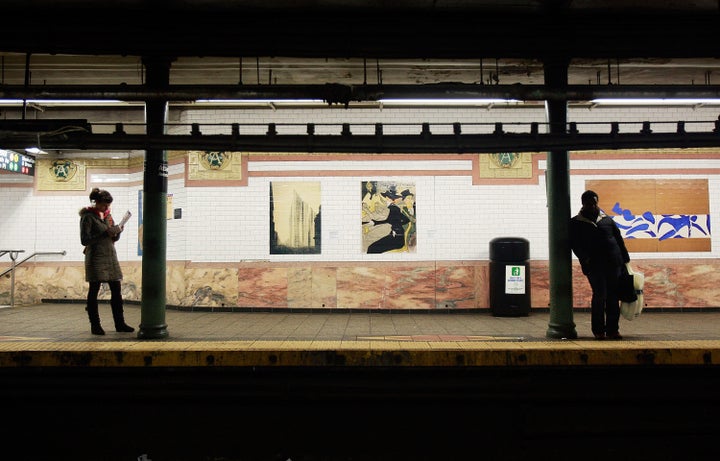 The suit, filed last month by Marilyn Taylor, claims that Officers Maripily Clase, Suranjit Dey and Jermaine Hodge approached Taylor and her family after she used the station's service entrance to push the stroller carrying her 2-year-old child onto the subway platform -- arousing suspicions that she had skipped paying the fare.
According to the complaint filed by Taylor's attorney, and available at Gothamist:
During this stop, the aggressive language and demeanor of the officer defendants caused the Minor Children to become scared and upset. Ms. Taylor responded to her four-year-old daughter's question as to whether she was going to be okay by leaning over to tell her daughter that, "everyone is going to be okay."

At this point, defendant DEY unloaded pepper-spray into Ms. Taylor's face. The spray caused Ms. Taylor to reel backwards, nearly falling off the platform, and to fall to her knees, blinded and in pain. The pepper-spray struck Mr. McClain [Taylor's husband] as well, resulting in pain and discoloration of his left eye.

The Minor Children were also struck by the pepper-spray, causing them to scream and cry in fear and pain, and sending [the two-year-old] into fits of vomiting.
Taylor was then cuffed and detained by the officers, according to the lawsuit, and pushed down the station's stairwell in "an unreasonably forceful manner that caused bruising to Ms. Taylor's wrists and lower back," after which she was taken to Central Booking for her arraignment.
The complaint says that Taylor and McClain have both dealt with eye problems in the months since the incident, and that their children suffered severe psychological trauma. Additionally, the complaint alleges that the officers proceeded to harass and intimidate the family outside the station where the incident occurred in the weeks that followed.
The NYPD didn't immediately respond for comment on the lawsuit.
The police department, which was the subject of heated criticism after an officer famously pepper-sprayed peaceful protesters at Occupy Wall Street in 2011, has also been embroiled of late in a number of other controversies -- in particular, a stop-and-frisk program largely targeting New York's minority populations, and the disputed shooting and killing of 16-year-old Kimani Gray.
Related
Before You Go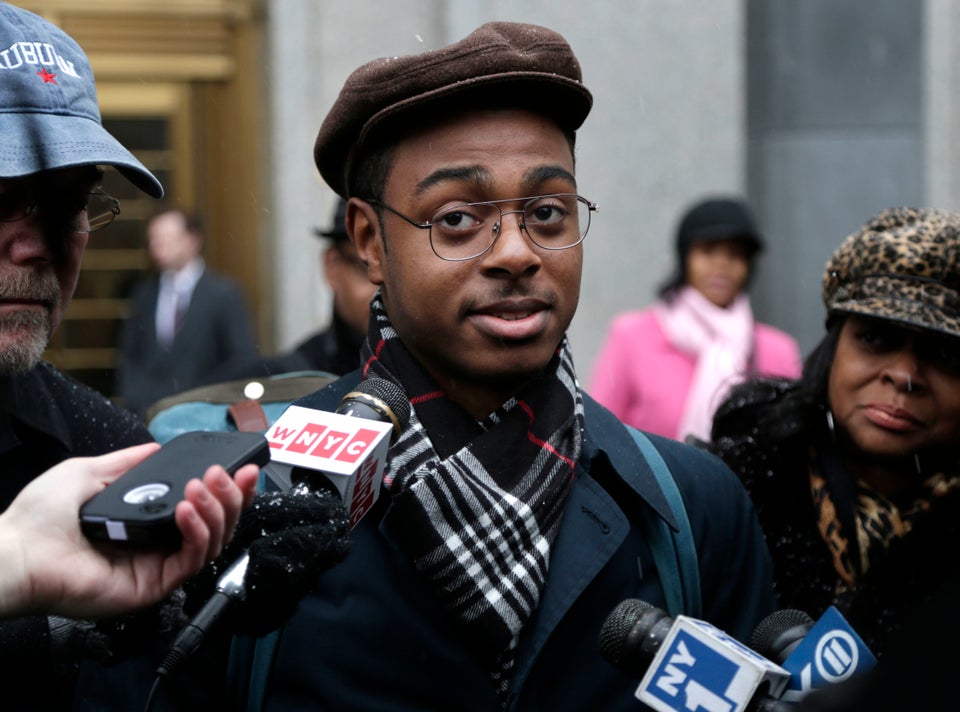 Stop And Frisk Goes On Trial In NYC
Popular in the Community