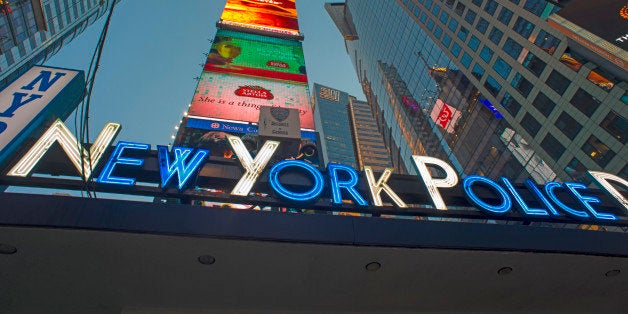 NEW YORK -- If there's one subject on which New York City police unions and police reform advocacy groups seem to agree, it's this: Arrest quotas for police officers are terrible and counterproductive, and they sow distrust between cops and communities.
When NYPD Commissioner William Bratton took office in January, he promised an end to arrest quotas, as well as the numbers-driven policing culture championed by his predecessor, Ray Kelly. "I want to focus on the quality of police actions, with less emphasis on our numbers and more emphasis on our actual impact," Bratton said in a video statement.
But 10 months into Bratton's tenure as top cop, a new report claims that quotas -- which are illegal under New York state law -- remain alive and well in the NYPD.
"Though police brass well deny it, here's how the quota system works and does harm: Precinct Captains or Lieutenants, under pressure from police headquarters, direct officers to meet specific goals regarding arrests and summonses and deploy the officers in particular neighborhoods," said Robert Gangi, director of the Police Reform Organizing Project, in an emailed press statement. On Tuesday, Gangi's group released a report calling on Bratton and Mayor Bill de Blasio to put an end to the quota system.
"Everyone in those communities becomes a potential criminal even if their criminality is fabricated by officers to meet monthly 'productivity' goals," Gangi continued.
The NYPD did not respond to a Huffington Post request for comment on PROP's report.
The report points to the number of misdemeanor arrests under Bratton, as well as the poor quality of those arrests, as evidence that New York cops are still operating under a quota system.
According to statistics compiled by the New York State Division of Criminal Justice Services, there were 137,039 misdemeanor arrests in New York during the first seven months of Bratton's time as commissioner. That's almost 1,000 more such arrests than during the same period in 2013 under former Commissioner Kelly. Eighty-six percent of those charged with a misdemeanor in the first seven months of this year were people of color, representing a decline of only 1 percent from the same time period in 2013.
PROP regularly sends monitors into New York City's arraignment courts in order to document the most common arrests and summonses made by NYPD officers.
"In cases PROP has observed, the accused, almost always a man or woman of color, was charged with a minor infraction like: begging, sleeping on a park bench or subway, walking between subway cars, jaywalking, or having an open alcohol container," reads Tuesday's report. "Most people walked out of the courtroom with the charge dismissed or a minor sanction applied. The court had clearly decided that the person was not a risk to the community."
Gangi also conducted an informal interview with one New York City police officer who said the NYPD is still operating under an "unwritten" quota system, with officers under pressure to make numbers.
Gangi argues that the quota system was firmly ingrained in the police department during the past decade, and that Bratton will need to make a bigger, "strong-arm effort" to ensure that it's eradicated.
In 2008, officer Adrian Schoolcraft started secretly recording his supervisors telling him and his fellow cops in the Bedford-Stuyvesant neighborhood of Brooklyn to meet a series of stop-and-frisk and arrest quotas. Two other whistleblowers, officers Pedro Serrano and Adil Polanco, made similar recordings at their precincts in the Bronx around the same time.
Polanco later testified about quotas in a federal class-action lawsuit brought against the city over the NYPD's use of stop and frisk, a policing strategy that had officers stop, question and search hundreds of thousands of people on the street every year, most of them minorities.
"There came a point in time in 2009 where they came very hard with the quotas. They call it productivity," Polanco testified, according to The Nation. After every patrol, Polanco said, he and his fellow officers would have to report to their commander "and specifically tell him what we had done for that night."
"They will never question the quality" of the arrests, Polanco said. "They will question the quantity ... How we got them, they don't really care about."
In the 2013 ruling that declared the NYPD's use of stop and frisk unconstitutional, a federal judge also called out the department's use of quotas.
"Imposing numerical performance goals for enforcement activities, without providing effective safeguards to ensure the activities are legally justified, could result in an officer taking enforcement action for the purpose of meeting a 'performance goal' rather than because a violation of the law has occurred," wrote Judge Shira Scheindlin.
A few months after that ruling, then-public advocate Bill de Blasio was elected mayor with a sweeping mandate to reform the NYPD. Although de Blasio has kept his promise to rein in the NYPD's use of stop and frisk -- which has fallen off dramatically this year -- it's unclear how aggressively he and Bratton have tried to eliminate quotas.
"Certainly the quotas for stop, question and (sometimes) frisk have ceased," an official from the Patrolmen's Benevolent Association told HuffPost. The PBA is the city's largest police union, and has been vocal in its opposition to quotas for cops. "We'll have to wait and see about summonses and arrests," the official said.
Last month, Bratton told reporters that "there are no quotas in the NYPD and if I [...] find any of my personnel operating under a quota system, they're going to be gone. We are after quality, not quantity."
But according to Eli Silverman, a professor at the John Jay College of Criminal Justice in New York, rank-and-file cops "need more than just a proclamation from above" that quotas are dead.
"They have to hear it in the CompStat meetings, they have to hear it from supervisors, in roll call," Silverman said. He added that cops also need to be assured they won't face consequences, like losing overtime or vacation days, if they fall short of productivity goals.
Tuesday's report calls for an "overhaul" of the system by which cops are evaluated. It describes a "new approach" that would "emphasize not only punitive interactions with New Yorkers like arrests and summonses, but also constructive contacts like meeting with local clergy and social service providers, intervening in minor disputes before they escalate into actual violence and physical harm, and instead of arresting and locking up homeless persons sleeping under an apartment building stairwell for trespass, bringing them to a neighborhood organization that can provide needed services."
Silverman, a co-author of The Crime Numbers Game, a book on police quotas, told HuffPost Wednesday that he remained encouraged by Bratton's vow to stop quotas. He urged New Yorkers to be patient with the commissioner.
"It's difficult to make wholesale changes in such a short time," he said, "especially when this quota system has been entrenched for so long."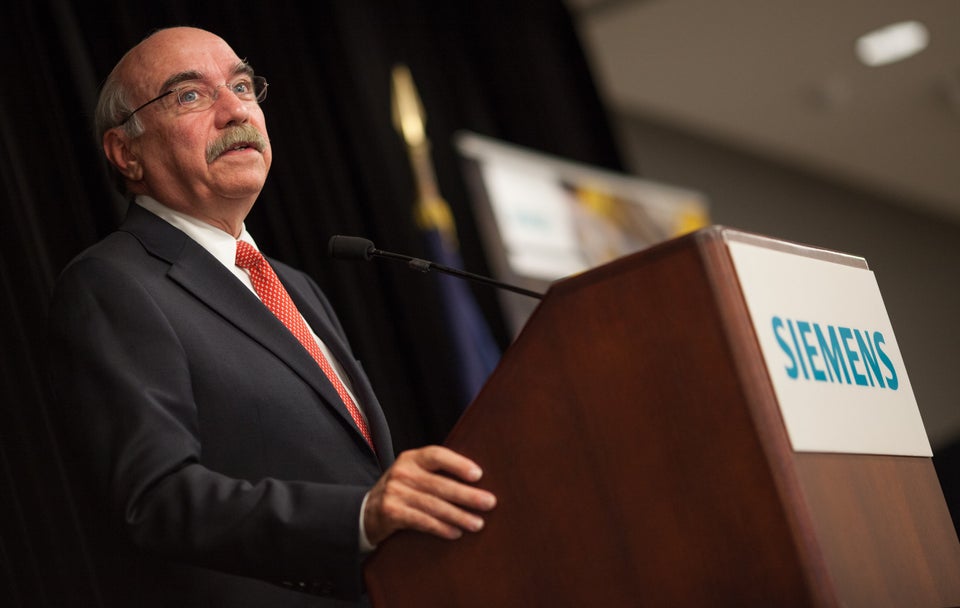 Mayors Of America's Largest Cities
Popular in the Community