 Mr. Browne said that seven had received the department's lowest level of punishment, the equivalent of a reprimand. Six others received what is known as a command discipline — a punishment that sometimes entails a loss of up to 10 vacation days, although Mr. Browne said he was unaware what penalties were issued in these particular cases.

Last December, lawyers compiled nearly 70 pages worth of racist and violent comments in which police officials called paradegoers a slew of derogatory names including "savages" and "animals."
"I say have the parade one more year," one cop wrote, according to the report, "and when they all gather drop a bomb and wipe them all out."
Browne's announcement comes nearly a full year after 2011's West Indian Parade, which was marred by violence and the department's embarrassing detainment of two local black politicians. City Councilman Jumaane Williams and Kirsten John Foy, an aide to Public Advocate Bill de Blasio, were on their way to post-parade event at the Brooklyn Museum when they were thrown to the ground and cuffed by police. (Foy is now suing the NYPD.)
The Facebook group caused so much outrage, some local lawmakers even proposed new requirements mandating NYPD officers to live within the five boroughs in order to prevent racist misconduct.
"Those who have no real understanding of the individuals they are policing, the individuals they are serving, will be inclined to disrespect us or far worse," Brooklyn Assemblyman Hakeem Jeffries told reporters.
The next West Indian Parade is on September 3rd.
Correction: This article previously stated that the parade was from August 30 to September 3rd. The parade is only on the 3rd. There are events, however, from August 30 through September 3rd. For a full iisting of events, go here.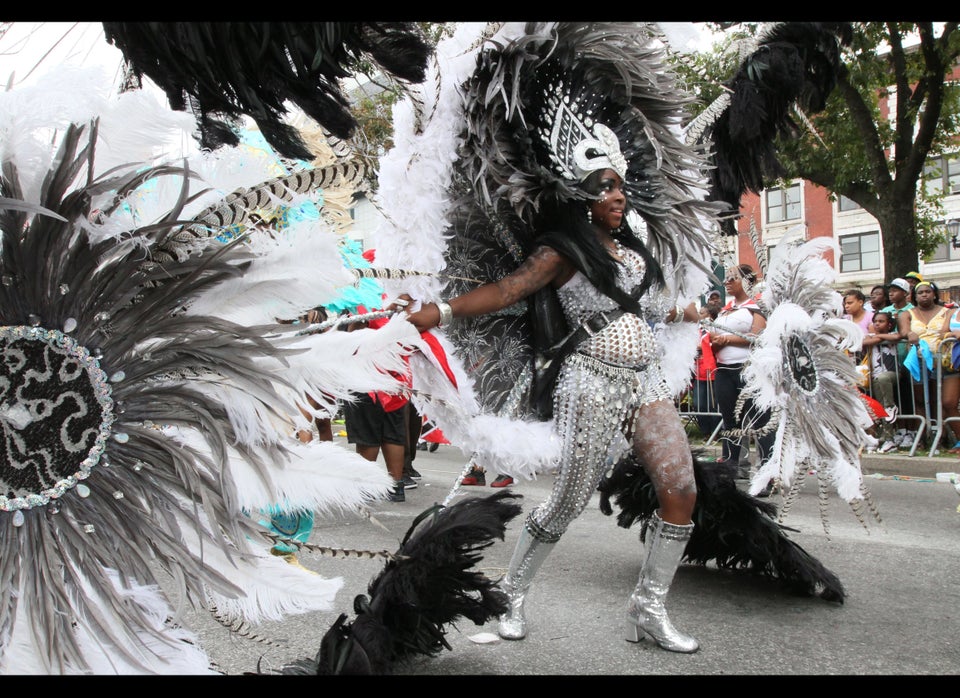 West Indian American Carnival in Brooklyn