In shocking new audio recording of the NYPD performing a stop-and-frisk of a 16-year-old Harlem student, police officers are heard calling the teenager a "fucking mutt," and threatening him with repeated violence.
In the two-minute recording, Alvin is repeatedly heard asking the officers why they've stopped him, to which none of the officers provide a legitimate answer. Instead, the officers attempt to intimidate him with threats to "break [his] fucking arm" and punch him in the face.
At one point, an officer answers the teenager and tells him he's been stopped because he's a "fucking mutt."
The officers also threaten Alvin with arrest.
The audio calls into question the NYPD's use of stop-and-frisks, which has already received strong criticism from civil rights advocates, community groups, and local politicians, for disproportionately targeting blacks and Latinos in New York City.
A bill coming up before City Council this week calls for an Inspector General to oversee the NYPD, and would empower those who believe they were racially profiled by cops to file lawsuits.
The video, made by Ross Tuttle, also includes interviews with anonymous NYPD veterans who say the department promotes unnecessary stop and frisks on a routine basis.
In June, a teenager named Tyquan Brehon said that by the time he turned 18, he had been stop-and-frisked more than 60 times. The collective experience was so psychologically damaging, Brehon explains he would purposely try to get suspended from school just to avoid contact with police.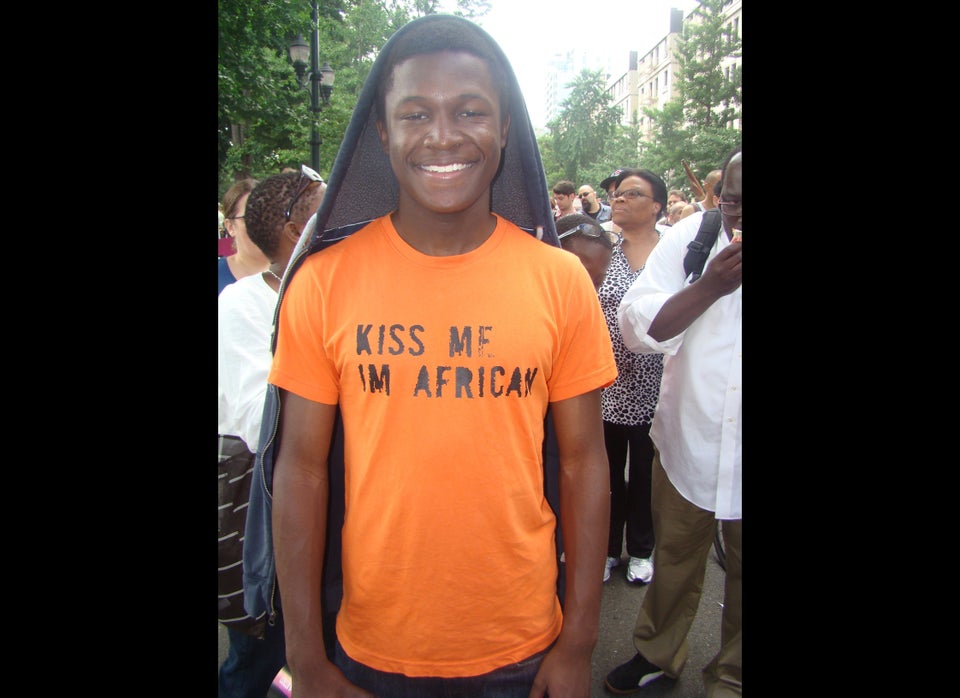 Stop And Frisk Protest
Related
Popular in the Community